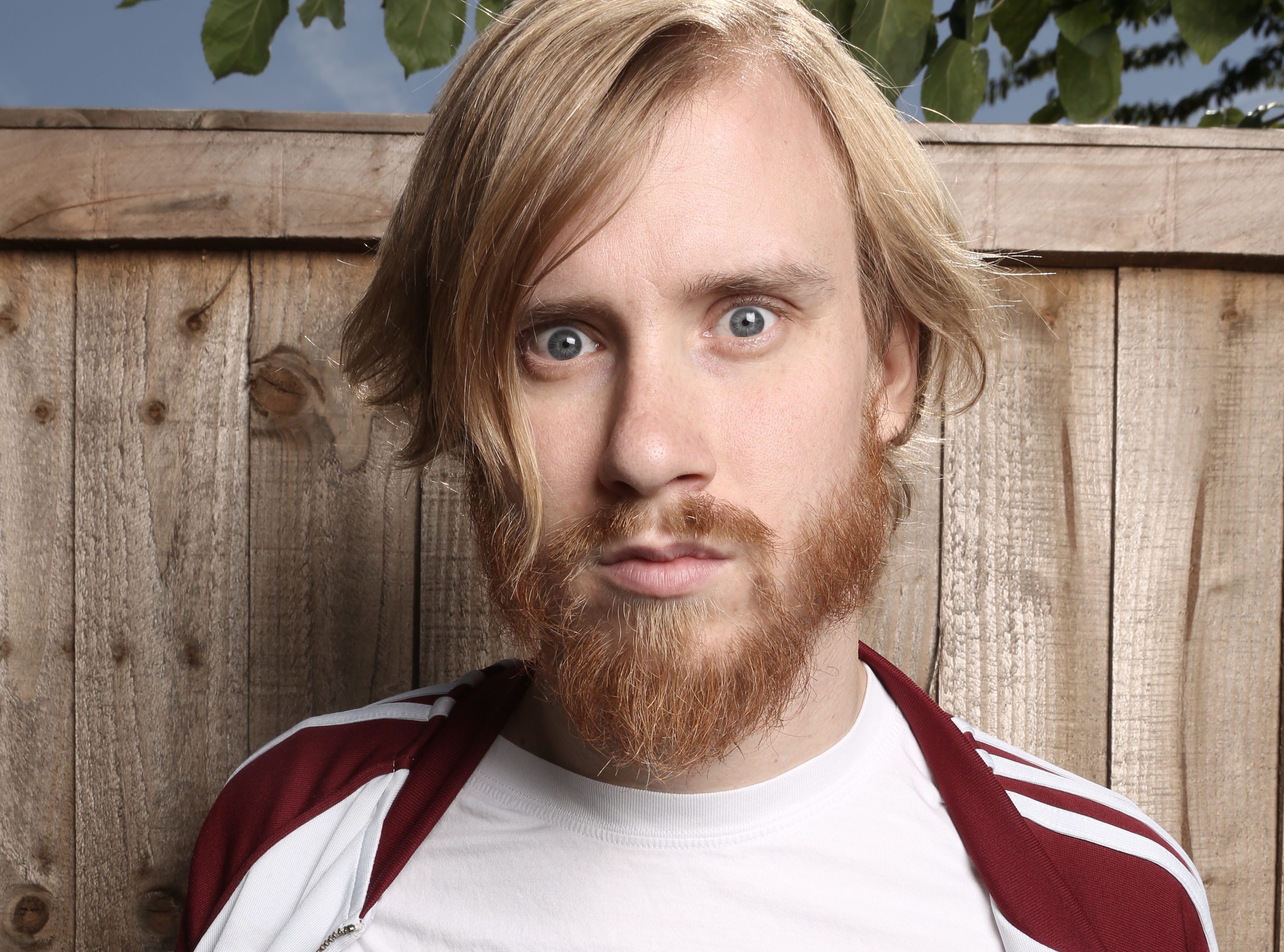 BOBBY MAIR is coming to the end of his Loudly Insecure tour.
The bittersweet show centres around the true-life story of Bobby's search for his biological family.
After working on the UK comedy scene for the past seven years, this is the Canadian comedian's first solo tour in Britain.
"It's been great", said Bobby.
"Seven years ago I was sleeping on friends' couches and now I'm doing a solo tour. It's quite humbling."
The tour comes off the back of last year's acclaimed Edinburgh Festival show.
Bobby said: "It's mostly the same as the Fringe show, although there's a bit more to it.
"It has evolved as it's gone on"
"It's a mixture of the best stuff I have from the past twelve years and the story of tracking down my birth family."
Despite the highly personal content of his stand-up, Bobby says airing his past isn't difficult.
"Generally it's fine", he said. "That story has some of the funniest bits of the show."
Through his search to find his family, Bobby found out something rather unexpected.
He's related to pop sensation Justin Bieber. The singer is the stand-up's third cousin.
"I have a Grandma Bieber. It's weird, just her name generates laughter now, like it's become a joke.
"I feel like it's sullying my dead grandmother's name.
"I did try to track him [Bieber] down. I thought maybe I could learn something from him. He's very successful and I'm not", Bobby laughed.
"He wouldn't reply to my tweets, though."
Asked about the superstar's high-profile antics, Bobby said he doesn't know him so he 'tries not to judge.'
"He writes very catchy tunes. He's great at making pop music.
"I feel like if I was in his position at his age I'd be doing the same thing."
Bobby is no stranger to Scotland.
"The Fringe is great. I've gone there seven years in a row.
"I love Scottish crowds. I love coming back to Edinburgh.
"It'll be great to come up when the festival isn't on. The audience won't be there because they had a flyer shoved in their face when they were trying to get to work."
After wrapping up his tour, one of Bobby's next projects will be a podcast on the mystery of the Croydon cat killer.
"I think it'll be really successful because it beings together two of the internet's favourite things: cats and true crime.
"If you like Serial, you'll like this."
As well as popping up on numerous TV panel shows, Bobby and his wife, fellow professional comedian Harriet Kemsley, starred in improvised sitcom Bobby and Harriet Get Married.
As the title suggests, the comedy show follows the couple in the run-up to their big day, and even involved the couple filming on their wedding day.
"It was quite intrusive", said Bobby. "But it's our jobs so we just did it."
"The benefits outweighed the disadvantages."
Harriet and Bobby have their fingers crossed for a second series on TV channel Viceland.
"It's a relationship comedy, so really it could go on forever. We're never going to just get along."
Another project on Bobby's mind is a film screenplay he's been working on.
"It's about disabled people going on a roadtrip. One of them blames a guy running a festival for her paralysis so they head off on a roadtrip to get revenge."
The script, which is waiting on funding, was co-written by two writers living with disabilities, and Bobby said the group want to see better representation of disabled people in the media.
On juggling his many projects, Bobby said: "I want to do everything. Life is short, you've got to cram in as much sh*t in as possible."
Bobby Mair's performance at The Stand, Edinburgh, on April 22nd has been cancelled due to unforeseen scheduling.