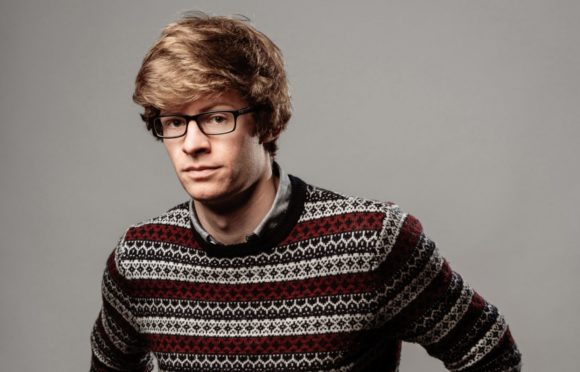 Last year's Edinburgh Fringe was a little manic, stand-up comedian Alex Kealy admits.
Having gone through a break-up in the build-up to a month-long stint in the Scottish capital, the 30-year-old decided to devote all of his time to gigging – and very little to sleep.
"I had quite a mad one," he recalls. "Every day I performed five times, then I drank, had four hours sleep and then did it again the next day. I don't quite know how my body managed to do it, but I think my comedy was better than its ever been!
"It's worrying because I don't think that's a sustainable lifestyle outside of August."
Alex will be back north of the border as part of his debut tour, albeit with a little more time spent in the land of nod this time around.
He's taking the Edinburgh show Rationale around the UK, having garnered rave reviews and had a gag selected for more than one list of top one-liners from the festival.
"I'm really looking forward to the tour," he says. "I love both Glasgow and Edinburgh. I've never done a tour before so I'm really excited to start travelling around the country.
"Glasgow and Edinburgh are the furthest I'm going for dates so, they'll be the most mortifying if nobody comes!"
When applying for a job as an estate agent, the interviewer worried that my CV was a bit small. I said actually it's really cosy and I was immediately hired

– Alex's one liner
Rationale sees Alex explore the emotional roots behind the decisions that we make, and how we attempt to use rationality when explaining them.
"In politics and life I think it's important for us to pretend there's great reasoning for why we believe certain things," he explains. "Really, we arrived at the most important conclusions through emotional or other non-rational reasons.
"There are a few books I was reading that I found interesting, like Will Davies' Nervous States which is really good.
"For me there was a genuine intellectual curiosity, and also there's the more cynical reason that, for the shows I've written before, it's been quite exhausting writing a mix of political and personal, especially when the political stuff was always very topical."
Therein lies the danger of writing time-sensitive material into a stand-up show.
Since the run at the Fringe, Alex has had to rework certain segments due to the small matter of Brexit wranglings and a General Election.
"There's such a shelf life, and it's so dispiriting when you write a show, go up to Edinburgh, lose thousands of pounds because it's such an expensive thing and then it's 'congratulations, here's a show about Theresa May that is… no longer relevant!'
"I wanted to write a show that was political with a capital P rather than just topical, and also that I hope isn't as divisive as a lot of political shows. I do want the whole audience to laugh as much as possible."
For comedians, the start of the year is where things start to get a little frantic. Most try to tour early on, while pulling together material for their Fringe run in the summer.
That's the case for Alex, who is writing his next show as he dots around the country.
"It's weird touring a show whilst also writing the next one," he says. "A lot of comedians do that, getting the tours done in the Autumn and spring to get a few months head space.
"I'm going through the classic sociopathic behaviour of trying out material in conversation. If you're with a friend and something really funny happens, you have to apologise and text it to yourself!
"The worst thing about that is that I occasionally forget I've done it and get a text alert and think I've got friends. No, it's just me ruining a friendship with the person in front of me, trying to monetise our conversation…"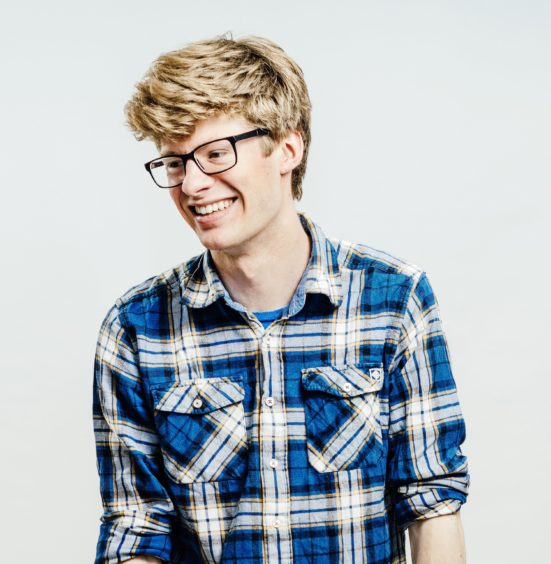 Once the material is written, then comes the daunting task of trying it out in front of a live audience to see if it flies at work in progress and preview shows.
"I quite like them sometimes," Alex admits. "The shows that are terrifying are the ones in July that go really badly and then you have two weeks before Edinburgh.
"Even if you have a really good one, until you next go on stage you've got this absolute pit of fear. You get one of those experiences in July and then it bucks your ideas up.
"I quite like the early ones because it's quite fun going on stage with an idea that you maybe don't have the punchline to yet. Sometimes, the pressure of the audience in front of you makes you improvise something funnier than you would come up with just sitting down and writing."
As well as writing for his own shows, Alex has also been involved in creative teams for a number of comedy shows on TV and radio.
His many writing credits include BBC panel show Mock The Week and Radio 4's The Now Show.
But has he ever been tempted to pinch something he's written for others for himself?
"I had that yesterday," he laughs. "The funniest ones are when you're in a writers' room for something and write a bunch of jokes and one gets used and loads don't get used. You wonder if you can use the ones that are in the notepad.
"There were a couple of things that I was writing for somebody yesterday and there was one thing that we wrote that I was like 'oh, damn!' but I suppose that's what I was being paid for.
"It's more sociable than writing for yourself and helps make you a better comedian . You have to write in someone else's style which makes you a better writer.
"You just have to be zen about it. If I wrote something funny, then I have the capacity to write something funnier."
---
Alex Kealy: Rationale; Monkey Barrel, Edinburgh, Sunday February 23; The Hug & Pint, Glasgow, Saturday March 14; visit alexkealy.com/live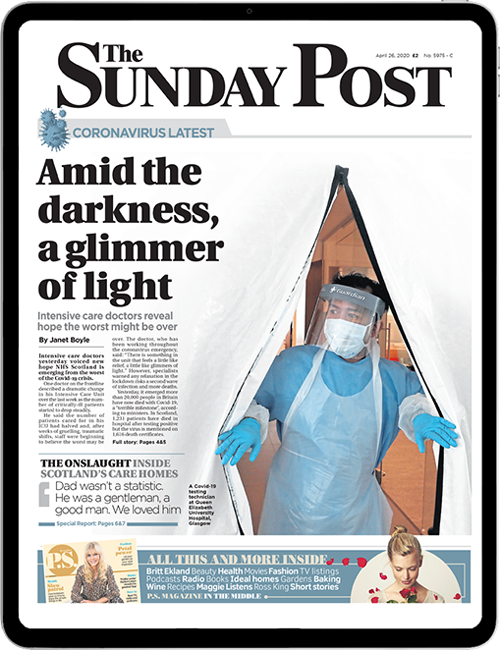 Enjoy the convenience of having The Sunday Post delivered as a digital ePaper straight to your smartphone, tablet or computer.
Subscribe for only £5.49 a month and enjoy all the benefits of the printed paper as a digital replica.
Subscribe