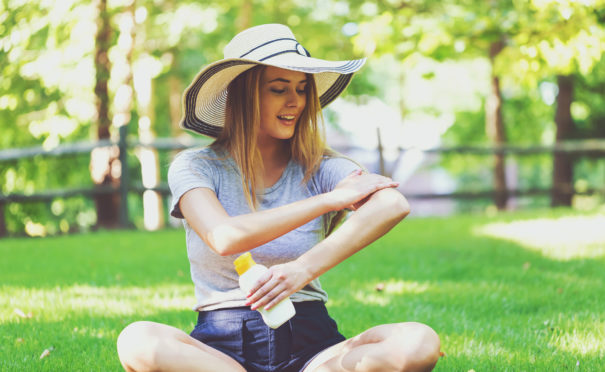 SPF is something most of us associate with holidays, something we throw into our suitcases for jetting off abroad – or slap on the rare occasions the UK is in the midst of a heatwave.
But Dr Kieren Bong, cosmetic doctor at Essence Medical in Glasgow, says we should put it on every day.
"Taking good care of our skin is important for more than just our appearance," he said. "Skin is the largest organ in our body, and is essential to our general health and wellbeing. It is vital that we have a balanced skincare routine because if we take care of our skin, it takes care of us."
SPF stands for Sun Protection Factor but, believe it or not, our skin needs it even if the rain is pouring down.
"SPF is a measure of how long sunscreen will protect you from ultraviolet (UVB) rays, which are the primary cause of skin redness and sunburn," Dr Bong explained. "Excessive exposure can cause damage to the skin's outermost layer, where the most common forms of skin cancer occur.
"UVA rays can reach the skin's dermal layer and cause cumulative damage to collagen and elastic tissue, and this causes signs of premature ageing such as wrinkling of skin and age spots.
"Although one might think that having a tan looks healthy, it is actually a sign of DNA damage secondary to our skin's imperfect attempt to mitigate skin damage by UVA rays.
"UVA and UVB rays pass through clouds and glass. According to the Skin Care Foundation, clouds filter less than 25% of the UV rays.
"Even though you may feel cooler on a rainy day, your skin will still absorb a big proportion of UV rays. Even on overcast days or if you are working inside near a window, these harmful rays can cause damage to your skin."
Dr Bong says wearing SPF every day can help.
"Choose a broad-spectrum sunscreen," he said. "This protects against UVA and UVB rays. However, no sunscreen blocks 100% of rays. Studies show SPF30 blocks 97% of UVB rays and SPF50, 98%. Sunscreen should be one of the protection strategies you use to protect your skin and it is far more effective to cover up with clothing and a hat, and stay out of the sun during peak hours between 10am and 4pm."
Sunscreen comes in creams, lotions, gels, sticks and sprays, and some have moisturisers and foundations. Whichever you choose, it's important to wear the correct amount.
"Most people only apply 25-50% of the recommended amount," Dr Bong said. "Adults need about an ounce. Skin cancer can occur on the lips, so apply a lip balm or lipstick.
"Sunscreen is the most important skin care product and application should be an integral part of your daily skin care routine."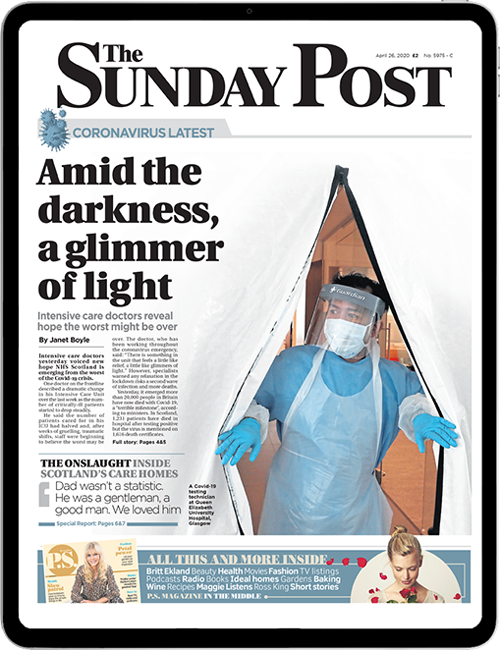 Enjoy the convenience of having The Sunday Post delivered as a digital ePaper straight to your smartphone, tablet or computer.
Subscribe for only £5.49 a month and enjoy all the benefits of the printed paper as a digital replica.
Subscribe