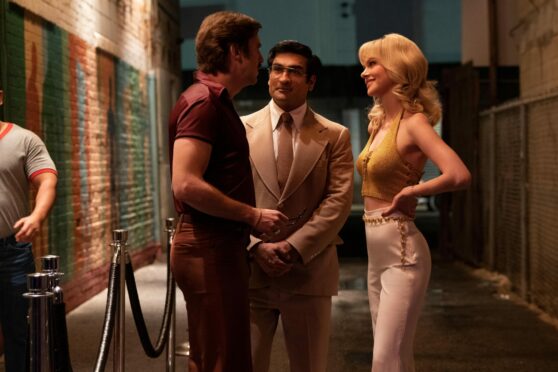 American diplomat George Ball once said nostalgia was a seductive liar. He made a fair point. It's easy to look at the past and think things were great and the old ways were best because they feel good to think about.
Not that we've got a lot of nostalgia for The Chippendales. In the '90s these male strippers were a bit of a joke; naked except for collars, cuffs and underpants, they looked like pretty-boy wrestlers who Hulk Hogan would have slammed through the announcers' table.
Disney+ have dramatised the origin tale of the sweaty lads, though, with enough verve to make you long for the sepia-toned days of watching a man with a mullet thrusting his crotch into a housewife's face to the sound of Luther Vandross.
Welcome To Chippendales is a glossy look at '70s and '80s Los Angeles: the clothes, the hair and the music are all so on-point that, even if you don't find the muscled men seductive, the setting probably is.
Essentially this is an immigrant story of how Somen Banerjee pursued the American dream. Kumail Nanjiani is excellent there but beyond that, there's not a great deal going on. The series seems caught up in its own style to actually explain why all this is happening and what is going on under the, err, thong.
Still, the disco soundtrack makes Welcome To Chippendales worth the watch, all on its own.
---
Welcome To Chippendales, Disney+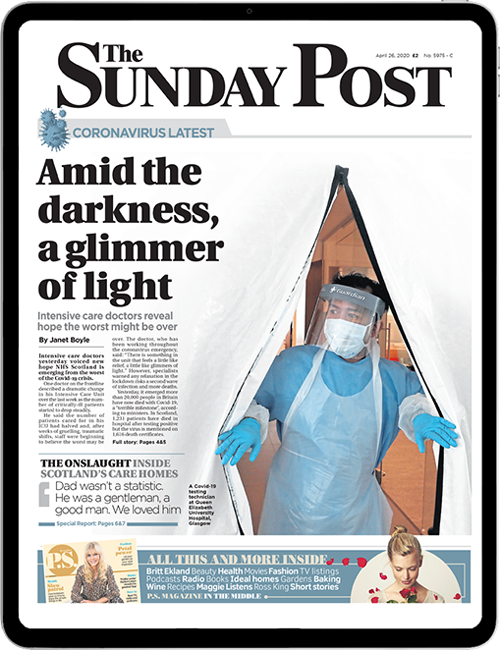 Enjoy the convenience of having The Sunday Post delivered as a digital ePaper straight to your smartphone, tablet or computer.
Subscribe for only £5.49 a month and enjoy all the benefits of the printed paper as a digital replica.
Subscribe