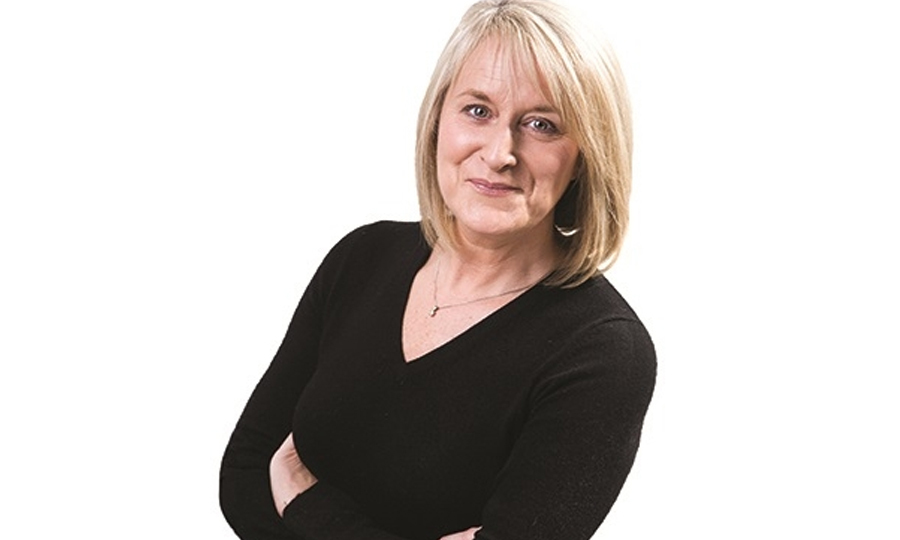 ONE of my funnier moments in life was going to a menopause support group – a bit like an AA for women of a certain age – where one woman confessed she had no menopausal symptoms but was there to make friends.
Why would you even do that?
The idea that you might want to seek out new friends, from among a group of women who were in the middle of a hormonal-induced maelstrom had likely helped alienate them from all their own friends and family, smacked of a certain kind of desperation. But that is where this can take you.
Every woman goes through the menopause but it remains a subject still shrouded in mystery and shame. It is dubbed 'the change' but even that term is so heavy with negative connotations about the transition from youthfulness to older age. It speaks to something of decay and it only helps feed into an image of women who are past it, broken by age, bones brittle, brain befuddled and a life in full atrophy.
Disinformation, lack of information and an avalanche of symptoms, that are sometimes just hard to separate from the travails of middle-age with the competing pressures of teenage children, elderly parents and stressful job, all combine to make this one of the most difficult ages of woman.
And on that rollercoaster of hormonal flux, where sleep deprivation induced by nocturnal overheating can leave you feeling like your whole world is off kilter, you face a patriarchal medical establishment that treats women going through the menopause like children.
None of us feel like we have really grown up. But to be lectured for taking HRT or not taking it or being told it's all in your mind, infantilises what for many women becomes a pivotal point in their life.
Over the last 20 years, many barriers have been broken down regarding a whole range of issues that impact on our working lives, including gender, race, physical and mental health. And whilst people feel more comfortable opening up about some of these issues, there are others that remain taboo. The menopause and the symptoms associated with it are, for many women, that last taboo.
And it's something of a paradox that on the journey women have travelled towards equality, that that same generation of women – my generation – who were at the fore of getting their voices heard in the fight for gender equality, are now, in middle-age, silenced by a uniquely female condition that has done more to disempower them than any male chauvinist could ever do.
Many women live a third of their lives post-menopausal, often at the peak of their careers and still with big plans. And so, dealing with it effectively matters to us all.
My menopause journey chimes with so many others. Passed from one GP to another who, in the absence of any solution other than HRT, eventually fobs you off as a self-seeking, hypochondriac, or worse.
I had one GP offer me anti-depressants because they help with night sweats. I refused because the whole idea of taking an anti-depressant when I wasn't depressed felt depressingly wrong. A subsequent GP, at yet another appointment, asked me how I was dealing with my depression. When I told him I wasn't depressed, he said that I was wrong and that I had clearly discussed taking anti-depressants. I eventually started to cry with the sheer frustration of it all. This simply proved his point. I was, he patronisingly suggested, just a little depressed after all.
When I asked to be referred to the NHS menopause clinic, he had never heard of it and while he Googled to check I hadn't lost my mind, he asked me what I thought they did there. Doh…
I was put on a three-month waiting list and meanwhile headed off to a local herbalist, clutching newspaper cuttings about remedies and medical cures. I took up yoga, gave up drink and continued running. I didn't want to medicalise what seemed as if it should be the most natural thing in the world. But in the end, I couldn't cope.
My appointment at the menopause clinic with a female consultant lasted an hour. Speaking was the best medicine of all. And while in the end, my transformation has come from HRT, that won't be for all but women should at least be afforded information, understanding and personal choice.
Women are resilient. We struggle on. We play down problems and we dismiss things as 'just life'. And part of that is undoubtedly because we have fought so damn hard for equality, we don't want to then be debilitated by our sex.
The menopause throws life a curved ball. At a point when you may well have reached the pinnacle of your career, when your kids are less demanding but your parents need you more, your body goes into a revolt.
Menstruation is the shared intimacy that allows women to have an instant rapport. We've all gone through it and it is that common experience that breaks down barriers and allows for a comforting membership to that club of sisterhood. That's why the whole period poverty campaign has had such resonance. What kind of woman would you be, to not be horrified by the fact that another woman had to suffer the indignity of not being able to afford sanitary towels?
More and more women of 'a certain age' are in employment, caring for parents, looking after teens and keeping the economy and politics afloat. We talk a lot about women's issues, but as long as we don't have any kind of real and visible representation of the menopause, then it will continue to be seen as a sign that a woman is somehow 'past it' because she can no longer reproduce.
The Scottish Parliament has broken many taboos on gender and this week it goes for another when the TV doctor, Dr Hillary Jones, will be speaking to pass-holders about the menopause.
There are some subjects that wait for a generation to catch up. The menopause has now found its time. This is Generation M. Let's get behind it. And all embrace that change.
This article will be published in Holyrood magazine out tomorrow
Why the big silence? Embrace it. Talk about it
by health and wellbeing guru Liz Earle
We talk openly about pregnancy and birth but when it comes to this equally important phase in our lives there is an audible silence.
Like most women, I had no real concept of what the menopause would be like until I started my own journey. I found it baffling there was so little information available.
The perimenopause, the time of transition to the menopause, usually starts from our
mid-40s onwards.
Symptoms can include itchy skin, weight gain, hot flushes, night sweats, sleep disruption, depression, anxiety, water retention, poor memory, dry eyes and aching joints.
More unexpected ones are tinnitus, gum disease and an intolerance of alcohol and caffeine.
The only symptom I really had was a lack of sleep but since topping up my oestrogen levels I have had so much more energy.
Hormone replacement therapy tops up what the body is naturally lacking as we age. For most women, the benefits outweigh the often exaggerated risks.
That's not to say all women can take it, so it's important to discuss your own needs with your GP.
Gels and patches have been shown to be the safest form and contain oestrogen derived from wild yam.
There's also increasing evidence that quick and easy exercises, such as walking or yoga, really help.
Phytoestrogens, oestrogen-like compounds that occur naturally in plants, can also help ease many menopausal symptoms.
Foods rich in phytoestrogens include soya milk, linseeds, tofu, pumpkin seeds, sesame seeds, sunflower seeds, celery, rhubarb and green beans.
I want women to embrace the menopause as simply another phase in our lives which is natural and liberating.
The more we can talk about this, at home and in the workplace, the better women's lives will be – both now and for future generations.
Liz Earle is founder of Liz Earle Wellbeing and author of The Good Menopause Guide
Too many women suffer on their own. It's important to know help is out there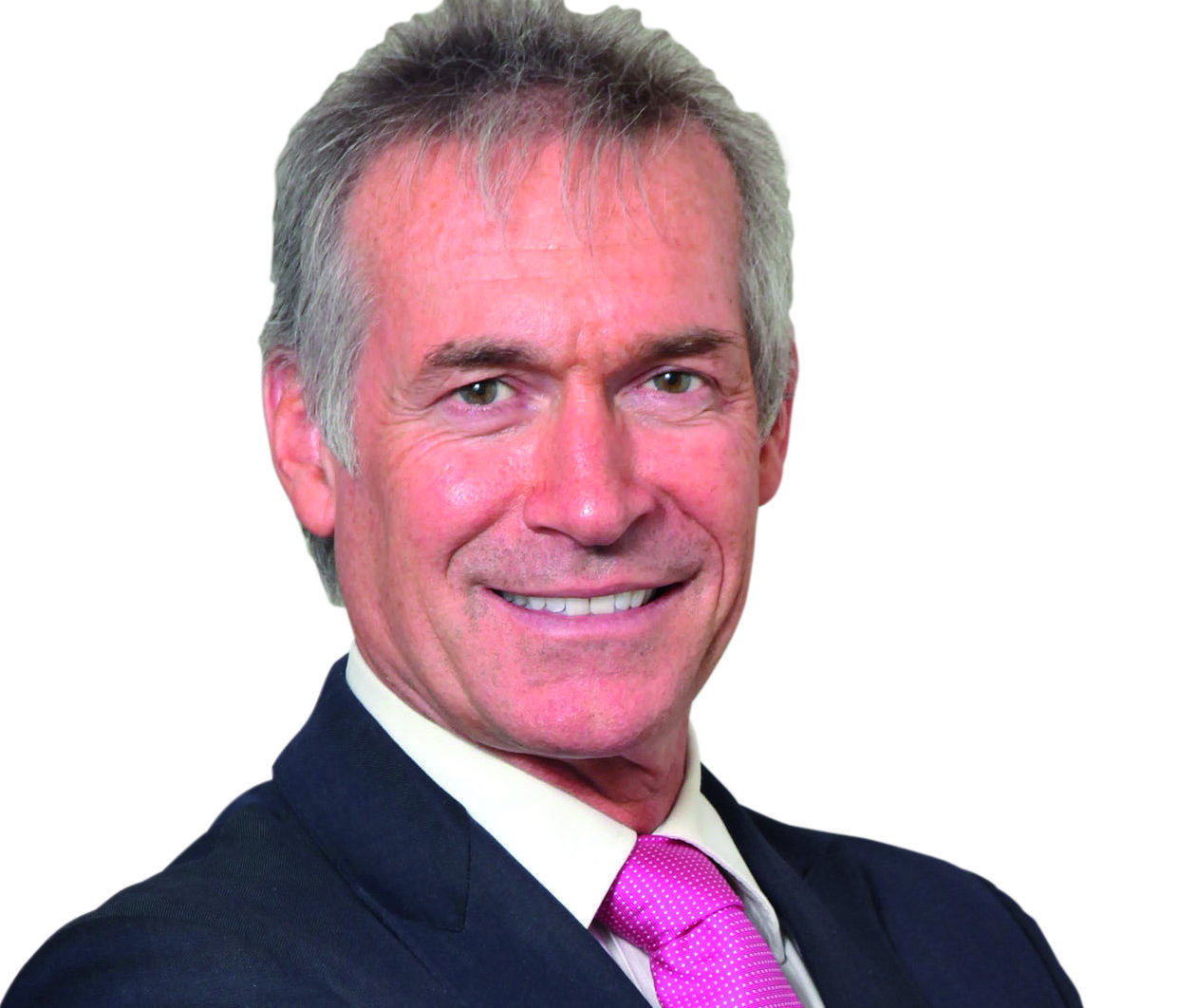 by Dr Hilary Jones, author and broadcaster
On Tuesday, I'll be speaking to MSPs about the menopause and how it can affect women.
As a GP, I know it's an important subject that affects half the population yet has been neglected over the years.
There is still a stigma attached to the menopause. Not enough women feel comfortable speaking about it, even to their GP.
I'll be speaking to a male audience, which is great because some men are confused by it and less informed.
Many women do suffer in silence and I'd advise them to go to their doctor.
With the right support, there's no reason why women can't enjoy healthy, happy lives after the menopause. Finding a sympathetic practitioner is important as not all of them are that clued up.
HRT is still the gold standard treatment for the menopause, but one treatment doesn't fit all.
I advise women to go to an NHS Menopause Clinic if they are still having significant symptoms. I'd love the Scottish Parliament to recognise this as a potential source of concern in the workplace and put support in place so that women don't feel stigmatised about going to seek help, and taking time out of work if needed.
No woman going through a moderate or severe menopause should suffer in silence. Help is out there.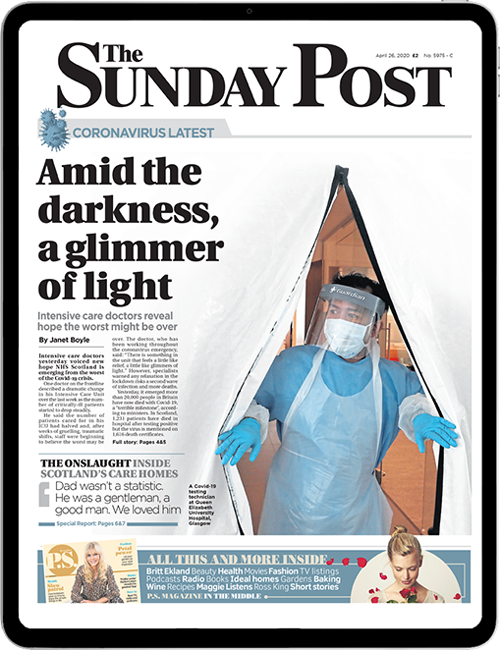 Enjoy the convenience of having The Sunday Post delivered as a digital ePaper straight to your smartphone, tablet or computer.
Subscribe for only £5.49 a month and enjoy all the benefits of the printed paper as a digital replica.
Subscribe