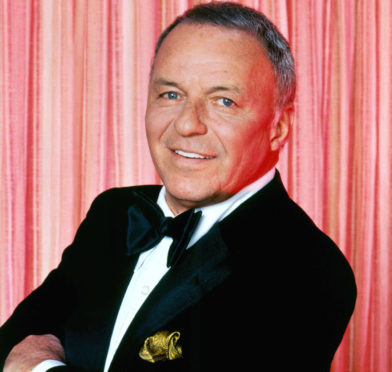 Frank Sinatra entered the 1960s well aware that a new, younger breed of music star was coming up.
He was also in his mid 40s, had pretty much seen and done it all, and many would have wondered how he could top the incredible successes of the past.
So beginning the new decade with another classic album, Nice 'n' Easy, which got five-star reviews and topped the charts, was a nice way to demonstrate he was here to stay.
All but one were ballads, and he knew that type of song was probably a larger part of his future than the upbeat swing numbers.
Once again, Nelson Riddle was in charge of the music, and it stayed at the top of the Billboard charts for nine weeks, but 1960 was also a very good year for Frank's film career.
Ocean's 11 saw him star alongside a fantastic cast, with Dean Martin, Sammy Davis Jr, Peter Lawford and Angie Dickinson creating a great chemistry.
Sinatra was Second World War veteran Danny Ocean, and his gang – the "11" – are planning a New Year's Eve heist, thought out down to the minutest detail.
They do pull it off, but various twists and turns result in their ill-gotten loot being cremated at a funeral.
Peter Lawford had first heard the outline of the story from a director, who had heard it from an attendant at a petrol station.
When he outlined it to Frank, Sinatra joked: "Forget the movie – let's pull the job!"
His role, in fact, had been pencilled in for William Holden, but when Sinatra became interested in playing Danny Ocean, that all changed.
Perhaps the film and its success gave him a lift, but he was back to swinging music with a bang the following year.
In 1961, he put out both Sinatra's Swingin' Session! and Come Swing With Me, another couple of hits, although his movie that year did less well.
Despite a great cast, The Devil At 4 O'Clock somehow left the critics and public underwhelmed. It failed narrowly to recoup costs, but isn't bad at all, in hindsight.
Spencer Tracy played Father Doonan, an alcoholic man of the cloth who has been forced out of his job after falling foul of the locals.
Sinatra was Harry, an escaped convict. When Doonan tries to save the island's young people from a disease ripping through it, he is helped by Harry, who has also fallen in love with a young blind woman on the island.
It's an interesting movie, and it's a bit puzzling that it didn't do better.
That's not something you can level at his next biggie, The Manchurian Candidate, which made a fortune and remains very popular today.
A Cold War thriller, Sinatra played a major with US Army intelligence who is having the same recurring nightmare as others.
In their bad dreams they see Staff Sergeant Shaw, played brilliantly by Laurence Harvey, killing his own men in front of communist leaders.
Taut, tense and dark, and of course highly topical, too, there was a story that claimed Sinatra had the movie withdrawn following the assassination of JFK the next year.
Others, however, have denied this. In the 1970s, his people got the rights to it and it was shown on US television, the public having seemingly avoided it.
After it was shown again in 1987's New York Film Festival, interest was renewed yet again. Another movie that showed Frank Sinatra was much more than a singer.
By his own high standards, there were a surprising few years where, while his new albums got into the Top 20 in the USA, they didn't hit top spot.
Partly, of course, this was down to the new long-haired, guitar-wielding chaps on the scene, many from England, but by 1966, Sinatra was back big time.
It was the album Strangers In The Night that did it, and its title track is one of the first songs millions think of when they hear his name, along with New York New York.
The voice was evolving, with all those drinks and cigarettes, and not in a bad way! By this point, Sinatra's singing had an added velvety huskiness that made you listen to every word.
All Or Nothing At All, My Baby Just Cares For Me and Downtown – the song made into a hit by Petula Clark two years previously – were among short-but-perfect records.
He was back at the top, despite all those cheeky Cockneys and cocky Scousers.
Von Ryan's Express, too, didn't fare badly – it would be his most successful film of the decade, and got absolutely rave reviews all over the place.
He starred alongside Trevor Howard in the spectacular Second World War flick as Colonel Joseph Ryan, a US pilot shot down over Italy.
With much of it shot on location in Italy, and genuine Luftwaffe planes used, it's said that the only condition Sinatra had was that they alter the ending so there couldn't be a sequel.
Pity if true, because a sequel would also have done well.
His other 1966 album, That's Life, did well as an album and single – in fact, the single got higher in many charts than the rock music that was then taking over.
The 1970s, however, would see a bit of a dip at times, as the younger scene got wilder and weirder and people like Sinatra began to look a tad uncool to some.
He did, however, start the new decade with an album that did little at the time, but is now seen as something of a dramatic departure.
This was the Watertown album, little known and not even making the US Top 100 when it came out.
It's the tale of a man whose wife leaves him and their two sons for a glamorous life in the big city. He had done so-called concept albums before, but never like this, with each track telling another part of the same sad story.
For once, he waited until the orchestration was all recorded, only then coming into the studio to add his vocals on top.
Many fans warn that if you have recently gone through a separation or divorce, Watertown is simply too raw for you listen to, but few Sinatra records have improved so much in the eyes of the critics.
Trouble is, it's darn hard to find.
He had also found a lack of success in film, with 1967's The Naked Runner – his last for Warners – being seen as a bit of a disaster.
At least, the critics reckoned so. There were still plenty of Frank fanatics who visited cinemas to enjoy it.
Tony Rome, also released in 1967, saw him play the Miami private investigator. To some, he was merely copying his old pal Humphrey Bogart by playing hard-nosed, cynical guys like this.
To his fans, it was just the sort of movie that suited him down to the ground at that stage in his career, and it's another under-rated movie still worth a watch now.
As is The Detective, released in 1968, and which saw our man approaching his mid 50s and portraying a New York police detective very convincingly.
Speaking of Bogie, some reckon Sinatra had been engaged to the late Bogart's wife, Lauren Bacall, but broken it off in the late 1950s.
Nobody seems sure, but what's certain is that between 1966 and 1968 he was married to Mia Farrow, and quite a sensational couple they were.
She was 21, he was 50, and it wouldn't last very long, with many outsiders sniping at them. Some reckon, though, that they got on very well and it was only when she changed her mind about giving up her own acting career that things became problematical.
They did, however, remain on good terms, but when he married Barbara Marx in 1976, she was the woman he stayed with till the end.
In the later years of his recording career, Frank would get quite adventurous, trying some of the numbers the new generation were writing.
He famously did the Beatles classic Something in concert and described it wrongly as a Lennon-McCartney number. Actual writer George Harrison must've been quietly seething.
But he also did a lovely version of Yesterday on the My Way album, along with a cracking jazzy Mrs Robinson – and My Way itself is just pure Sinatra, of course, and will still be wowing listeners a century from now.
You Are The Sunshine Of My Life, Sweet Caroline and all sorts of songs made famous by others would appear on late Sinatra collections.
He'd also appear on a couple of Duets albums towards the end of his life, electronically assembled to sing alongside the likes of Bono and Carly Simon.
Frank would also try a bit of film production and do some voice work on movies such as Who Framed Roger Rabbit.
At every stage of his life and career, that voice was one of the best known and most distinctive on the planet.
He died after a heart attack on May 14 1998, aged 82, but his voice and his movies will live on forever.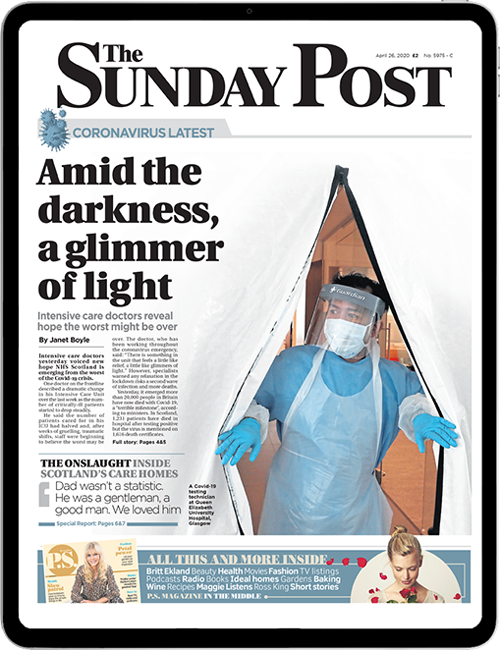 Enjoy the convenience of having The Sunday Post delivered as a digital ePaper straight to your smartphone, tablet or computer.
Subscribe for only £5.49 a month and enjoy all the benefits of the printed paper as a digital replica.
Subscribe