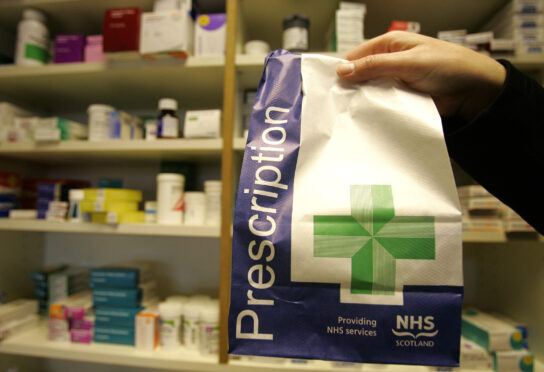 Staff shortages forced pharmacies in Scotland to close 1,800 times in the first five months of the year.
The closures come despite chemists receiving more than £200 million a year from the Scottish Government to run the country's community pharmacy service.
But the Pharmacy Defence Association (PDA) – representing individual pharmacists – has accused some firms of operating with skeletal staffs and choosing to reduce opening hours rather than bring in locums.
The closures come as the Scottish Government tries to get the public to use chemists more to ease pressure on the NHS. Under its Pharmacy First Scotland scheme pharmacists can offer advice, treatment or a referral for a range of minor ailments.
Maurice Hickey, director for policy for the PDA in Scotland said: "A freedom of information request reveals that between January and May this year there were 1,750 pharmacy closures at short notice and 80.8% were carried out by the big chains like Boots and Lloyds.
"They cite staff shortages but numbers of pharmacists in the UK have risen from 50,000 in 2011 to 62,000 today.
"The truth is that pharmacies are very short staffed and run on tight budgets. This puts a serious workload on pharmacists already working hard to ensure their work is error free for the safety of patients.
"They are then told to close their shops and drive miles to other branches to cover for a shop with no pharmacist.
"Community pharmacists including the big chains and supermarket pharmacies are paid millions by the Scottish Government to provide the service. It's a profit before patients strategy."
The closures have been condemned by the Royal College of Nursing in Scotland, which said: "Any pharmacy shop closures has an impact on nursing and other health service staff.
"Patient care is then compromised and we know these include our most sick patients. We urge the Scottish Government, pharmacy chains and other owners to address this now."
The closures were also criticised by Age Scotland. Chief executive Brian Sloan said: "The last-minute closures taking place across the country are very concerning indeed.
"If you are met with an unexpected closed sign when planning to pick up a repeat prescription, you could end up going a number of days without the medication you need."
A palliative care pharmacy in Glasgow's Calton district shut yesterday and will be closed on every Saturday until the end of August.
Trish Fort, chair of Calton Community Council said: "Closing our pharmacy on Saturdays is a serious health issue and everything must be done to prevent this.
"In an area like Calton where many people do not have cars and have to rely on bus services which are not what they once were, it is wrong to close the pharmacy on Saturdays. We are talking about elderly and infirm people who need a prescription on Saturdays, and others who work long hours on weekdays."
Labour councillor George Redmond said: "If places like Calton keep getting basic services pulled from under us it will reinforce the scandalous health inequalities that shame Scotland."
Scottish Labour health spokesperson Jackie Baillie said: "People in Scotland are being bounced from pillar to post trying to get help, and every single part of our healthcare system is struggling to stay afloat."
One pharmacist told how he quit his job with a large chain after exhausting days managing two pharmacies. He said: "I would spend the morning in one store, put up a closed sign and then drive to another to open up for its first customers at 1pm.
"On top of that I had to track down a head-injured patient who had unusually not picked up their vital epilepsy medicine and risked more seizures without it.
"I ended up chapping her door and perhaps saving her a serious fall.
"After days like this, I just had to quit."
Lloyds Pharmacy said: "There is significant pressure on community pharmacies, compounded by Covid, as well as the sector-wide workforce issues that are not unique to us.
"Legally a pharmacist must be present in the pharmacy for it to open and to give patients their prescriptions. Therefore, at times of sickness and absence, when a locum pharmacist can't be sourced, our last resort is to temporarily close. We are actively recruiting to strengthen our teams, but recruiting new pharmacists and pharmacy teams has become increasingly difficult."
Boots said: "Our teams are working hard to keep stores open, minimise disruption for customers and provide the best possible service. Sometimes, rather than close a pharmacy for a day, we will alter our opening times. We apologise to customers who have been affected."
The Scottish Government said health boards' community pharmacy contractors should work collectively to ensure that there is appropriate access to services, including at weekends.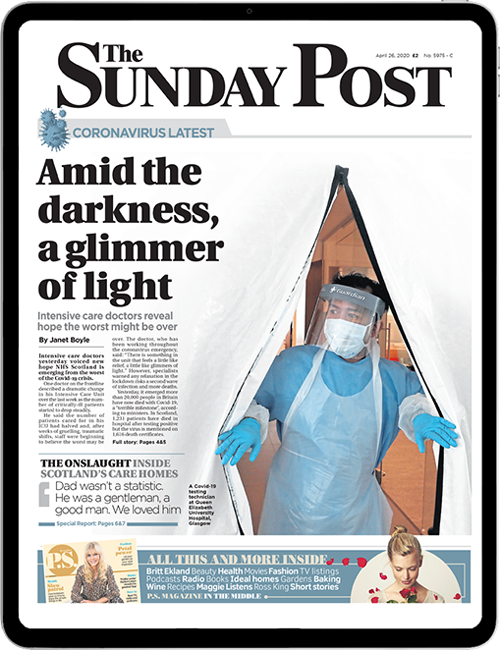 Enjoy the convenience of having The Sunday Post delivered as a digital ePaper straight to your smartphone, tablet or computer.
Subscribe for only £5.49 a month and enjoy all the benefits of the printed paper as a digital replica.
Subscribe