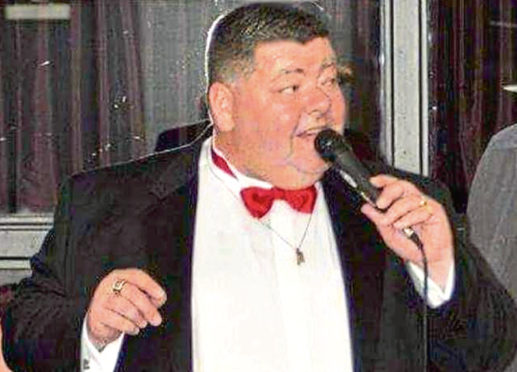 Darren Charnley's stomach made it impossible to button up his jacket.
However, the formerly obese dad has turned his life around after a personal trainer ordered him to climb the stairs 30 times a day.
Food addict Darren was unable to exercise due to his 26-stone frame but has managed to lose almost 10 stone with the help of personal trainer Oliver James.
The incredible transformation came after Darren, from Manchester, appeared on ITV's This Time Next Year programme, hosted by Davina McCall and producers hired Oliver to help get Darren into shape.
Big-hearted Darren is a full-time foster carer and has cared for 17 children over the years, adopting several of them.
However, his busy schedule – combined with a love of fine dining – led to him piling on the pounds.
Oliver began by getting Darren, 52, started with an exercise plan he could do at home, including climbing the stairs 30 times a day and working out in his garden.
After working together for several months Darren is now on track to reach his 16-stone target weight.
Darren required a total overhaul of his lifestyle, so Oliver provided him with a bespoke diet and exercise programme, as well as managing all of his activity and food intake outside of their sessions.
Darren's initial weight made exercising difficult. He could only get active inside his house so Oliver got him to go up and down the stairs – though he would be out of breath after one or two at first.
However, just being active every day, even talking a walk around the block, helped Darren gain a healthier mindset and curb unhealthy food urges.
When he got into slightly better shape and walking up and down the stairs became easier, Darren started going to the gym up to five times a week for strength and cardio sessions.
As his fitness levels returned, Darren took on more challenges including a 5km obstacle course and plans to become a much more active parent.
Darren said: "I had a food addiction for 35 years, since school. I'd put my body through hell, turned 50 and my knees were going.
"When Oliver told me to run up the stairs 30 times every day I thought he was a nutter," laughs Darren. "But it was exercise that I could squeeze into my busy days.
"At first it was horrible, horrible, horrible. I used to struggle with my knees but by the end I was sprinting up and down like a six-year-old.
"My friends are amazed, some have copied my health kick, go to the gym now and even ask me for advice.
"My kids are thrilled to bits they're going to keep dad around for longer. Oliver completely changed my outlook, everything. His plan is ingrained into my head now.
"Oliver is like my Jiminy Cricket on my shoulder. I see him when I open the fridge, telling me to make good food choices."
Oliver says: "Darren was the most obese client I have ever trained so to see his transformation is incredibly rewarding.
"When we started he had some bad eating habits and a serious addiction to food.
"But by making small changes and introducing exercise he could manage into his daily routines he was able to make a lasting change."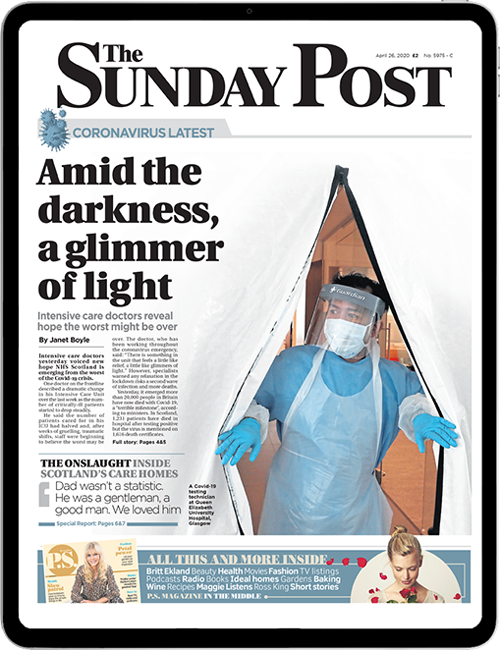 Enjoy the convenience of having The Sunday Post delivered as a digital ePaper straight to your smartphone, tablet or computer.
Subscribe for only £5.49 a month and enjoy all the benefits of the printed paper as a digital replica.
Subscribe