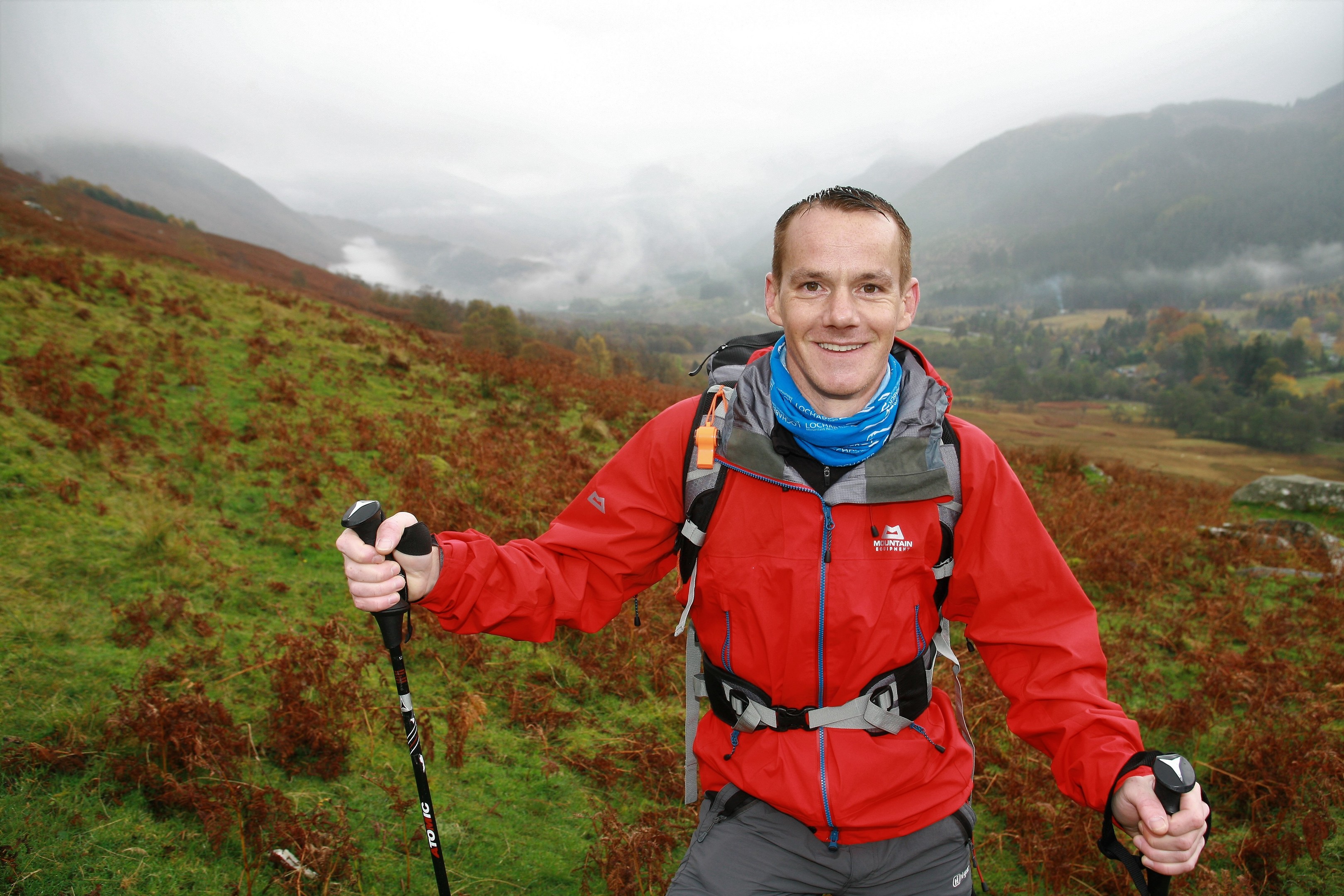 A FORKLIFT driver who suffered depression is walking his way out of it by climbing Ben Nevis every day in October.
This morning, Andy Cole, 40, will head out on to Britain's highest mountain – for the 22nd time this month.
Incredibly, his epic series of climbs comes only months after he was plunged into the depths of despair and he couldn't bear to even leave his home.
He sat with the curtains closed unable to face the world.
So deep was his depression, he was ready to take his own life.
But the GP in his home town of Blackpool suggested he take up walking and he started in the Peak District.
Then, determined to climb the UK's highest mountain, he set off for 4411ft Ben Nevis.
He found he loved scaling it so much he vowed to take on a month of climbs, the equivalent of almost five ascents of Everest.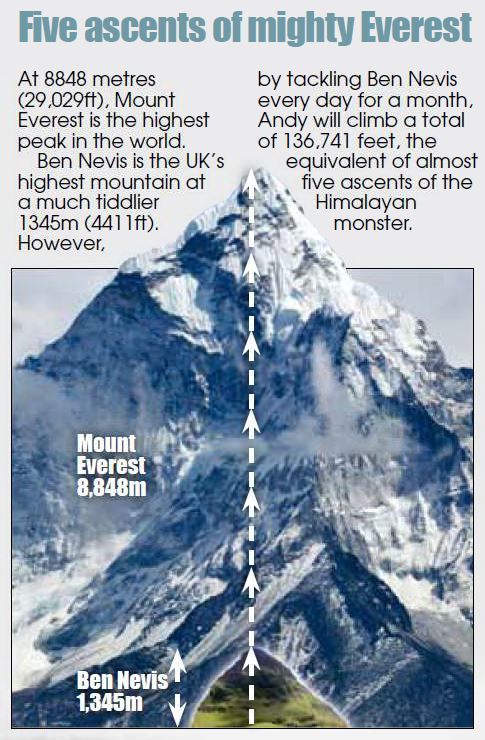 He said: "I get a terrific buzz out of climbing Ben Nevis.
"Walking has lifted my depression. It's a huge difference to where I was two years ago when I was ready to take my own life.
"I had lost some good friends to suicide.
"The original plan was to climb the Ben with a paramedic friend. But he took his own life and I was gutted. I knew I had to go ahead without him. But he's with me in spirit.
"Climbing Ben Nevis has meant meeting so many people en route.
"Some have battled painful health problems, too. Many were coping with depression and had turned to walking to recover.
"I've now shed all feelings of wanting to shut myself away.
"I know I am one of the lucky ones who has overcome depression and anxiety.
"Hopefully others will be inspired and combat depression by getting outdoors."
On one climb, Andy rescued a family who got lost on the mountain after mist set in.
Andy said: "I met them going up, had a good chat and struck up a friendship
"As I descended, the weather turned for the worse and I worried that they would be OK.
"The grandad had a prosthetic leg and the mountain is difficult to negotiate even in good weather.
"I went back up and they were struggling to get down so we called out Lochaber Mountain Rescue.
"They were led safely back down."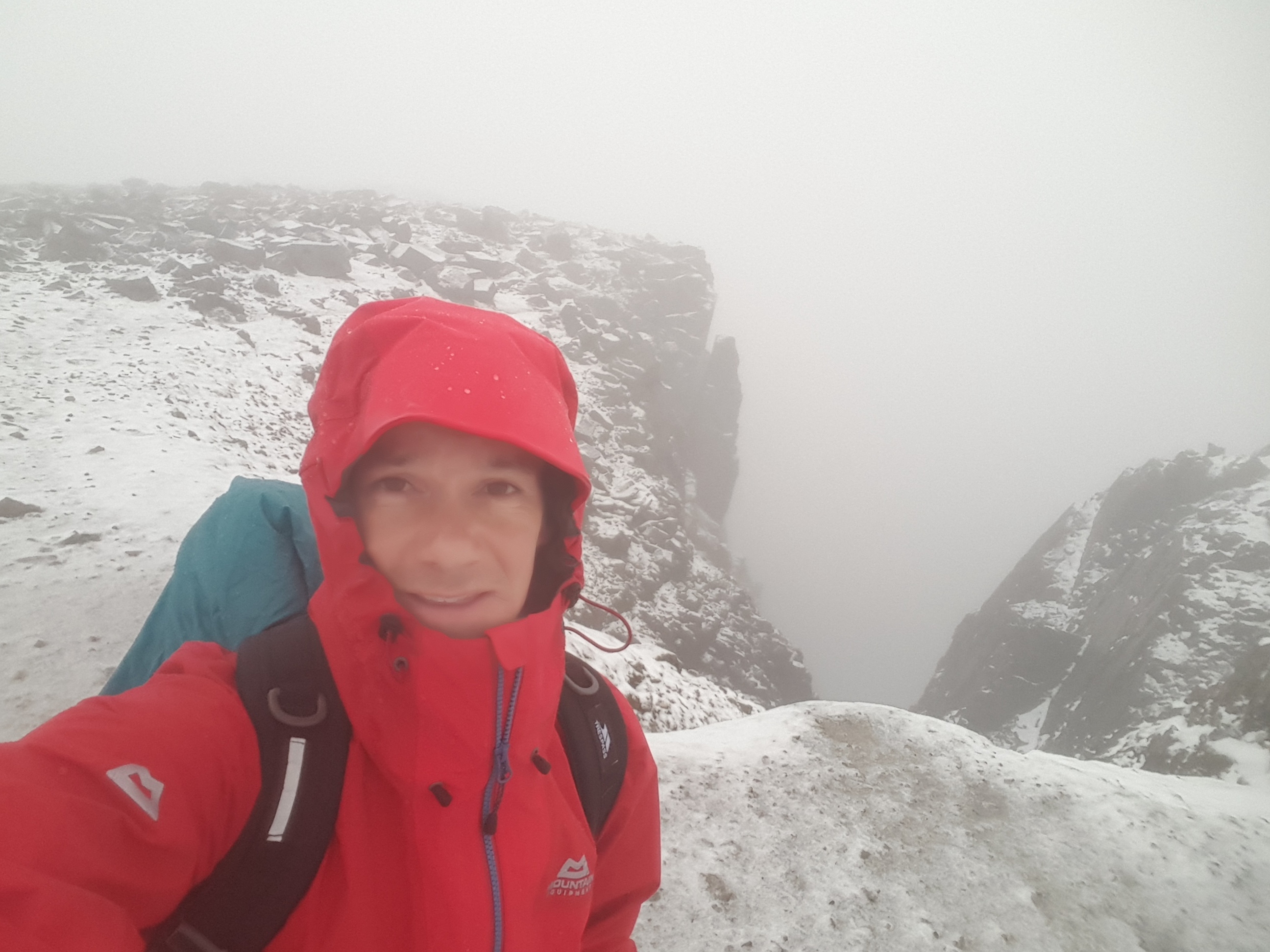 His incredible feat has turned him into a fundraiser for Lochaber Mountain Rescue and he has raised more than £800 for them.
Leader John Stevenson, from Fort William, said: "Andy's daily climb is a pretty unique feat. Ben Nevis is not for the faint-hearted, especially a month of climbs.
"The weather can make it one of the trickiest mountains in the UK. Even so Andy has helped has helped us rescue a few folk."
It's Andy's aim to settle in Fort William, where he has been staying with friends.
He smiled and said: "I am wearing my boots out and my jacket is taking a pounding in the rain some days.
"But the views are stunning and I can see why Ben Nevis is on most climbers' bucket list."
Evidence suggests that exercise helps treat depression.
Psychologist Dr Cynthia McVey said: "Exercise releases endorphin chemicals in the brain which lift the mood.
"Andy is regaining his confidence by taking control of his life.
"He is doing something which many people will be in awe of and want to talk to him about.
"He is also meeting people and engaging in valuable social interaction.
"Hopefully, he is showing other people that getting out into the fresh air can have hugely beneficial effects on health."
According to Mind, a mental health charity, increasing your activity levels can reduce the risk of depression by almost 20%.
By going from no exercise to three times a week mental health improves markedly, and stress rate are also cut dramatically.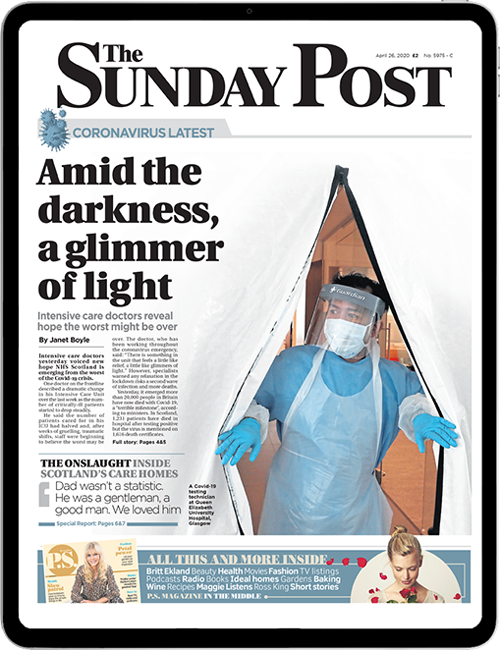 Enjoy the convenience of having The Sunday Post delivered as a digital ePaper straight to your smartphone, tablet or computer.
Subscribe for only £5.49 a month and enjoy all the benefits of the printed paper as a digital replica.
Subscribe