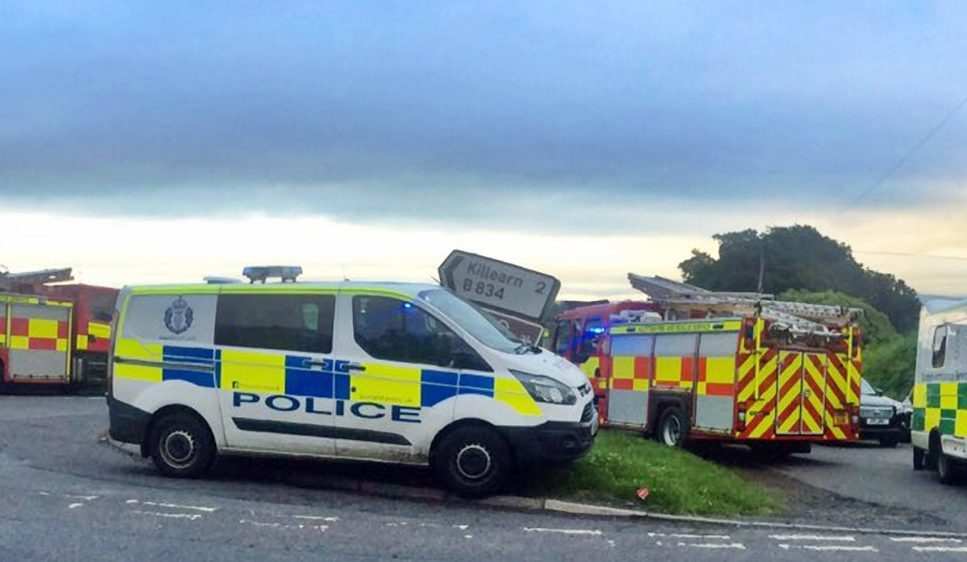 AT FIRST glance, it looks like a major emergency incident.
Three fire appliances, a fleet of ambulance service vehicles and two police cars are parked near a Scottish beauty spot.
The cause of the all drama?
A man who scaled a 50-foot drop at Finnich Glen, near Killearn, Stirlingshire, only to find he was unable to get back out.
The gorge, known locally as the Devil's Pulpit, has for years been a popular, but unofficial, tourist attraction.
But the number of visitors tackling the tricky climb down to a picturesque pool has increased massively since it was featured in a scene in TV's Outlander series and then in the new King Arthur: Legend Of The Sword film.
As highlighted by The Sunday Post earlier this month, mountain rescue teams said they are frequently called out to the area to help people who go down into the scenic gully and are unable to find their way back out.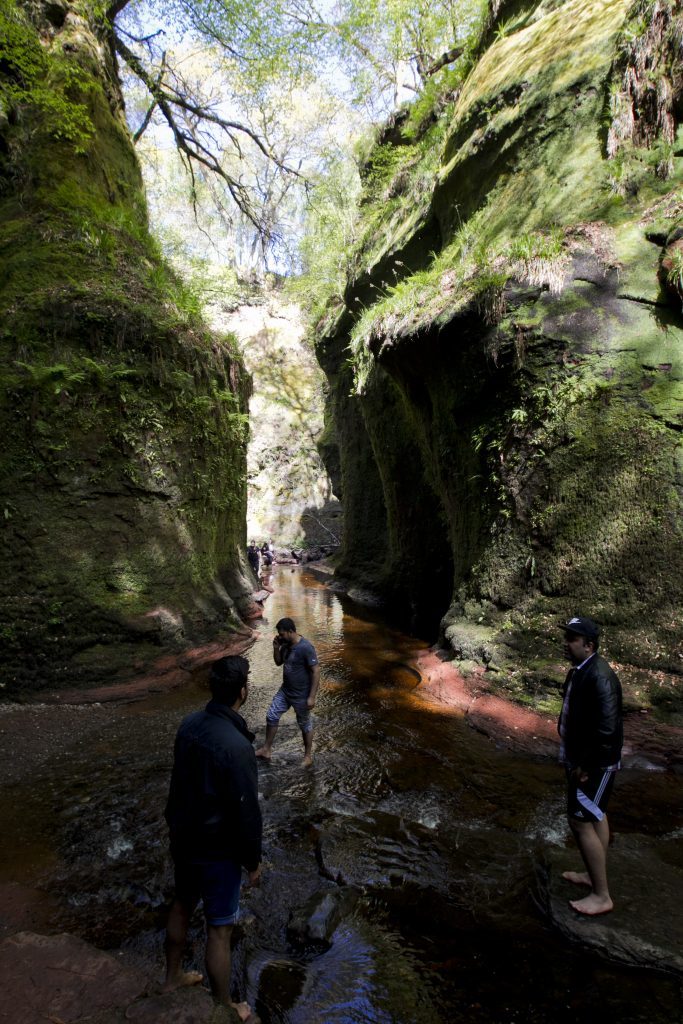 Locals have also complained about the amount of rubbish being tossed into the gully, and the parking congestion at the site.
In the latest rescue, the man was uninjured but it took emergency crews more than hour and a half to bring him up to the roadside.
One local said: "I've seen people walking down to the entrance in flip-flops, its no wonder they get stuck.
"There are no proper facilities there, people park on a 60mph road and wander across in front of traffic.
"It's a disaster waiting to happen."
The Scottish Conservatives said the situation "has to change".
A party spokesman said: "Emergency services have no option but to attend these calls.
"But there's clearly an issue with people behaving irresponsibly and that has to change.
"It's in no one's interests for this beauty spot to be treated in this way."
A Scottish Labour spokesman said: "Our mountain rescue teams do an incredible job, and as with all emergency services it's vital that resources aren't wasted."
Fire crews said it was initially unclear how many people had been trapped in the gorge.
A spokeswoman said: "There was a male at the bottom of the 50ft gully, uninjured.
"We made contact at 7.23pm.
"Rope rescue teams attended, although they did not utilise the rope.
"The man was removed from the gorge at 8.34pm."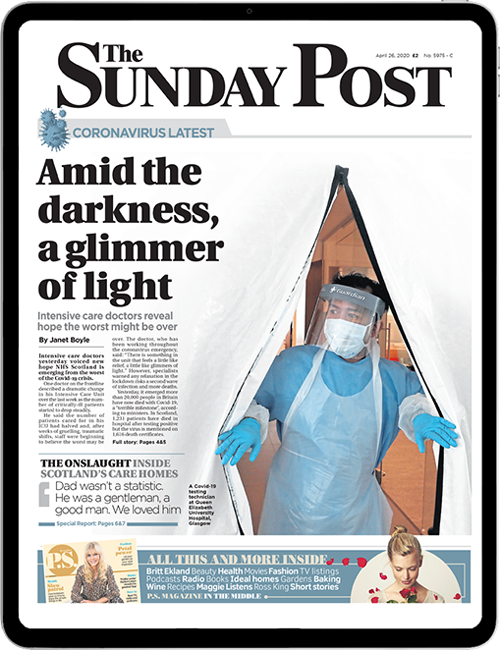 Enjoy the convenience of having The Sunday Post delivered as a digital ePaper straight to your smartphone, tablet or computer.
Subscribe for only £5.49 a month and enjoy all the benefits of the printed paper as a digital replica.
Subscribe