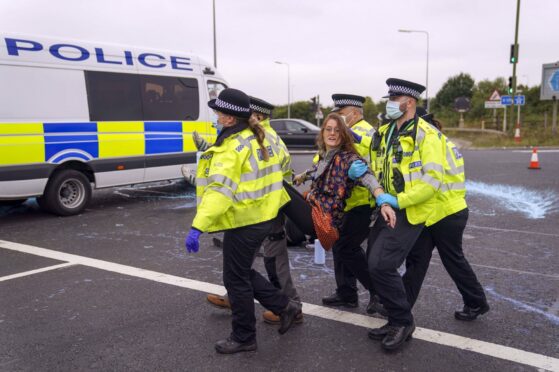 Critics call them eco-zealots, so was it any surprise campaigners from Insulate Britain dodged a court order preventing them from targeting the M25 in England by turning up at the Home Office instead?
People find loopholes around everything, so when the injunction dropped, stopping them from blocking the M25, they just moved themselves to places it doesn't cover.
I'm not coming down hard one side or other on this though. There are always two sides to every story. Those who are trying to promote the importance of addressing the issues around climate change clearly feel they have to resort to extreme measures to have their voices heard.
By protesting around the major highways to bring traffic to a standstill and cause as much hassle as possible, they have achieved a great deal of news coverage and sparked debate around the issue.
Having said that, it not only created huge disruption to many people working and personal lives it was also dangerous.
Home Secretary Priti Patel and Transport Secretary Grant Shapps had to come up with something to keep those motorways moving. The M25 is a disaster at the best of times. The injunction had the desired affect but didn't prevent demonstrators from going elsewhere.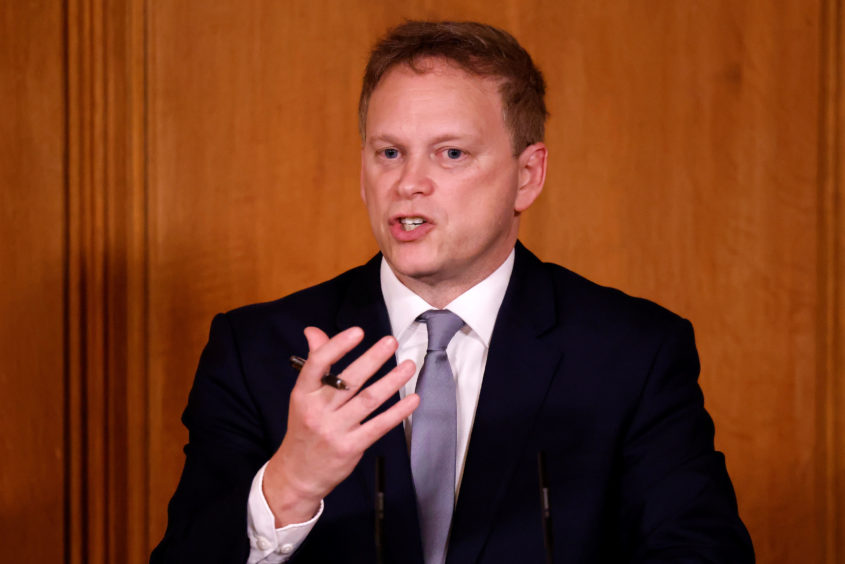 We need the government to keep the economy, roads, trade and schools moving. We also need them to ensure people are kept safe. And, if the protesters are endangering lives, and they have broken the law, then there has to be consequences.
If there is no consequence to these actions, there will be no changes in behaviour. But when people feel this strongly about things you are not going to change their behaviour by slapping on a fine or having them spend a few nights in prison.
They will just come out and do it again because they believe so passionately in what they want to do. They want to make the front pages and the news channels. They not only want to be heard, they want to be heeded.
This week we've seen Prime Minister Boris Johnson and US President Joe Biden talking about climate change, saying they are taking it seriously and that Cop26 in Glasgow is going to be a game changer.
The fact Biden responded to Johnson's call, committing to trying to double America's outlay to £8.3 billion a year to help developing nations deal with the impact of the crisis, is heartening. But action speaks louder than words.
We have been gradually waking up to the fact we have to address this issue much more seriously. There is still a long way to go if we are to protect the planet for future generations. It is our responsibility.
Big thank you to my brilliant boys in blue
I can't do this column without saying a huge thank you to Ryan and David from Tayside Police who came to my rescue this week.
I was on my way north to Bervie Primary School to deliver playground tennis as part of the community engagement programme around the Battle of the Brits event and pulled into a garage to top up with oil.
I accidentally knocked the oil cap into the body of the engine. It went so far down that I couldn't see it or reach in to feel for it because the engine was hot. Obviously you can't drive without it and I had just begun to phone a car dealership to get a replacement when two policemen – parked in the garage – came over to help.
They shone torches into the bonnet and then were down on the ground, trying to locate my oil cap from underneath the car using their truncheons. It took quite a while but eventually they nudged it out. Result.
I have had very few occasions in my life to call on the police but talk about being in the right place at the right time. This damsel in distress was very grateful.
Strictly on the same page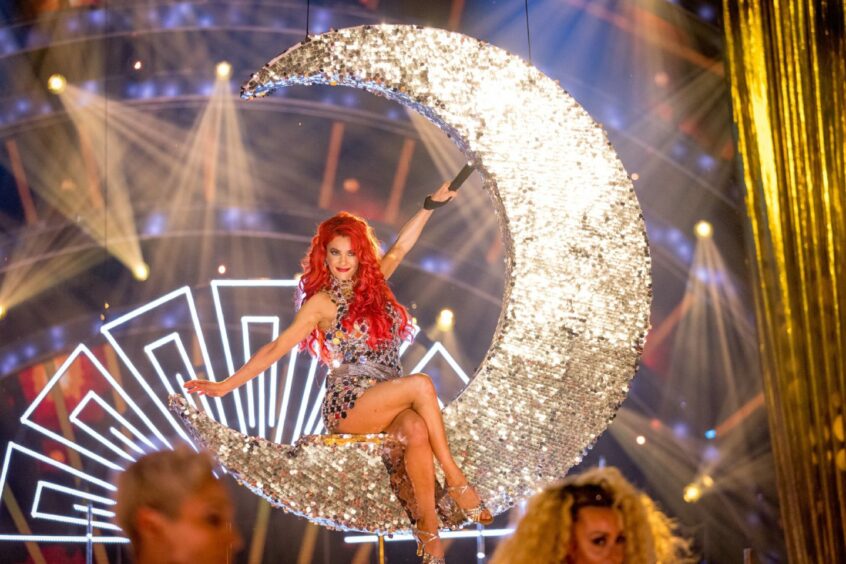 I was surprised by reports that Strictly hasn't been so strict about making sure its professional dancers are vaccinated against Covid.
Now it's rumoured that the pros involved are threatening to quit the show if they are forced to be jabbed, a suggestion the BBC has denied.
When I took part in Strictly in 2014, I had no idea who I was going to be paired with until the night of the launch show. So if a celebrity is paired – on live TV – with someone who is not vaccinated and is not comfortable with that, could it lead to a refusal to dance with their partner?
I am all for people having their own choice as to whether they get vaccinated but it seems to me that if we are to have any chance of managing this virus and in time eliminating it completely, we need everybody to be on the same page.
I was in seventh heaven at Hampden, and now women's football must kick on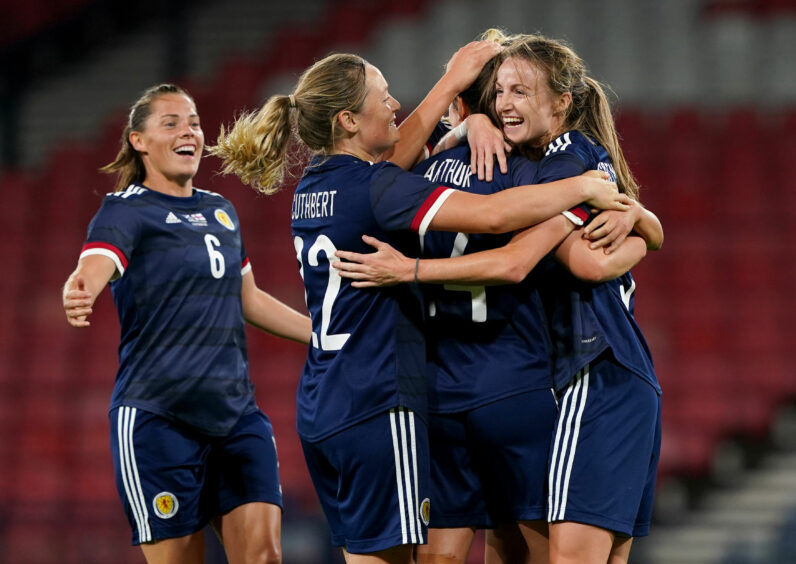 What a high this week to see the Scottish Women's National Team return to Hampden Park for the first time since 2019 to qualify for the World Cup with a 7-1 win against the Faroe Islands.
No doubt they will have learned a lot from the last campaign and when you score a lot of goals there is a real buzz, on and off the pitch.
Women's football is very much on the rise – both in level of performance, participation and fan base – so I hope that we all continue to give it the support and the visibility it needs in order to keep improving.
Women's football has to offer top-level performance for people to want to watch it, promote it and sponsor it, so the development pathway from grassroots to international team has to be seamless and given sufficient backing to allow it to succeed.
But it also needs a shop window, we have to be able to see it. The Women's Premier League matches in England are now being televised and that is a huge step forward.
There aren't as many women's teams in Scotland but I'm sure that will come as its profile and popularity grows.
Women's football in Scotland was late to the party. We got started as a professional unit much later than England but it's now starting to catch up, and that's very exciting.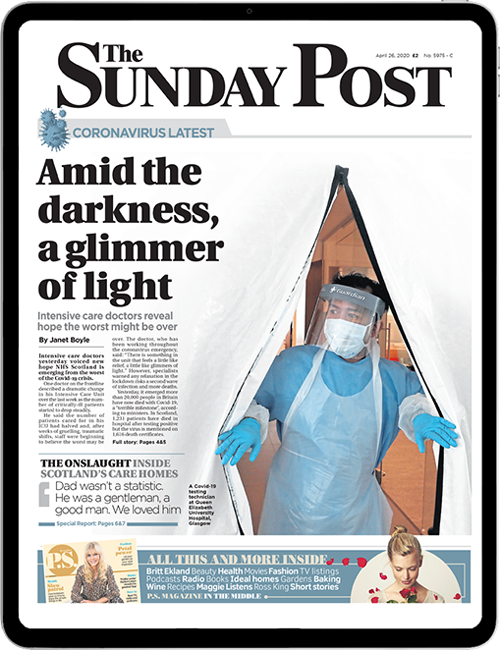 Enjoy the convenience of having The Sunday Post delivered as a digital ePaper straight to your smartphone, tablet or computer.
Subscribe for only £5.49 a month and enjoy all the benefits of the printed paper as a digital replica.
Subscribe