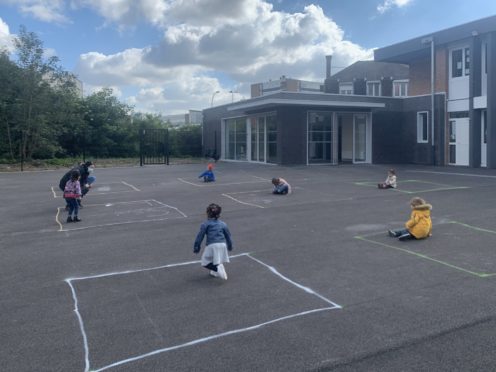 As any parent will tell you, school isn't just about education – it's about making friends, learning to socialise and having fun, too.
That's why it was just so heartbreaking to see the pictures that emerged this week of French schoolchildren sitting alone in their "isolation sections" during playtime, separated from each other by chalk outlines drawn on the tarmac.
Rather than running, jumping and playing games, the poor wee souls looked like they had been given a time-out for bad behaviour.
With schools across Europe beginning to reopen, we are catching a glimpse of how education settings will have to adapt and change after lockdown, and many parents are understandably beginning to feel anxious about letting their children leave the safety of home.
I remember when Jamie and Andy were at nursery, as soon as one child got sick, whatever cough, bug or sniffle they had would spread like wildfire throughout the class. So, just imagine how quickly a highly infectious virus like Covid-19 could pass from one playmate to another.
Headteachers have talked of the need for such measures as cutting down class sizes, deep-cleaning rooms and equipment after each lesson, installing hand sanitising stations, and removing communal water fountains.
But, even with all those measures, it will still be difficult to manage – children love to hug, touch and interact with each other, so just imagine the challenge of trying to keep them apart!
One option currently being explored is to take advantage of the growing popularity for outdoor learning, which sees children spend the majority of the schoolday in gardens and parks rather than classrooms or nurseries.
Despite our unpredictable weather, Scotland has been a pioneer for nature-based education – the UK's first entirely outdoor nursery opened in Fife in 2008.
Education leaders believe an outdoor setting could help to encourage physical distancing while coronavirus continues to rage, and children will also reap the benefits of better focus, improved mood, and even more restful sleep at the end of the day.
These days, kids spend so much time looking at screens and being sedentary that it makes sense to introduce more fresh air and exercise into their lives. But I suspect for many urban schools it could prove a tricky policy to implement.
In large cities where green space is at a premium, teachers are responsible for thousands of children and logistically it would be very hard to suddenly move their lessons outdoors without the necessary space and a significant amount of retraining.
I've done a lot of work with children over the years, and the one thing I've always noticed is how much more resilient they are than adults.
It's important to remember how easily they can adapt and change to any given situation so, no matter what classrooms look like in the future, I'll sure they'll continue to thrive.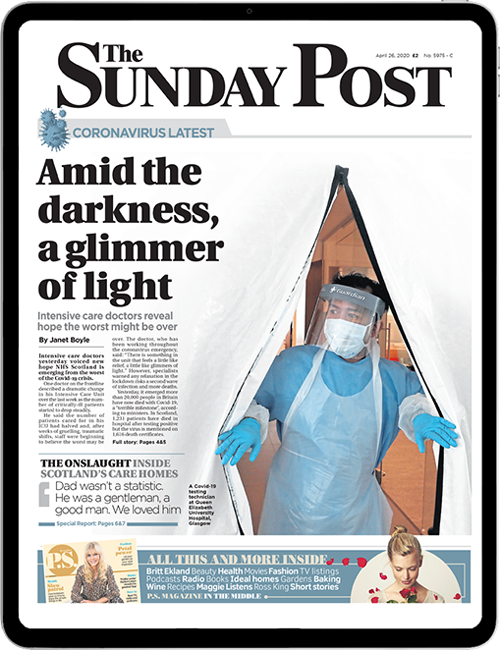 Enjoy the convenience of having The Sunday Post delivered as a digital ePaper straight to your smartphone, tablet or computer.
Subscribe for only £5.49 a month and enjoy all the benefits of the printed paper as a digital replica.
Subscribe