Clap For Our Carers: Scotland erupts in applause to celebrate NHS workers
From balconies, doorsteps and windows, on Thursday evening people across Scotland cheered and clapped for the NHS staff working tirelessly on the coronavirus frontline.
When the clock struck eight, cul-de-sacs, streets and squares erupted in sound in what was a heartwarming and emotional moment to celebrate those who are currently working round the clock in the fight against the pandemic.
The #ClapForOurCarers campaign was instigated to show appreciation for the doctors, nurses, pharmacists, carers who have been classed as 'essential' and 'key' workers during the Covid-19 outbreak.
Yesterday, the UK's health secretary Matt Hancock posted a video on Twitter asking people to "join together" to thank NHS employees.
He said: "My colleagues in the NHS do so much to look after us, especially in our hour of need and never more so than during the coronavirus crisis.
"So let's join together at 8pm tonight to say thank you to everyone in the NHS."
People all over the country took to social media to share the moment they witnessed using the campaign hashtag #ClapForOurCarers.
The UK-wide campaign was started by Annemarie Plas, a Dutch Londoner, after she heard friends and family were doing something similar in the Netherlands.
As positive cases continue to rise, Scotland was placed on "lockdown" on Monday to try to slow the spread of the virus and ease pressure on the NHS.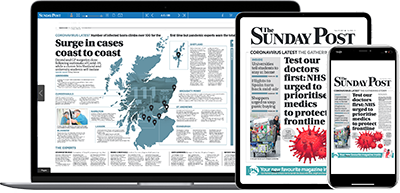 Our free web and ePaper offer to help you stay informed in these challenging times
3 months free access to our web and ePaper pack including Premium articles.
Subscribe