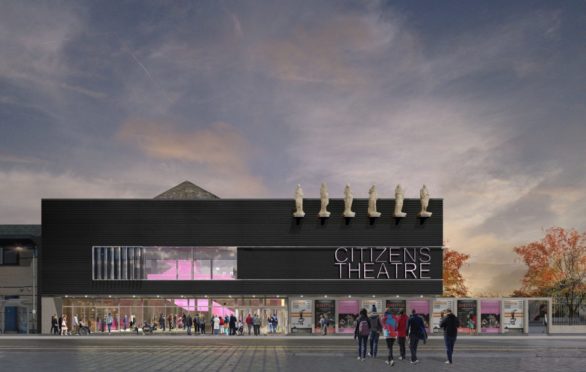 The oldest stars of one of Scotland's most famous theatres are ready for the curtain to open on another comeback after being restored to their original glory.
The six statues that once perched on the roof of the Citizens Theatre have survived the threat of fire and demolition in their near 150-year history but it was wear and tear that almost destroyed them.
Now the iconic figures have been given a new lease of life after a sculptor spent two years restoring them. Artist David J Mitchell said bringing the statues of Burns, Shakespeare and the four muses of music, comedy, drama and dance back to their former glory was the biggest project of his career.
"They were all in a terrible condition," said David. "If they weren't so famous and beloved by the theatre, I think they might just have been redone, but the theatre was keen to keep them, as they should, they are a piece of its history.
"The statues have had a few periods when they were almost lost and on each occasion were saved, so they've had a rocky road. A lot of work had to be done – stripping paint, fixing holes, pieces missing that we had to replicate, bits crumbling. A few needed layers of paint stripped back and it turned out some bits were being held together by the paint, so as I was taking the paint off the statue was coming with it."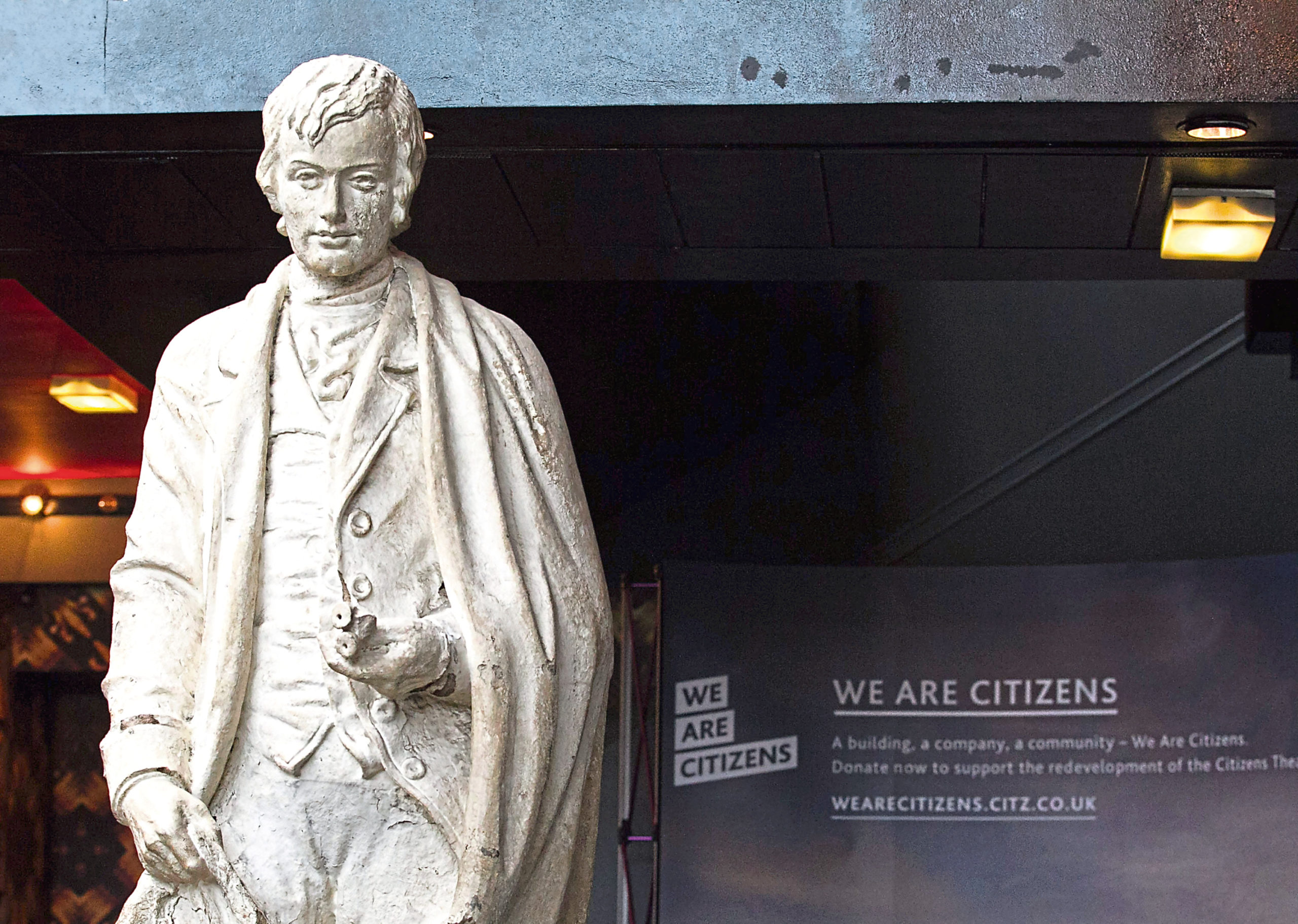 Burns, Shakespeare, Euterpe, Thalia, Melpomene and Terpsichore had originally stood on the roof of the building when it opened in 1878. Each of the statues, the work of Glasgow sculptor John Mossman, weighed three tons and stood on large columns taken from the Union Bank. They were part of a shared frontage with the adjoining Palace Theatre.
When the Palace nearly burned down in 1975, parts of the façade became unstable and an order was given for its demolition, with little notice.
Citizens staff managed to rescue the statues and the figures have adorned the foyer since 1989. They will be restored to the roof when the venue re-opens next year after a £20 million redevelopment which also includes new bar and café facilities, and rehearsal, learning and studio spaces.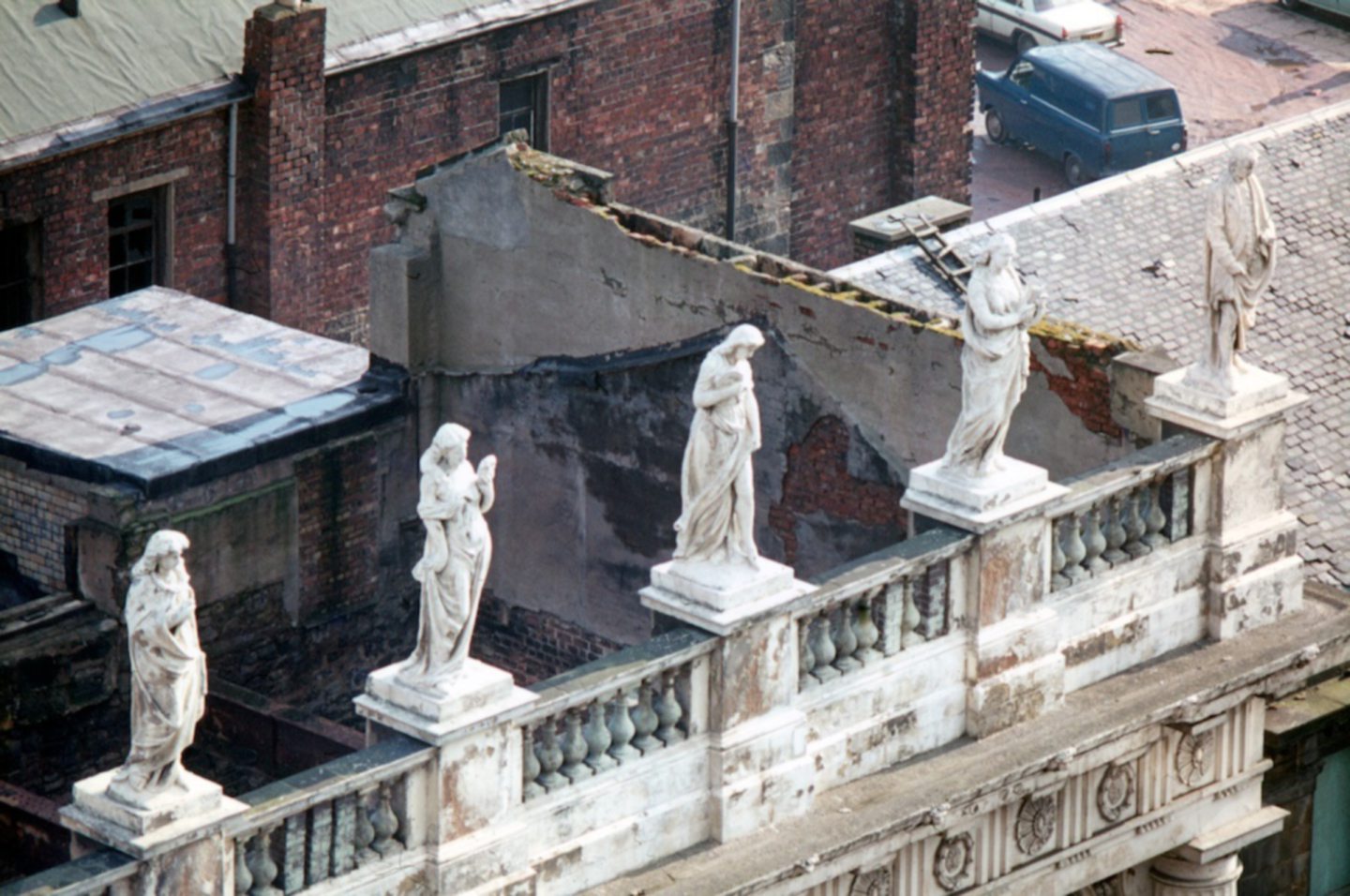 David, who also did restoration work inside the theatre, continued: "If they hadn't been fixed soon, they would have been beyond repair."
The sculptor recently watched the statues leave his studio in Bellshill and they are now back in storage at the Citizens, ready to be returned to the roof when the building work is complete.
He's proud to be carrying on traditional sculpting skills after being inspired by Sandy Stoddart, the Queen's Sculptor in Ordinary in Scotland and the artist behind the bronze statues of David Hume and Adam Smith on Edinburgh's Royal Mile. "Before I started art school, a friend of my uncle who knew Sandy arranged for me to go to his studio," explained David, who also painted one of the Oor Wullie Bucket Trail statues. "It captivated me and pushed me away from modern art."
David has been following the recent debate on whether monuments to contentious historical figures should remain in place.
He said: "It's important we don't erase our history by destroying statues of people we now don't like, but I don't think statues should still be standing for people who might have been rich and successful but didn't have the right character."
CAMPAIGN: A statue for Billy Connolly – celebrity fans lead calls for a tribute to the Big Yin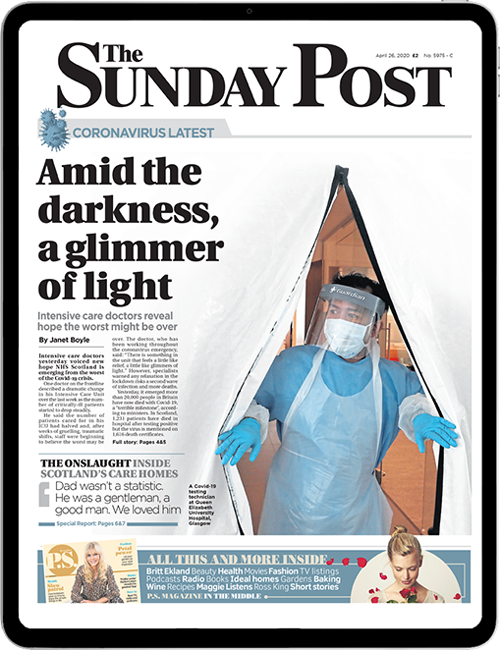 Enjoy the convenience of having The Sunday Post delivered as a digital ePaper straight to your smartphone, tablet or computer.
Subscribe for only £5.49 a month and enjoy all the benefits of the printed paper as a digital replica.
Subscribe