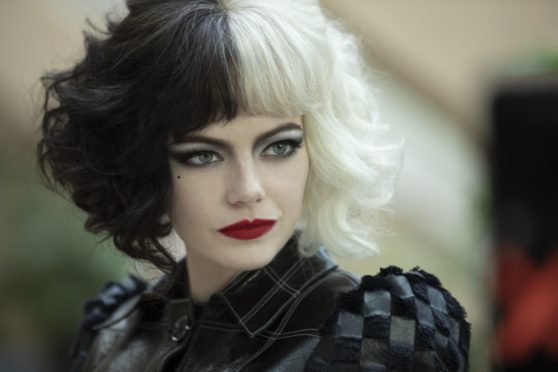 The world is slowly getting better and the same is true here in sunny California.Businesses are reopening, families are getting out and about…and movie fans are flocking to cinemas. Nature is truly healing!
We started off the week here in lovely La La Land with Memorial Day, when Americans traditionally pay tribute to fallen military heroes.
And if ever there was a sign that things were getting back to some kind of normality here, it was this holiday which people spent with their loved ones. Thirty-seven million people travelled around the country – that's about 10% of the population.
Meanwhile more than 135,000 people attended the Indy 500, a motor racing event.
But that's nothing compared to the crowds who flooded to see the three E's: Emily Blunt, Emma Thompson and Emma Stone.
The latter two star in the fantastic Cruella, the origin story of Cruella de Vil. It took more than $20 million in the US. You might have noticed something was not quite right about the character, though.
Cruella, who is played by the excellent Emma Stone, is no longer a smoker (if you remember the 101 Dalmations cartoon, the villain was permanently shrouded in evil green smoke).
Even Glenn Close's Cruella had a cigarette. However, since a smoking ban on all Disney films since 2007, her nasty habit has been stubbed out.
Her nemesis in the movie is the Baroness, played by the always brilliant Emma Thompson. Yes, two Emmas for the price of one.However the price of wearing some of those corsets was too much for the latter. "To work with Emma Stone was like all my Christmases came at once," she said. "But the underwear was hell. Too tight!"
Having once accidentally shrunk my boxers in a hot wash I know what she means.
Meanwhile, Emily Blunt is starring in horror sequel A Quiet Place Part II. It made $50m in its opening weekend, as much as the first film made back in the whole of 2018.
So it seems people are edging back to normality here. But what are the incentives? Well in Ohio, a 22-year-old has just won a million dollars because, when you receive the Covid-19 jag there, you're entered into a lottery. The same is happening in other states including California. It seems to be working and if my column doesn't appear next week you'll know I'm a winner, too…
I was chatting to Michael Douglas last week and he was telling me he's off to the UK to film the next Ant Man movie.
Since joining the Marvel franchise he's gained a new appreciation for actors who perform in front of a "green screen". That's when they deliver their lines against an empty backdrop and the scenery's all added by computer later. Ah, the magic of the movies!
I bet Kermit the Frog hates it though as he just keeps disappearing…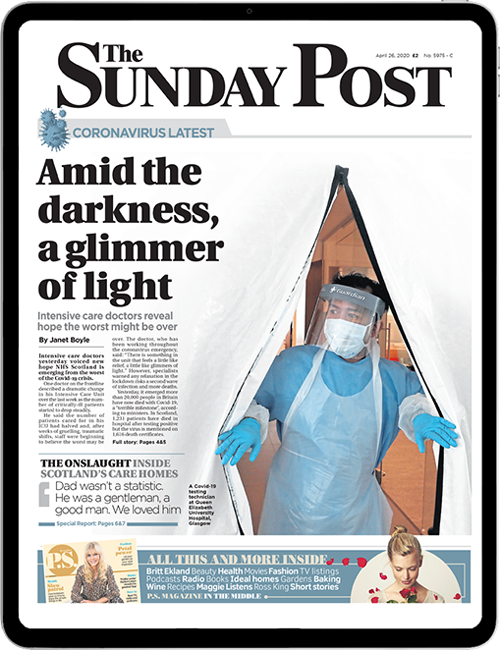 Enjoy the convenience of having The Sunday Post delivered as a digital ePaper straight to your smartphone, tablet or computer.
Subscribe for only £5.49 a month and enjoy all the benefits of the printed paper as a digital replica.
Subscribe