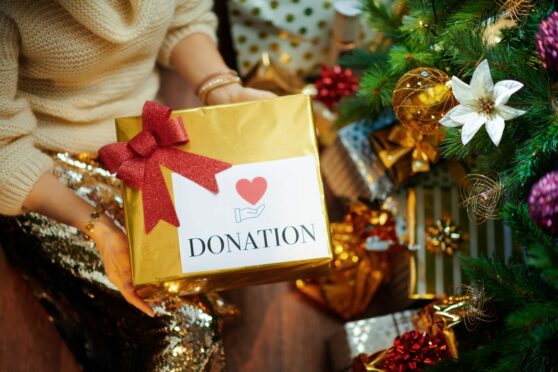 Christmas is a time for giving to those who are less fortunate.
Some Sunday Post online content is funded by outside parties. The revenue from this helps to sustain our independent news gathering. You will always know if you are reading paid-for material as it will be clearly labelled as "Partnership" on the site and on social media channels,

This can take two different forms.

"Presented by"

This means the content has been paid for and produced by the named advertiser.

"In partnership with"

This means the content has been paid for and approved by the named advertiser but written and edited by our own commercial content team.

---
Charities benefit from donations at this time of year and this, in turn, benefits people that otherwise may have struggled this Christmas.
This is part of the magic of the festive season. Do you want to purchase some Christmas gifts for charity? Or, do you want to donate but do not know where to start? This guide will show you some incredible causes that you can help.
Aberlour's Poverty Relief Appeal
Too many children in Scotland are going without this winter. Aberlour's focus is to keep the electricity running and keep children fed this Christmas.
Children like Emma (pictured below) who's facing a dark, cold winter. Like the worst-off families in our communities, Emma's family can no longer afford to put food on the table. To heat their home. To put the lights on or buy essentials such as a bed and bedding for their child.
The cost-of-living crisis is difficult for us all, but even more so for families living in poverty. And for many thousands more now pushed into poverty – they could lose everything….
Since 2020, Aberlour has given £2.3 million to families in dire need across Scotland, providing much needed relief. But right now, demand is so high that our fund is running out of money, when it's needed most.
Could your gift this Christmas be to help turn the lights back on for Scotland's poorest families? Or could you help to ensure that children across the country have access to everyday essentials like food, a warm place to sleep and clothes that fit?
If you can, please donate today at Aberlour's website. Every penny you give goes directly and quickly to children in desperate need this winter.
Children 1st
Times are tough, but Children 1st is here to help. Children and families across Scotland are facing a cost-of-living crisis. A staggering 1 in 4 children are already living in poverty. That's 260,000 children facing a cold and anxious winter where things will get worse before they get better.
Give a gift today and you will be giving so much more than a donation – you will give children and families a brighter, hopeful and more secure future. Your donation is more than a donation to a helpline. Your donation helps families who have reached crisis point get the support and advice that they need. It gives families hope. It helps families build strong and loving relationships.
Your donation is more than a donation to a crisis grant. Your donation provides families with advice to manage their finances for the long term. It gives families the emotional and practical support they need to deal with the challenges that money worries cause.
Your donation is more than a donation to a foodbank. Your donation gives families the opportunity to learn to cook healthy, balanced meals for their children. It brings people together, reducing social isolation and improving mental health. It provides practical and emotional support to families overwhelmed by the cost-of-living crisis.
Donate today to Children 1st and give more than a donation.
Scottish International Education Trust
For over fifty years, the Scottish International Education Trust has been giving financial support to Scots who display exceptional ability and the potential to fulfil their promise. The Trust was established in 1971 by Sir Sean Connery and Sir Jackie Stewart.
Sir Sean donated the whole of his fee for the James Bond film, Diamonds are Forever, to provide a sustainable basis for the Trust to help generations of promising Scots over the coming decades. Thousands of Scots have since been given financial help, recognising that there are times when an apparently modest sum can make a significant difference as individuals face obstacles in achieving their goals.
Sir Sean recognised the value of education in allowing Scots to fulfil their potential. He was once asked if his biggest break in life had been being cast as James Bond.  He said no, it was being taught to read at the age of five.
His passion for the work of the Trust was long-lasting and his legacy continues to be reflected in the Trust's mission statement, "Supporting Excellence in Need".
Amid all the current financial uncertainty there has never been a better time to add your support to the Trust.
PADS
PADS, the Perthshire Abandoned Dogs Society, will very likely have a busy winter ahead. The animal shelter is caring for a growing number of unwanted pets due to both the Covid 'lockdown puppy' craze and the current cost of living crisis. However, the charity already has a highly efficient fast track system to match potential adopters to the ideal dogs for them.
An adoption form available to download from the charity website gives PADS staff all the details they need to match human to dog before the pair are introduced by appointment at the kennels.  This means less time in the kennels for the dogs and very few animals returned to PADS.
Kennel manager, Louise Perrett says, "This method, which was devised during Covid, is proving very successful indeed."
Many dogs, however, have to stay longer with the charity before rehoming. These dogs have been traumatised by abuse or neglect and need much love, care and time to recover. They are often so scared of the world it can take days and often weeks for them to venture out of their kennels.
To help with their rehabilitation, PADS is soon to complete a 'therapy garden', a quiet place where they can potter, socialise, make new pals and get ready for the good, loving homes they deserve. Visit PADS website to learn more.
Accord Hospice
Get in the festive mood by being part of The 12 Miles of Christmas for ACCORD Hospice! You have until Christmas Day to complete your 12 miles in any number of festive ways to support the patients and families in our care.
Don't worry – there's no need to get the running gear out. You can get The 12 Miles of Christmas done by chucking on a Christmas jumper, getting out for a walk, delivering cards, or even shopping for last-minute presents. Sign up and we'll send you lots of ideas on how you can get your miles done, in as Christmassy a way as possible!
It's the excuse for you to have a bit of fun in the lead up to Christmas Day and raise money over 1200 patients and their families in our care at the end of life.
Are you ready to raise some money? Donate now on Accord Hospice's website.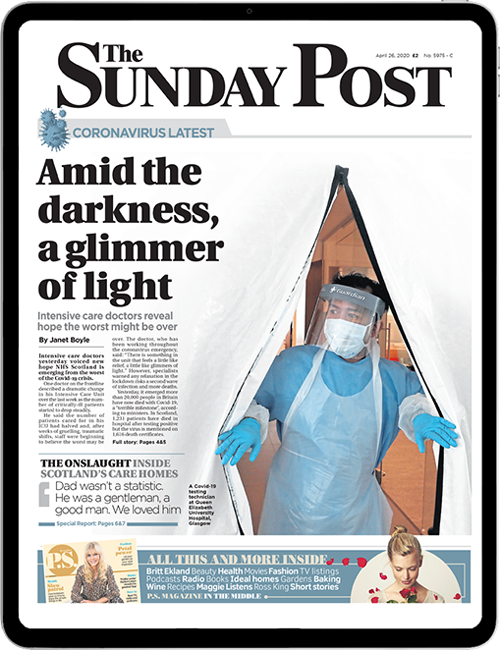 Enjoy the convenience of having The Sunday Post delivered as a digital ePaper straight to your smartphone, tablet or computer.
Subscribe for only £5.49 a month and enjoy all the benefits of the printed paper as a digital replica.
Subscribe