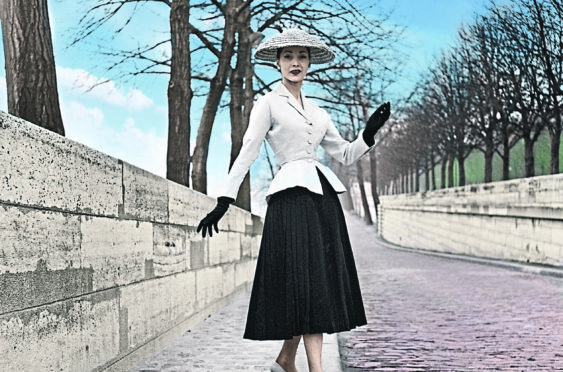 It was a chance remark by a curator at the Christian Dior archives in Paris that set Justine Picardie on a 10-year quest to uncover the life of the enigmatic woman who inspired the post-war perfume Miss Dior that is today a global phenomenon.
And the epic mission that would unveil Catherine Dior – Christian's adored younger sister – would take her full circle from her then home in the foothills of the Scottish Highlands across France and to Nazi prisoner-of-war camps.
The former editor of Harper's Bazaar had just published a weighty biography of Coco Chanel and intended her next subject to be Christian – who, like her, shares a passion for Scotland. But, so captivated was she by the "ghost" of his little-known sister, she went on to uncover Catherine's life during the Second World War as a member of the French Resistance: tortured by the Gestapo and subjected to the atrocities of Nazi concentration camps, she courageously refused to betray her comrades.
Now her book, Miss Dior: A Story of Courage And Couture, reveals Catherine's remarkable life, while at the same time rewriting history.
The author, who with her husband Philip Astor shared the retreat of Tillypronie Estate in Aboyne, Aberdeenshire, until 2016, told The Sunday Post: "It has all been incredibly memorable and moving because the story of Miss Dior is the story of Catherine, but it is also the story of a fantasy woman; the idealised woman.
"Christian creates this vision of Miss Dior in the terrible aftermath of the Second World War. Miss Dior is a real woman, his beloved younger sister who was in the French Resistance. But she is also the perfume, the dress, the post-war dream of beauty and hope.
"I also used this book to tell the stories of other women whose voices have been silenced; the women who were in the French Resistance with Catherine, some of whom didn't survive the concentration camps and others who returned to France where nobody wanted to hear their stories. So it is the story of many different women, but also of a very powerful relationship between a brother and a sister."
Remembering the moment it all began, she revealed: "I didn't know anything of the life of Catherine – very few people did.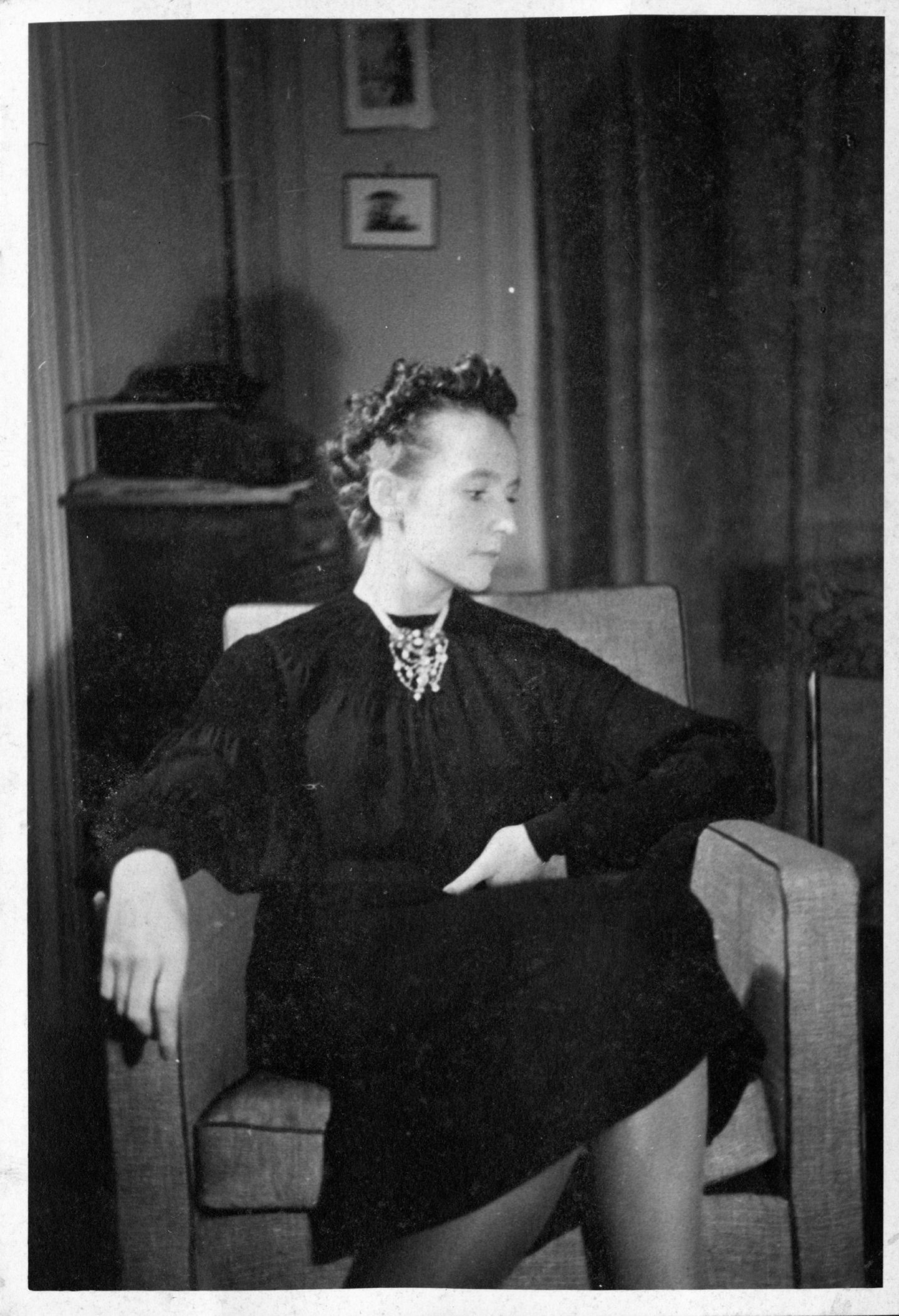 "When my Chanel book came out I had the opportunity to look in the Dior archives in Paris but there was no word of Catherine.
"Then one of the archivists mentioned her to me. She was dead but he had known her.
"All I was told was Christian Dior had a sister in the French Resistance who was the inspiration for his perfume Miss Dior but that was enough to hook me.
"In the end I had to go to the archives of Ravensbruck concentration camp in Germany, where she was deported to, and then follow the trail of the sub camps she was sent to."
Picardie, who began her career as an investigative journalist, followed the clues. "It felt as if the doors opened at the right places and I feel somebody was pointing me in the right direction," she said. "Who knows if it was Catherine?
"I was able to write in Christian and Catherine's childhood home in Granville in Normandy. I stayed in their own (family) farmhouse – Les Naÿssès in the hills of Provence – where they had grown vegetables and planted roses. It is where Catherine continued to live, tending her rose fields up to the month before she died, aged 90.
"I found the flat in Paris where she and Christian lived together in the 1930s and during the war. And I was able to stay in Catherine's bedroom at the La Colle Noir, her brother's house" – the Provencal chateau where the designer spent his final years until his death in 1957, aged 52.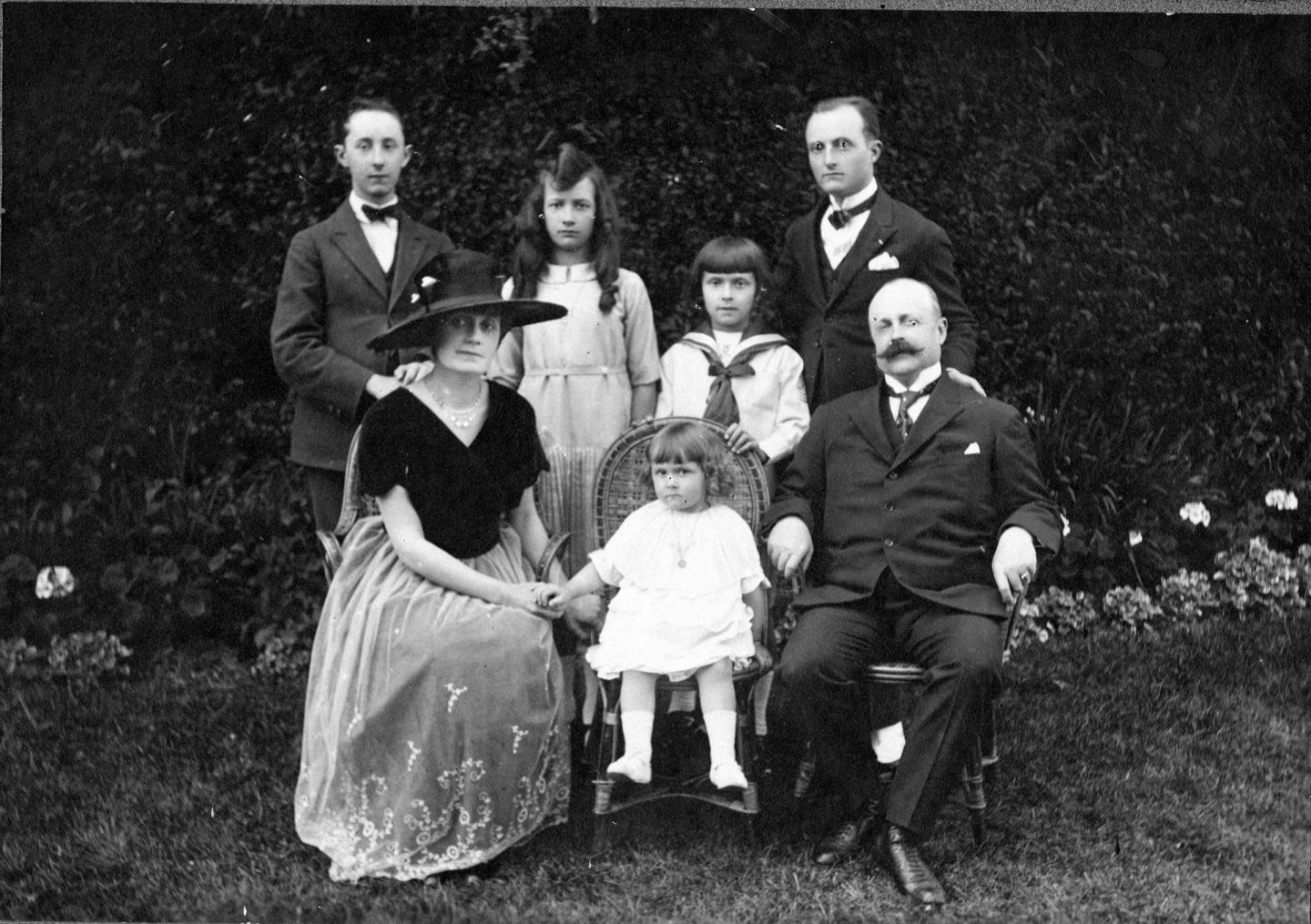 "The writer Margaret Atwood said, 'All writing is negotiating with the dead,' which rings true to me. My first book – If The Spirit Moves You – was written after the death of my sister Ruth, a journalist who died of breast cancer at the age of 33. It's about the link between the people we love and how, after we die, that loves stays with you.
"My own strong relationship with my sister is integral to me being able to write this book (Miss Dior) because I know the power of that sisterly relationship. The women in the French Resistance were sisters in spirit and the survivors of Ravensbruck could only do so because of that female solidarity and support.
"The Nazis kept very detailed records, so I could find a list of names of everybody who had been in Ravensbruck at the same time as Catherine and the names of people who had been deported from Paris at the same time as her."
Before that terrifying train journey in a cattle wagon, Catherine was tortured by the Gestapo. "There was a war crimes investigation into the Gestapo unit in Paris who had captured Catherine and tortured her and others in the French Resistance," said Picardie.
"I was able to go to the investigation notes – 16,000 documents that hadn't been looked at since the trial in 1952. They were in no order, so I went through all of them. I had to, to find Catherine's statements."
She also interviewed survivors from the concentration camps who knew Catherine, along with some of her relatives. "One of the few remaining survivors had been 14 and was Jewish," she revealed.
"She was deported with her younger sister. Their whole family perished in Belsen and Auschwitz. They were moved to another labour camp where she met Catherine."
Picardie discovered that, when Catherine arrived at Ravensbruck, there were 40,000 female prisoners crammed into rat-infested accommodation designed for 3,000. But fed only thin soup and forced to shovel wet sand from dawn, she maintained her dignity.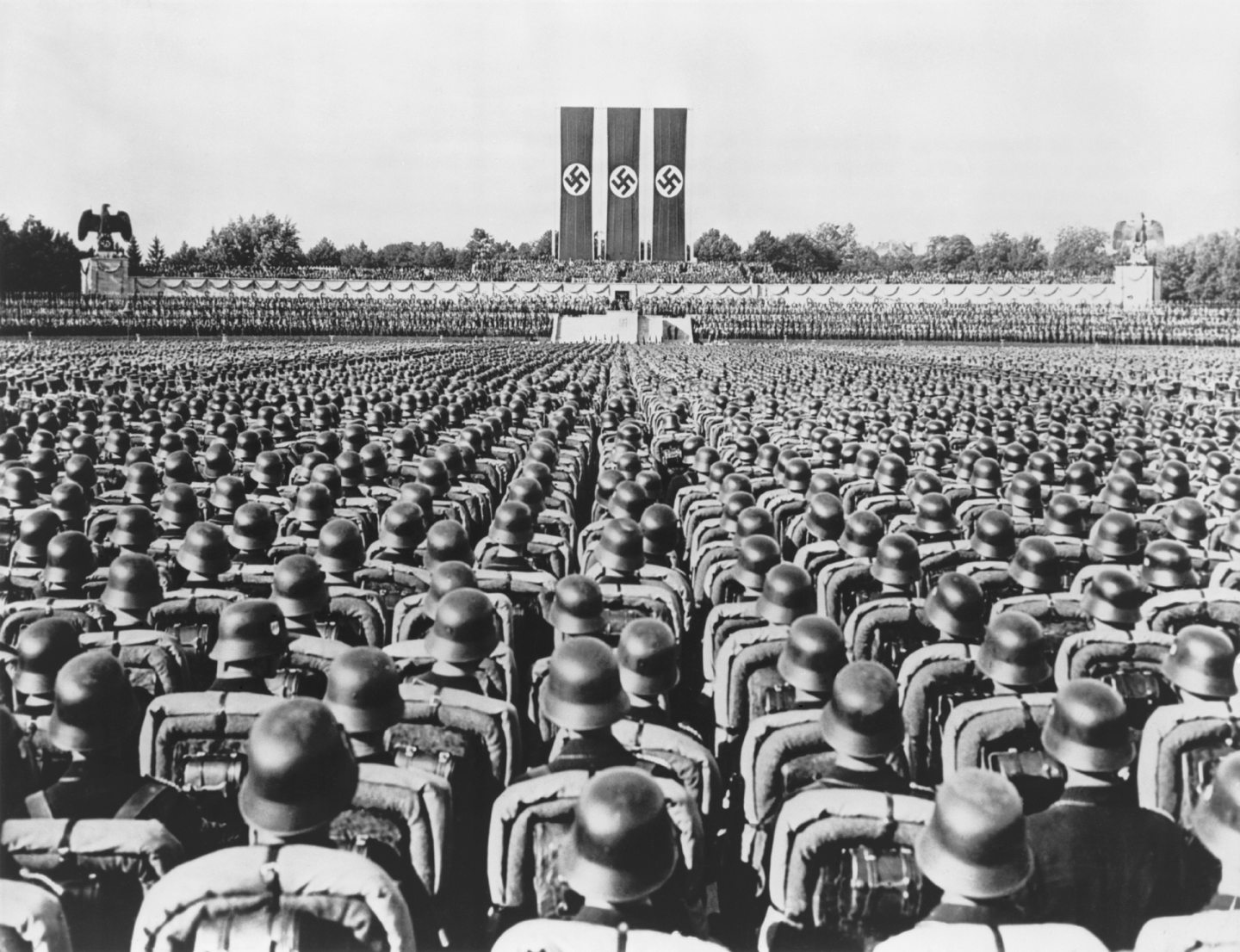 Catherine's godson, Nicolas Crespelle, told the writer: "She would never fall to the ground to pick up a piece of food an SS guard had thrown there. She said if you did that, then your life was over."
Miss Dior died in June 2008 aged 90, a month after her last rose harvest.
The timing is not lost on Picardie, who could have interviewed her in her lifetime. But the writer is philosophical. "I believe in fate, instincts and intuition, and I think maybe if I was meant to meet her our paths would have crossed," she said.
As Catherine was her brother's muse, so was Scotland.
Picardie said: "Christian Dior loved Scotland. He was very inspired by it. He did an incredible show at Gleneagles in the 1950s.
"There is a spiritual connection between Dior and Scotland and between me, and Scotland. It comes full circle."
Despite no longer owning Tillypronie, Picardie said: "I will always love Scotland. We still have family there.
"When I was researching this book, I did a talk at the Fife Arms in Braemar and I organised a Fashion Weekend there in 2019.
"They asked me to go back last year but that had to be postponed because of the pandemic. I hope to be back soon. It is the most astonishingly beautiful landscape. It makes you glad to be alive."
---
Miss Dior: A Story of Courage and Couture by Justine Picardie is published by Faber & Faber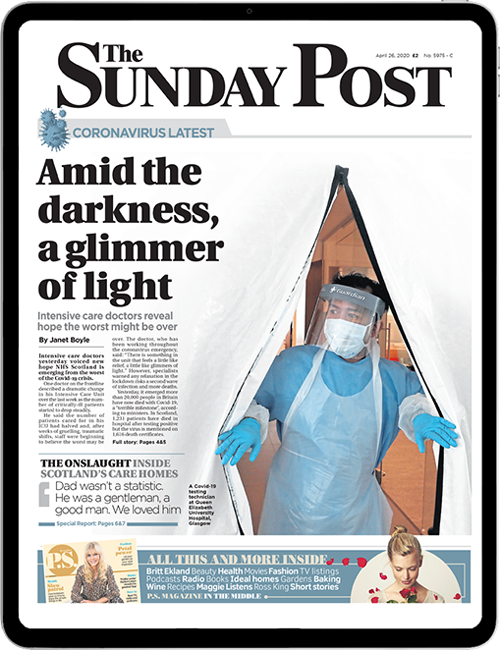 Enjoy the convenience of having The Sunday Post delivered as a digital ePaper straight to your smartphone, tablet or computer.
Subscribe for only £5.49 a month and enjoy all the benefits of the printed paper as a digital replica.
Subscribe