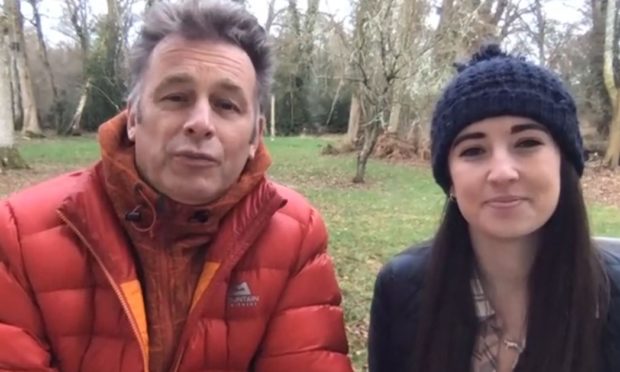 The naturalist and TV presenter, 60, on his latest wildlife show, sharing the spotlight with his step daughter and why he won't give up on his activism. 
You are voicing National Geographic Big Cat Week shows, why do you think wildlife shows are so important?
I think wildlife programmes have a much stronger conservation message now than they used to have.
My latest show for Nat Geo (channel) have got their initiative which runs in parallel with this, which is about proactively conserving and researching the animals, and that's coming to the fore.
And obviously, I'm very pleased to see that. I'd like to see it go even further, frankly, because many of these species, well all of the cat species that we look at, even leopards now, are in trouble in some parts.
What can people do to make a difference to conservation?
My life now is a constant audit, constantly looking at what I do, how I do it, and thinking about how I can do it in a more, not just sustainable way, but regenerative way.
I think we have to constantly ask ourselves, what do we do? How do we travel? What do we eat? What do we buy outside of food? All of these things. And obviously there are a plethora of ways that we can have a less damaging impact on the planet and its wildlife.
You have been targeted because of your campaigning, do you struggle being in the public eye?
When I'm campaigning on these issues, essentially what I'm doing is I'm asking people to change their minds more quickly than they're comfortable with, and a percentage of them… some of them will think, "He's got a point, I'll have a think about that".
Others will think "Well, that's not for me, I'm going to carry on eating meat" or whatever it happens to be, and then others are going to say, "actually, this bloke is a troublemaker, we've got to push back".
And their way of pushing back isn't imaginative and it isn't creative, and it isn't going to resolve the situation with any sort of positive outlook because it's not about compromise or dialogue, it's about terrorism and bullying. So I see it as part of a process.
Your stepdaughter Meghan has joined your shows, did you worry about putting her in the spotlight?
She's a lot younger, she's 26, but we are of the same mindset. We are equally supportive of each other's predicament, and the predicament is that we have no choice; we've got to try and change things, because that's what we're here for.
We've evolved into having a mission. So she is as determined, probably even more sort of outwardly robust, and our mantra is really simple: any damage that they try to do to us, we will push back 10 times harder.
National Geographic's annual Big Cat Week stars on WILD tomorrow with Russia's Wild Tiger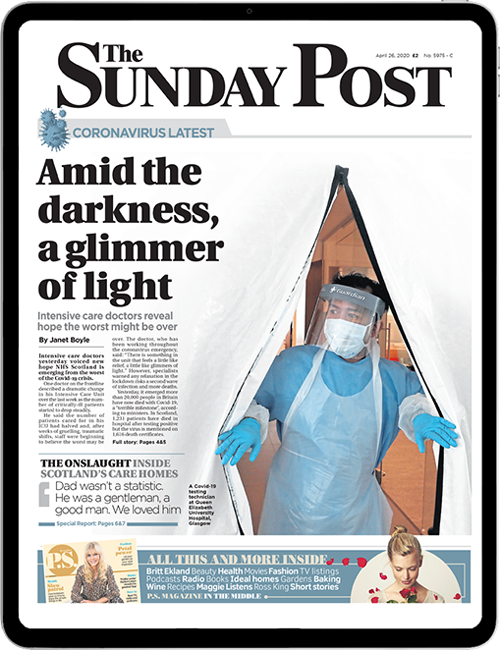 Enjoy the convenience of having The Sunday Post delivered as a digital ePaper straight to your smartphone, tablet or computer.
Subscribe for only £5.49 a month and enjoy all the benefits of the printed paper as a digital replica.
Subscribe