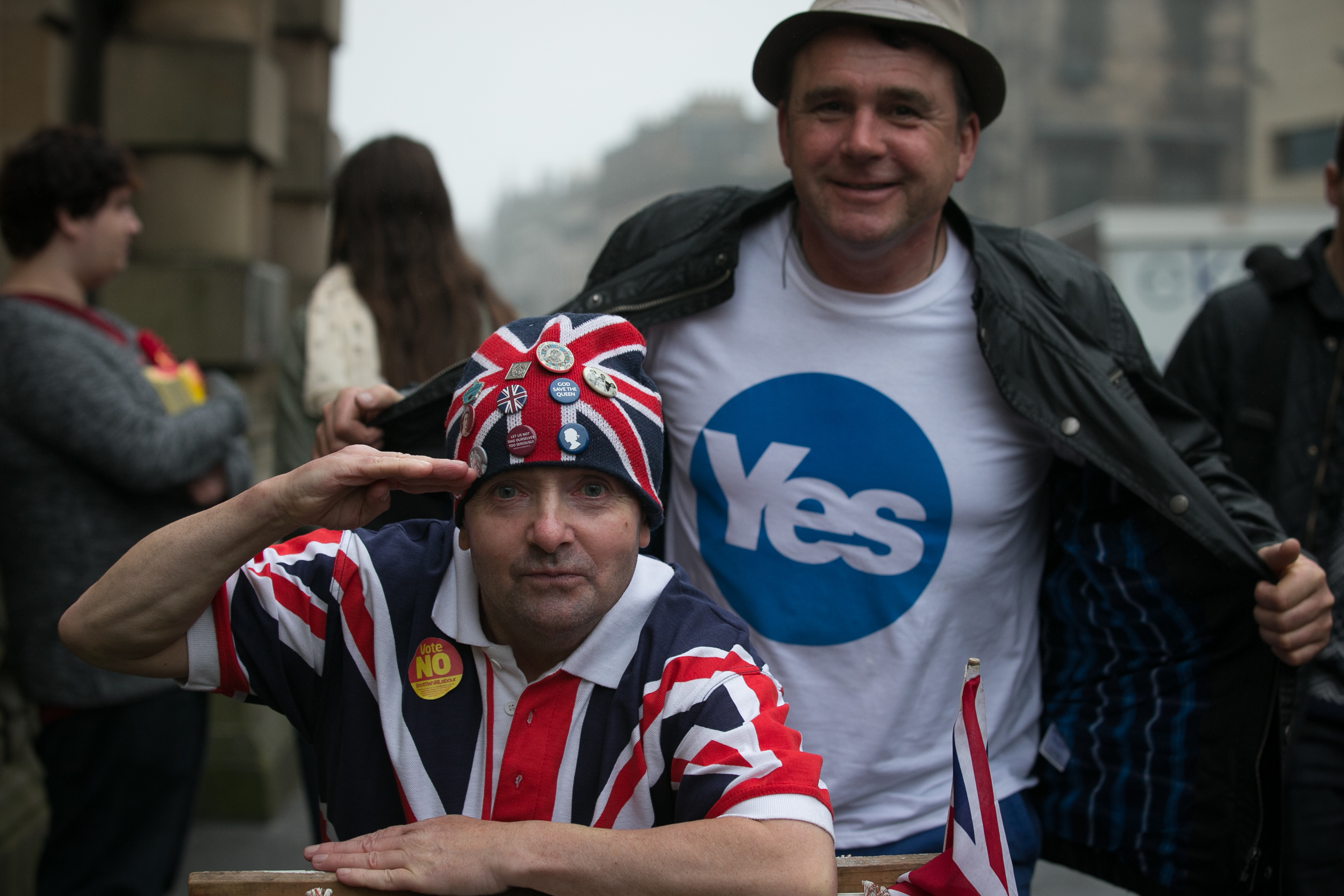 IT seems uncontroversial to say that, four years on, the wounds of the 2014 independence referendum have not healed.
The arguments, so fiercely had at the time over economics, foreign policy, welfare, immigration, the legitimacy of Westminster etc, continue to rage. Brexit, despite Scotland voting to remain in the EU, has only thrown fuel on the fire. We now find ourselves debating the need for, and timing of, a second indyref.
Scottish social media remains an arena largely for the passionately committed and the thick-skinned. Abuse is flung, aspersions are cast, trust is in short supply. The SNP government and the Conservative opposition still regularly accuse one another of "betraying Scotland," whatever that means. No, the wounds haven't healed.
As a journalist and commentator, I've long found the relentless focus of the political class on constitutional matters both wearying and limiting. I believe the first 20 years of devolution have in large part been a missed opportunity. Rather than forensically focusing on what some of us might regard as the real priorities, such as schools, hospitals and jobs, the parties have too often been angling to advance one constitutional agenda at the expense of another. It's not good enough.
For all that, in the past few years there have been some signs of hope. Nicola Sturgeon might be pushing for that second referendum, but she also engages enthusiastically with public policy. From the advent of the Baby Box for new parents to the creation of a Scottish Investment Bank, which will support innovation and growth areas in the economy, her administration is getting its hands dirty. Its decision to use the income tax powers recently handed to Holyrood opens up another fertile area for discussion.
Ruth Davidson's Conservatives have had tremendous electoral success from a low base, but know they need to develop a policy agenda that goes beyond being the party of "No", especially if they are to challenge for Bute House in the 2021 election. Labour, under the leadership of Richard Leonard, has shifted sharply to the left and is experimenting with a radical tax-and-spend approach.
There is therefore a lot to play for, and additionally we have entered a rare three-year period without (hopefully) an election or referendum to distract us from focusing on the nuts and bolts of public policy. With this in mind I recently started a new job as director of the independent think tank Reform Scotland. As it celebrates its 10th birthday, Reform Scotland can boast of already having made an important contribution to our politics.
Among other things, it has led debates on the need for Holyrood to have greater financial responsibility, on school and prison reform, and on basic income.
I want to build on this, and to focus our new work on areas that are central to making Scotland a success story over the next decade and beyond.
This will include our response to the opportunities as well as the challenges of Brexit; balancing immigration and an ageing population; how to fund and direct the NHS effectively amid rapidly changing demographics, the advent of expensive new medicines and increasingly pushy patients; the potential for innovation and diversity to energise our schools and so improve the prospects of underprivileged children; and our economic future as the world is transformed by technology, AI, and the rise of new powerhouse states.
I believe the old divisions between left and right are a lazy and convenient way of avoiding hard thought, and that there are good ideas to be found across the political spectrum – for example, the Scottish Investment Bank created by the supposedly left-of-centre SNP isn't much different in concept from the Green Investment Bank set up by David Cameron's Tories.
Most rational people, regardless of their political affiliation, accept today that there is a need for greater state involvement in monitoring and managing the financial sector, that inequality in society has grown too large, and that the link between performance and reward at the top of the economic tree seems to have come loose.
But they also understand that wealth is created through successful private enterprise, and that our public services are funded by the taxes levied on that wealth.
As we address the tough challenges facing us in the 21st Century, we should grow up a bit. That will require change. Our politics is overly and unnecessarily confrontational. Small divisions between the parties are made to look enormous. Reasonable differences of opinion are cast as choices between good and evil. Your opponent is rarely given the benefit of the doubt.
We are a small nation still smarting from the battles and incivilities of 2014. We are too small for that situation to endure indefinitely.
There is so much that unites us, and Scotland will only thrive in this complex new world if we can find ways to work constructively together for the greater good. It's my intention that Reform Scotland will do its bit.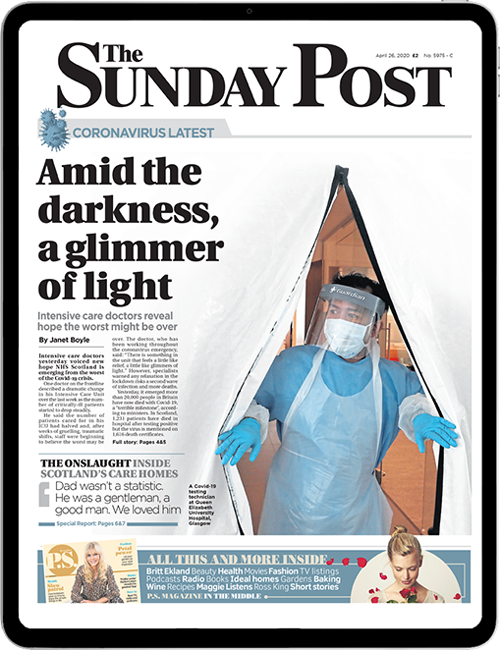 Enjoy the convenience of having The Sunday Post delivered as a digital ePaper straight to your smartphone, tablet or computer.
Subscribe for only £5.49 a month and enjoy all the benefits of the printed paper as a digital replica.
Subscribe