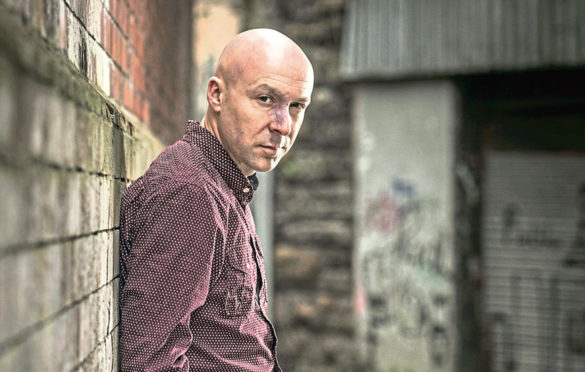 Chris Brookmyre has been delivering a book every nine months for almost as long as he can remember.
The Cut – just released – is the 2020 CWA Dagger winner's 26th novel. He had just over half of it written when Covid-19 and the first lockdown struck.
Together with the latest Ambrose Parry offering (A Corruption Of Blood out later this year and written with his doctor-turned-author wife, Marisa Haetzman) he says writing was the antidote the couple needed to get them through the sadness, frustration and anger they felt around Covid-19 and Brexit.
He says: "Marisa and I lost ourselves in our writing so we didn't have to think about how badly everything has been handled. Throughout the pandemic she has been very astute. She would always predict what was about to happen, so we took action ahead of the government. She is glad to no longer be working in the NHS, but she has survivor's guilt for starting a different career."
The product of Chris' efforts, The Cut, is a riveting, original thriller that also tackles preconceptions about age, class and ability.
It features Millie Spark, a special effects make-up artist, who wakes to find her lover dead in her bed. Fast forward 25 years and the now 71-year-old has served a murder sentence, and is free in a world she's about to give up on – until she meets teenage film student, Jerry. The duo soon discover things about the murder someone doesn't want them to know.
The author explains: "I wanted The Cut to be a story about someone who has had so much taken away from her but realises it is not about what you have lost, not about what is behind you, but about the life you still have in front of you.
"Millie is learning to let go of the injustices of the past because if she focuses on them they will crush her. She has to look to the future as, in a sense, the best revenge is living well. So that has had to be my attitude to Brexit. I do think a terrible fraud was perpetrated, but rather than dwell on my anger, part of the exercise of writing the book was to make myself realise that it is all about being as positive as you can be."
And getting into the mindset of a septuagenarian and an 18-year-old wasn't as tough as it may seem. "As a writer, you are always trying to imagine what the world looks like from someone else's point of view," he says. "I seldom do a lot of physical description of my characters, my job is to tell you what the world looks like from inside their head.
"Thinking about the perspective of Millie as an older woman was less of a challenge than thinking about her perspective as someone who has spent 25 years in prison. I did a lot of research into the long-term psychological effects of incarceration.
"It was easier to write from the point of view of Jerry, as my son Jack is 21. I started the book when he was 19. My concept for Jerry was imposter syndrome. I wanted to show someone from a very working-class background self-sabotaging university because he feels he doesn't belong. When he meets Millie, who he perceives as posh, he learns that she too felt like an imposter when she was in her industry. I think most of us do. It took me years to think I wasn't going to get a tap on the shoulder as a novelist and be told I wasn't supposed to be here."
---
Christopher Brookmyre – The Cut, Little, Brown, £18.99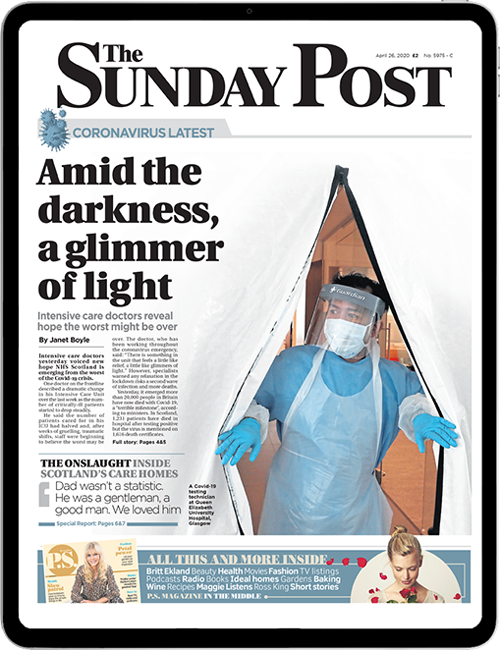 Enjoy the convenience of having The Sunday Post delivered as a digital ePaper straight to your smartphone, tablet or computer.
Subscribe for only £5.49 a month and enjoy all the benefits of the printed paper as a digital replica.
Subscribe