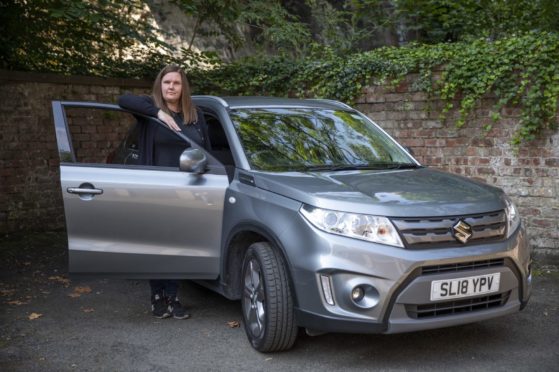 Carol King has been driven around the bend by a dispute with a car dealership over a damaged windscreen.
In May, the mother of two paid around £10,000 for a used Suzuki Vitara from Flear & Thomson in Dunfermline.
She needed a reliable vehicle to drive her two young daughters around in. However, Carol, from Edinburgh, said that when she got the car home she noticed a chip on the windscreen that she hadn't spotted at the showroom because it was on the passenger's side.
"I was told to bring the car back, which I did," said Carol, 45. "But I was then told that the damage must have been done after I had driven it away.
"But I had the car less than 24 hours and would have heard a stone hitting the windscreen."
Carol then remembered she had taken photographs of the Vitara on the forecourt before she bought it – and when she zoomed in on the pictures, she said the chip was visible.
However, when she pointed this out to the dealership and forwarded on the photos, the company emailed her to say that the mark on the windscreen looked different to the one staff saw when she had brought the car back.
Flear & Thomson said staff put the car through an MOT the day before she collected it and there was no mention of any windscreen damage.
"I was told to make a claim on my insurance," said Carol.
Windscreen repair
Carol then took the car to Halfords to have the windscreen fixed, thinking it would only cost about £40, but was told it couldn't be repaired.
"I was advised that someone had tried a repair already using resin so it couldn't be done again. I was told the car may not pass an MOT as a result," she said. Carol then had another MOT carried out at a different garage and although the car passed this, an advisory was put on the vehicle to have the windscreen fixed.
Flear & Thomson emailed Carol again to say that she had been happy with the car before she drove it away and that there was no advisory on the MOT that they had organised.
The firm insisted that it had done nothing wrong, and the damage must have happened after the purchase had been made.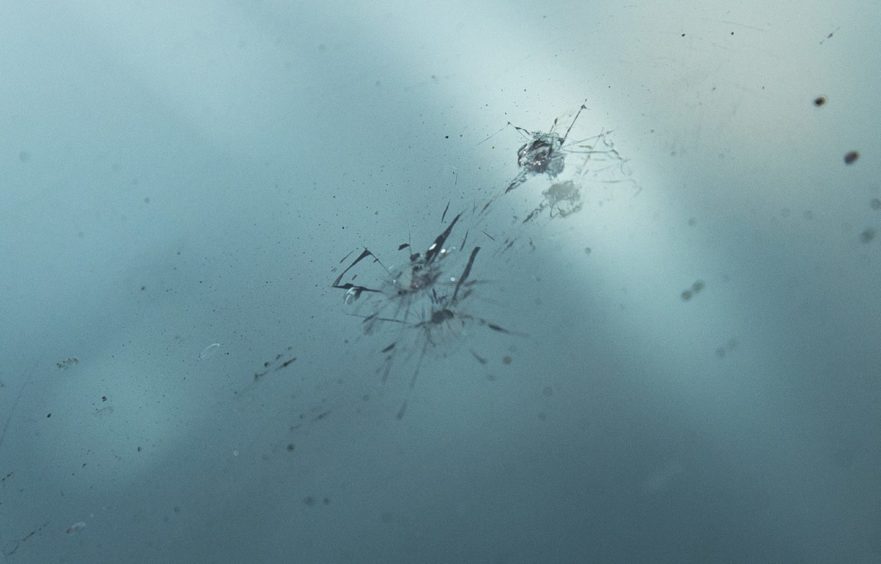 However, as a gesture of goodwill, the company offered to pay half of her £75 insurance excess to have it fixed or replaced.
"I wasn't happy with this," said Carol.
"As far as I was concerned, I had given them photographic proof that the windscreen was damaged before I took the car away."
Carol said Flear & Thomson then stopped replying to her emails.
"I didn't know what to do," she said.
"I didn't want to claim on my insurance because it would affect my no-claims bonus.
"It will cost about £410 for a like-for-like windscreen for the Vitara, and I just can't afford it."
Raw Deal steps in
Carol turned to Raw Deal for advice but the firm did not answer our emails and, when contacted by phone, refused to comment.
Carol has now started a simple procedure against the company via Dunfermline Sheriff Court to try to claim the full cost of a new windscreen.
A simple procedure is a court process designed to provide a speedy, inexpensive and informal way to resolve disputes involving amounts of up to £5,000.
A claim is made in the sheriff court. The final decision in a claim is made by a sheriff or a summary sheriff.
You do not need to use a solicitor but you can if you wish.
"There is no way I am going to allow myself to be fobbed off when I believe I am in the right," said Carol.
"I intend to take this all the way."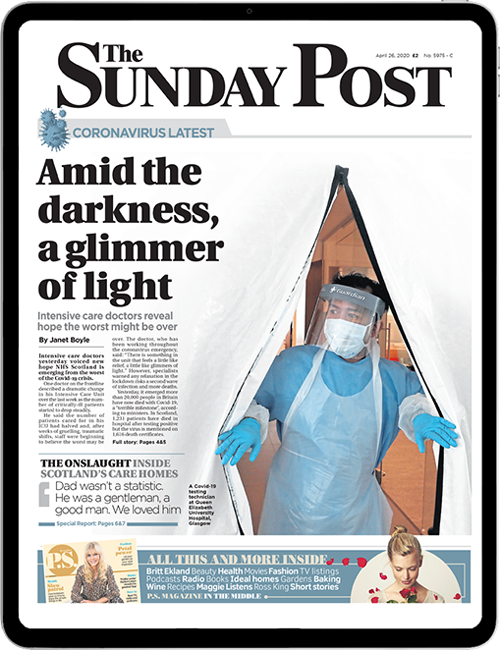 Enjoy the convenience of having The Sunday Post delivered as a digital ePaper straight to your smartphone, tablet or computer.
Subscribe for only £5.49 a month and enjoy all the benefits of the printed paper as a digital replica.
Subscribe