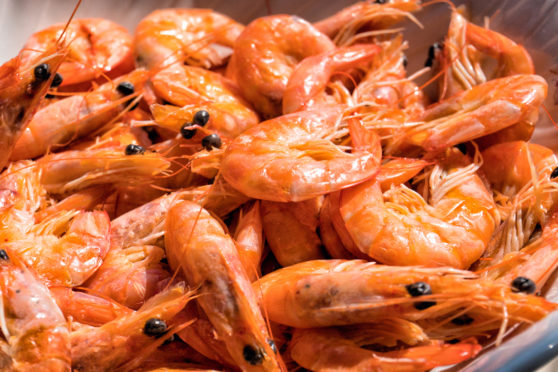 A new deal to allow the export of live langoustines to China is expected to bring a multi-million-pound boost to Scotland's fishing industry.
The move, announced by UK International Trade Secretary Liam Fox, means Britain will become one of only two countries allowed to export the product to China.
The Scottish and Northern Ireland fishing sectors could receive a £5.3 million export boost per year as a result of the deal.
Exports of frozen langoustines are already in place.
The move was welcomed by former fisherman Jimmy Buchan, chief executive of the Scottish Seafood Association, who is also known as the star of BBC series Trawlermen.
He said: "This is really good news to hear a new emerging market is on the cards.
"It is great for the fishermen, but also for everyone involved in the supply chain.
"The Scottish Government is aiming to have a £30 billion food and drink economy by 2030, which means we have nearly got to double in value what we are doing.
"So opportunities like this fit perfectly."
Mr Fox said the deal was a "key milestone" for the sector and shows a "clear demand for the world-class quality of British seafood".
He said: "With the UK's total exports of langoustines valued at more than £100m, gaining access to the Chinese market for our shellfish industry, our sixth-largest overall export market, is a significant win for the UK."