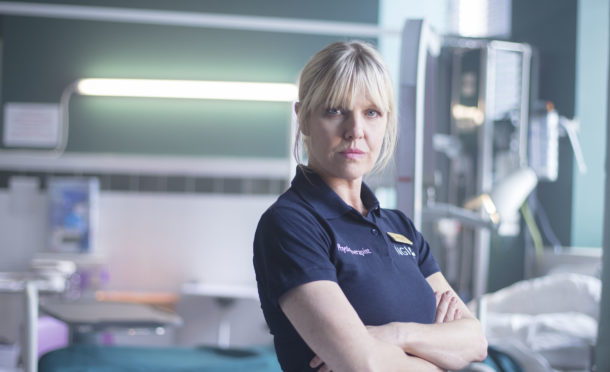 The first series of Trust Me had the chilling premise of deadly secrets in a Scots hospital and Ashley Jensen got the chills for real making the second.
The BBC1 drama, which starts this week, was filmed in Glasgow and Ashley says some scenes with co-star Alfred Enoch were a real challenge.
"The scenes in the hydro pool were particularly challenging as Alfie and I were in the water for the best part of 12 hours in an old disused pool in Glasgow in November," recalls Ashley.
"It was freezing. In fact, at one point we had hot water bottles actually in the pool with us!"
The original series, written by medic Dan Sefton who also penned The Good Karma Hospital, had Jodie Whittaker as a nurse pretending to be a doctor at an Edinburgh hospital.
It's a whole new cast this time around with Ashley playing head physiotherapist Debbie and John Hannah as a doctor who is hiding his seedier, more sinister side.
Alfred is young soldier Jamie, paralysed by a spinal injury, who believes deaths on the ward are suspicious. But, unable to move, is the threat he perceives real or imagined?
Ringing the acting changes, and getting back to Scotland, was a big part of the appeal for Ashley.
"It's something a bit different for me," she explains. "I'm predominantly known for comedy so, when I saw this script, I was drawn to it as it was so different.
"As a psychological thriller it takes twists and turns and it'll hopefully keep the audience guessing right until the end.
"As well as the amazing script, the series was filmed in Glasgow and I haven't worked there for many years, so that appealed to me, too.
"It's been such a long time since I was there and a lot has changed but, at the same time, it's reassuring that some things have stayed the same."
Ashley says Debbie is a conscientious physio who really wants to make a difference, but there wasn't a lot of time to get to grips with the part.
"It was difficult to physically prepare for the role of Debbie because I was working on another job until the week before.
"Most of us have had physio, so that helped me a lot more than I thought and we also had advisers on set to answers any questions we had."
The first Trust Me, in 2017, was a real talking point and Ashley reckons this one will pull the viewers in, too.
"It's dark and ominous and has a real sense of foreboding in a very ordinary everyday setting of a hospital," she adds.
Trust Me, Tue, BBC1 9pm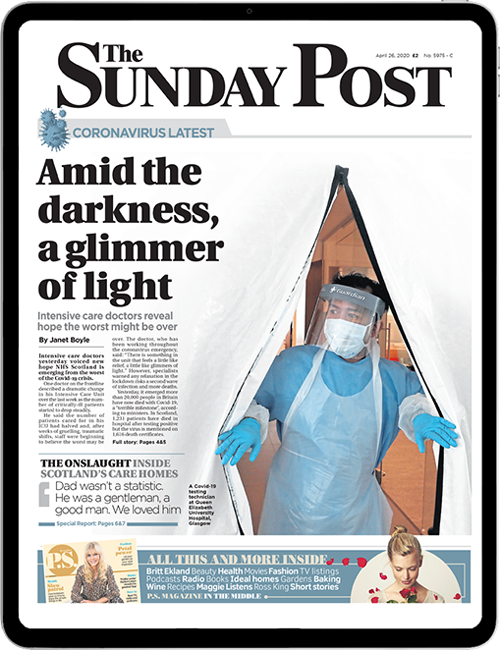 Enjoy the convenience of having The Sunday Post delivered as a digital ePaper straight to your smartphone, tablet or computer.
Subscribe for only £5.49 a month and enjoy all the benefits of the printed paper as a digital replica.
Subscribe