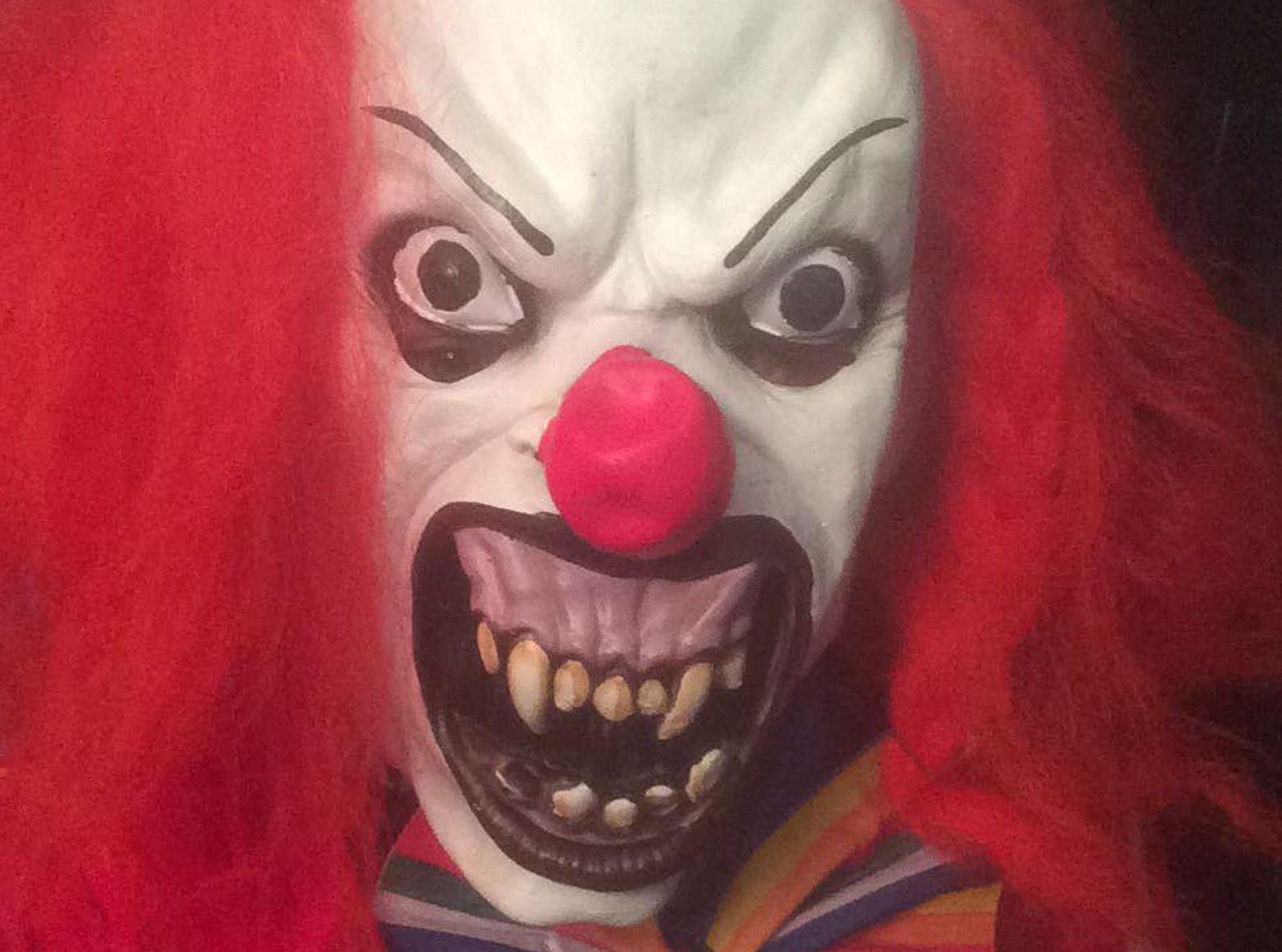 The "killer clown" craze sweeping the UK has led to a deluge of calls to Childline from youngsters left terrified by the sinister phenomenon.
In just one week the charity was contacted 120 times by children scared by people dressed up in frightening clown costumes to scare passers-by.
The bizarre fad has left police up and down the country dealing with a wave of incidents, with forces warning that jokers or criminals using the costumes to deliberately scare people will face arrest.
A quarter of the calls to Childline about clowns came from children under 11, while more than a third came from terrified youngsters between 12 and 15.
Most calls came from young people in Birmingham, Manchester and Nottingham, the charity said.
The US- born craze has seen cases of clowns chasing children with weapons such as knives or baseball bats, in some instances specifically targeting schools.
A 10-year-old-boy in Plymouth was threatened by a clown who jumped out of a bush carrying a hammer, while in Workington, Cumbria, a clown brandishing an axe chased an 11-year-old girl.
Children have also been targeted online, with a case in which a 13-year-old boy was arrested and bailed for malicious communications after a girl the same age in Kendal received Instagram messages from someone posing as a clown threatening to cut her throat and rape her.
With Hallowe'en looming, John Cameron, head of Childline, urged people dressing up to act responsibly.
He told the Press Association: "There is a worrying trend at the moment with some individuals, be they older children or adults, deliberately seeking to dress up in a way not to entertain but to behave in a very scary and threatening way.
"That's a conscious behaviour and should not be tolerated. Sometimes people don't understand the impact that can have."
Calling for parents to warn their children about the potential consequences of their actions, he said: "We need to get parents to say to older children, 'If you decide to dress up like that at Hallowe'en, remember you have a responsibility when you're running around the streets – to have fun but don't be threatening and intimidating'."
The NSPCC urged worried children to talk to parents or teachers, call police if they feel threatened in the street or contact Childline on 0800 1111 or at www.childline.org.uk.
It also advised them to block and report abusive messages from people posing as clowns on social media.
The craze is also causing consternation within the traditional clowning industry, with one clown production company cancelling an event at a children's hospital over fears they may be confused with their more sinister counterparts.
Fancy dress shops have also been asked not to sell clown costumes to anyone they think might be a prankster.
There have been serious injuries, with the Mirror reporting that kickboxer Simon Chinery, 28, had his fingers cut "to the bone" when he tried to disarm a knife-wielding clown.
Kent Police saw 59 clown-related incidents between October 7 and 10, Thames Valley Police dealt had 14 reports in 24 hours at the weekend and on Wednesday South Yorkshire Police said it had received 61 reports since September 21, including two of clowns with knives.
Armed officers from Scotland Yard's aviation unit also arrested a suspect wearing a clown mask and carrying a fake gun in Hillingdon, west London, on Tuesday, about five miles from Heathrow Airport.
---
READ MORE
Teenage thugs blind woman in laser pen attack
UK spends £460 MILLION on Halloween costumes and treats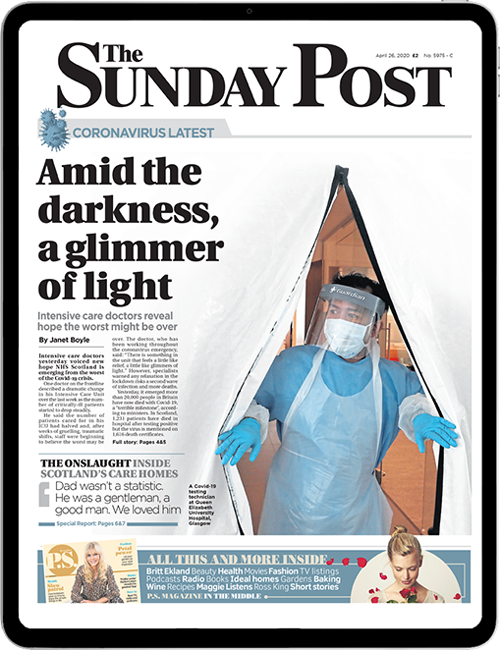 Enjoy the convenience of having The Sunday Post delivered as a digital ePaper straight to your smartphone, tablet or computer.
Subscribe for only £5.49 a month and enjoy all the benefits of the printed paper as a digital replica.
Subscribe