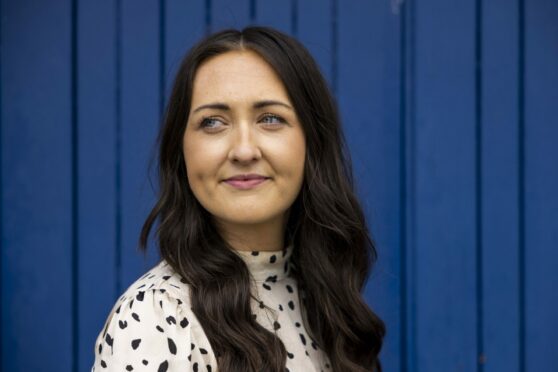 The often shattering impact of childhood trauma on adult lives is being tackled in an initiative aimed at slowing the revolving door of offending, court and prison.
Many, possibly most, repeat offenders have been shaped, according to experts, by trauma at a young age, including bereavement, homelessness, abuse and childhoods spent in care.
A 16-week ­programme will now encourage men carrying out community payback orders to better understand and explore the impact of their childhood trauma. The courses, across three council areas, will involve 24 men and be the first in Scotland.
Dr Dawn Harris, forensic psychologist and course head, said: "We are attempting to rewire brains affected by what for many were damaging early experiences in life. We want to help them understand that their symptoms – including lack of sleep, poor relationships and addiction – are caused by trauma they had when they were too young be in control of their lives. An understanding of how the body works is important to begin a healing process. This is not a soft touch, but a compassionate one for men who are stuck in their painful childhoods."
Trauma, particularly when ­suffered young and often, may influence important processes like emotional responses and decision-­making.
The courses will be run jointly by Harris and colleague Alex O'Donnell, a former social worker, through their trauma training company, Epione.
O'Donnell said experience of being a social worker in Glasgow housing estates confirmed his suspicions that having no father figure, or the loss of a father in early life, often had a long-term impact on children stretching into their adult lives.
"Girls tend to internalise grief and boys hit out and are more likely to resort to violence," he said. "When mixed with alcohol or drugs, the risk of offending is great. Childhood trauma can be anything like the loss of a father, homelessness or being taken into care. Trauma is an illness of isolation and we are keen to continue the course over Christmas where loneliness is felt most acutely by men whose early trauma has isolated them from their families."
Harris says about two-thirds of children have at least one significant trauma in their lives: "The overwhelming evidence is that most of the men going through our courts just now have had more than one. The aim is for men to control their responses and break the cycle."
Research from the Centres for Disease Control and Prevention in the USA shows on average children who experience six or more traumatic events die 19 years younger than those with happier childhoods.
Childhood trauma includes ­emotional, physical or sexual abuse or dysfunctional families. The International Society for Traumatic Stress Studies identifies early trauma as a trigger for suicide, self-harm and addiction as well as a lower immune system and more illnesses as adults.
Dr Briege Nugent, a criminologist and associate with the Scottish Centre for Crime and Justice Research, said: "The only people some children have had in their lives are those paid to look after them.
"Helping men to understand why they respond to childhood trauma will help heal and break the cycle of crime. It will give them an understanding of why they commit crime and get them to take a step back. This is the first programme of its type in Scotland, and possibly the UK.
"Men don't often talk about abuse they have experienced and it is vital to open that conversation."
---
'If we can support children early, we avoid the cycle of crime and addiction'
Holly McDonald witnessed the impact of trauma on her younger brother Cameron after the death of their grandfather.
"In the grief and upset that follows a death, he kept his feelings hidden and everyone was too upset to notice," she said.
"Losing a much-loved grandad at 14 upset him hugely and he began drinking and got caught up in addiction. He got involved in the criminal justice system and went into care at one point.
"With support he got his life back and has just completed an apprenticeship. He is desperate to start a new job but his life could have been so much different if we had recognised the effect trauma was having on him."
McDonald, from Falkirk, is using her brother's experience of trauma to help the children she teaches and it also formed her dissertation in her teaching degree course at Strathclyde University.
During her probationary teaching year she recognised young children going through trauma. "If we can spot and support children early on, we can avoid it spiralling into a cycle of crime, addiction and an early death," she added.
"I am passionate about taking this into the classroom because children deserve all the support and encouragement we can give.
"Many children internalise their feelings and struggle to cope with them because they don't want to burden their stressed parents even more. Others hide what happens in their homes through feelings of shame and embarrassment."
She says that many teachers go to great lengths to become parent figures for children struggling with chaos at home.
"There is a lot of joy in making these children feel special and included when they see others in the class with clothes and treats they rarely get."
Cameron is backing his sister's campaign: "When you lose someone close it is important to have that support because if you don't, and you are a young person, you don't know how to cope with the upset and pain.
"I really hope young people know how to access the help they need as it can prevent a lot of heartbreak. This happened to me, and does to thousands of others growing up."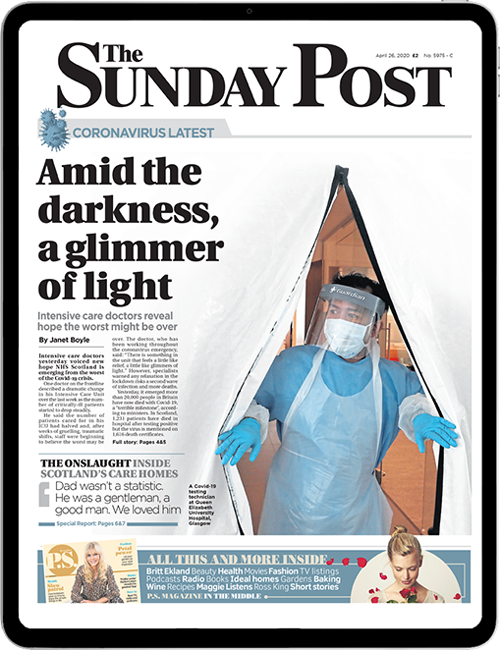 Enjoy the convenience of having The Sunday Post delivered as a digital ePaper straight to your smartphone, tablet or computer.
Subscribe for only £5.49 a month and enjoy all the benefits of the printed paper as a digital replica.
Subscribe