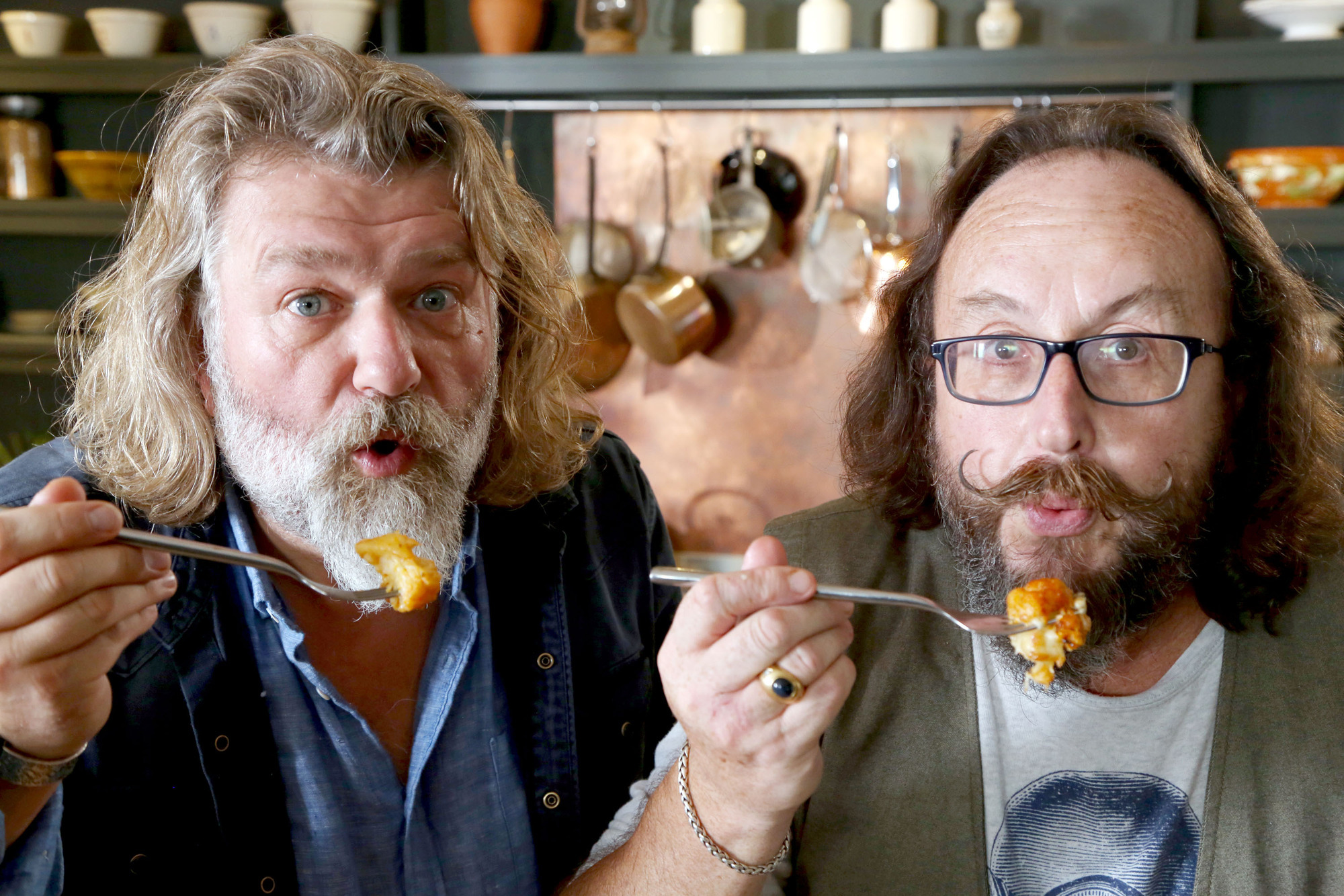 SOME of you might remember my previous incarnation as a sports writer of this parish.
But after 17 years my role changed and I no longer had to work every weekend.
This was a bit of a sea change and I must admit I was faced with quite an unexpected question — just what do people do on a Saturday evening?
There was no way I was going to fritter my new-found freedom on watching Simon Cowell berate tone-deaf teenagers.
But a solution quickly presented itself. We, as most of us, are partial to a carry-out curry of a weekend so why not make the most of my exile in the kitchen?
It was win-win as it would not only be a good use of my time but we would save money on takeaways.
So now when Saturday comes, you'll find me happily pottering about in the kitchen with a curry on the go — usually a Hairy Bikers recipe — a lager in my hand and Craig Charles' funk and soul show on the radio. Bliss.
The great thing about curries is, I could cook a different one every weekend of the year from now until doomsday and never repeat a menu.
Chicken, lamb, beef, madras, dopiaza, korma — the list is endless.
I've recently taken to knocking up a selection of pork curries as not only are they mouth-wateringly different, they're a terrific budget option as pork is so much cheaper than other meat.
And curries can suit everyone. They're the original tasty veggie food and when I'm trying to shed a bit of timber, low-calorie options abound with the Hairy Dieters' books an absolute boon.
I'm not sponsored by Dave Myers and Si King, honest, but they're obviously chaps who love their curries and write recipes that a self-taught cooking fella like myself can follow to end up with a more-than-passable lamb saag.
My favourite, since you ask.
A Ruby Murray is also the ultimate dinner party food. You can knock up a huge batch well in advance, have pakora to start and then dish up the main course with basmati rice and naan and everyone's happy.
I once made the Bikers' "chicken curry for a crowd" which is meant to feed 20, but they obviously hadn't reckoned with my son and his cousins (15-26) who ended up cleaning the pot with chapatis.
That Biblical plague of locusts had nothing on that mob.
A survey found that 60% of us have a favourite local curry house that we patronise on a weekly basis, and that fully 40% of Britons order exactly the same meal every time which is most often onion bhaji to start followed by a chicken curry and pilau rice.
Glasgow is currently the UK's "Curry Capital", having knocked Bradford off the throne it had occupied for half a dozen years in last year's National Curry Week.
But why are we a nation of curry lovers?
Some argue a taste for spicy food began when people brought back spices from the Crusades but it really began to take off in the mid-18th century when, to satisfy the cravings of colonial returnees, coffee houses began offering curries alongside their usual fare and cookery books included recipes for curries and pilaus so ladies could recreate the dishes their families had enjoyed on the sub-continent.
The first dedicated Indian restaurant, the Hindostanee Coffee House, was opened in London in 1809 and British enthusiasm for all things Indian was led by Queen Victoria, the Empress of India.
She had Indian staff who cooked Indian food every day.
At the beginning of the 20th century, a number of Indian sailors jumped ship or were dropped off at Britain's major ports.
Hailing mainly from Sylhet, now in Bangladesh, they opened cafes to cater to fellow Asians and in the 1940s, bought bombed-out chippies selling curry and rice alongside fish, pies and chips.
People loved the cheap, tasty food — so different to the rest of the post-war, rationing-dictated diet — and they stayed open late to catch the post-pub trade and that's where the much-derided ritual of the after-pub curry was born.
After 1971, there was another influx of Bangladeshis following war in their homeland, many of whom entered the catering trade.
It's now thought they own up to 75% of the "Indian" restaurants in the UK.
Speaking of which, there are estimated to be 15,000 across Britain in a £4-billion industry, while the takeaway sector alone employs more than 70,000 people.
Now you'll have to excuse me, I'm craving a lamb bhuna, a stack of parathas and a pint or three of Lal Toofan…