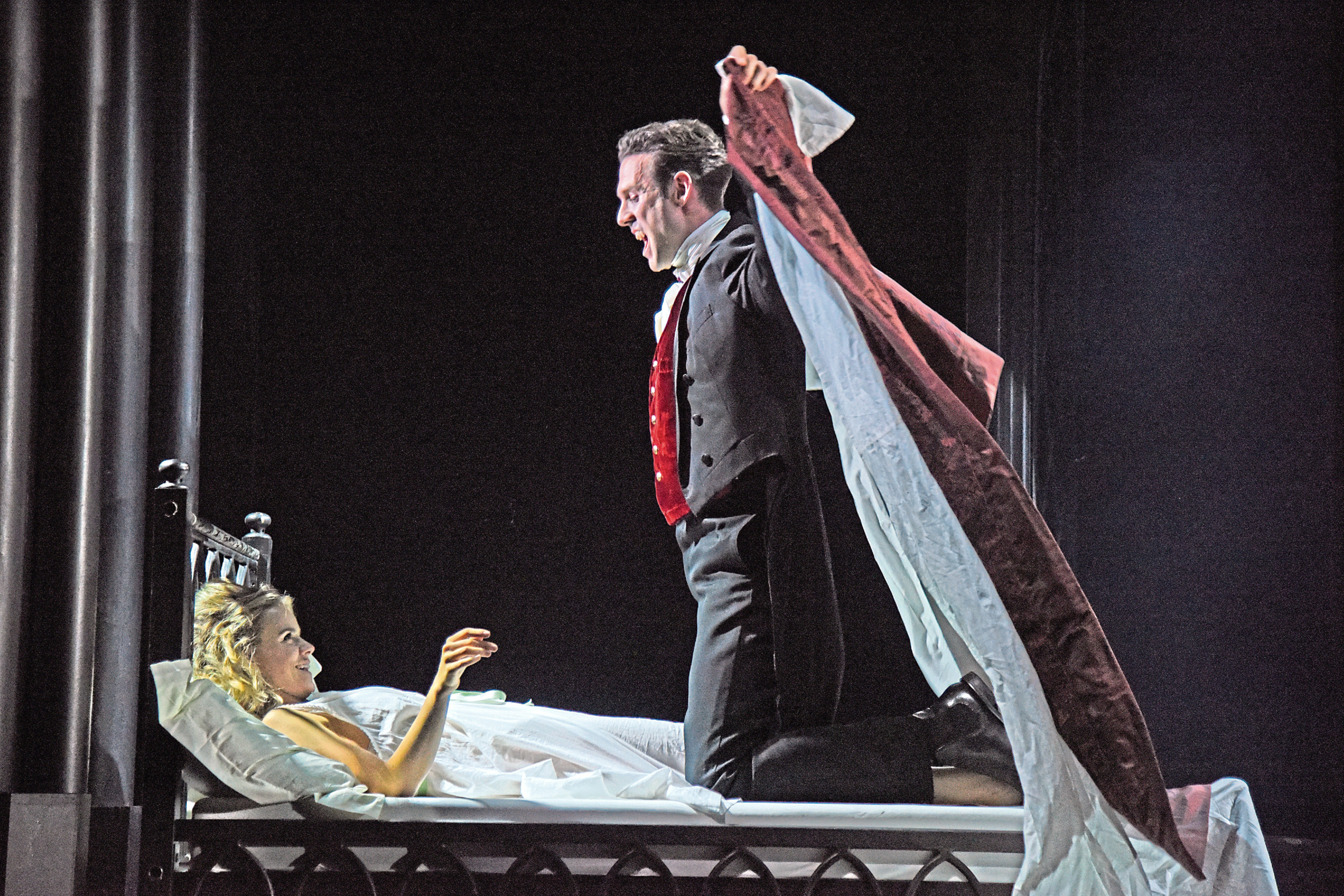 WHAT better way to spend a night during Halloween week than with the lights down, watching a live performance of arguably the most famous horror story of all time – Dracula?
Perhaps in a quirk of the schedules – or maybe thanks to fate, since Bram Stoker was said to have been inspired to write his classic vampire tale while on visits to Slains Castle in Aberdeenshire – a new touring production of the bloodthirsty tale visits Scotland this week.
Starring TV favourite Philip Bretherton as Van Helsing and Glen Fox as Dracula, early reviews state that it is BAFTA-winner and two-time member of The Royal Shakespeare Company, Cheryl Campbell, who steals the show with her vivid portrayal of the manic Lady Renfield.
And Cheryl has been counting down the days to her return to the capital, a city that holds dear memories in her career.
"I'm really looking forward to performing the show in Edinburgh at Halloween, but I was looking forward to coming back to Edinburgh regardless of the date," she said.
"I've worked in Edinburgh a few times, probably most notably when filming Chariots Of Fire."
Cheryl played Jennie Liddell, the devout sister of Eric, in the much-loved 1981 movie about the 1924 Olympic Games.
"I had a small part in Chariots, so I wasn't a part of all the boys' training – I was more on the edge of things," she continued.
"Because of that, my memories are different from theirs.
"I remember sitting atop Arthur's Seat and also of being at the Crieff Hydro, where we used to play snooker for 50p a time – and the money always seemed to run out at a pivotal moment!
"I'm really sad that we have lost Ian Charleson (who played Eric Liddell in the film) because he was lovely."
Cheryl's character for her latest working trip to Edinburgh couldn't be further removed from the role of Jennie.
"The character of Renfield is a man in the book," she said.
"It's been a tricky role, not because she is mad but because she doesn't have dialogue as such – it's rhetoric, Bram Stoker stuff, and most of it doesn't actually mean anything!
"The language isn't like anything I've done before and I've done some very different stuff. George Bernard Shaw was a mouthful!
"Bram was such an interesting man. A friend of mine feels my character is, in fact, Stoker.
"He was hospitalised for a long time and he eventually ran a theatre and got to know Henry Irving, whom he worshipped, and my character worships Dracula.
"But I'm too old for Dracula – he needs young blood.
"The basis of the story is erotic, and that's not something Victorian women were able to even talk about, far less indulge in. It was new and daring, heavily disguised by this extraordinary story he told."
The racy stage production is for audiences aged 12 years and over, and also features illusions to ramp up the mystique of The Count.
"I had only worked with an illusionist once before and that was a long time ago, with Uri Geller doing his spoon-bending trick, but there are a lot of illusions in this show.
"The man behind them is Ben Hart, who worked with Penn And Teller in America and goes around designing special effects for all sorts of productions."
Cheryl, 69, made an early name for herself in TV and film.
She starred opposite Bob Hoskins in the 1978 BBC drama Pennies From Heaven, picking up a BAFTA nomination for her performance as Eileen Everson. And she won the Best Actress award the next year for both her starring role as Vera Brittain in Testament Of Youth and as Madeleine Cranmere in Malice Aforethought.
Her film parts around that time included McVicar, Hawk The Slayer, Greystoke: The Legend Of Tarzan and, of course, Chariots Of Fire.
Although she's grateful for the TV and film work, it's not the direction she had envisioned for her career.
"I regarded myself as a theatre actress but I ended up on television," she added.
"But I went to Glasgow and worked at the Citizens and that's how I started my theatre career."
Dracula,King's Theatre, Edinburgh, Tues-Sat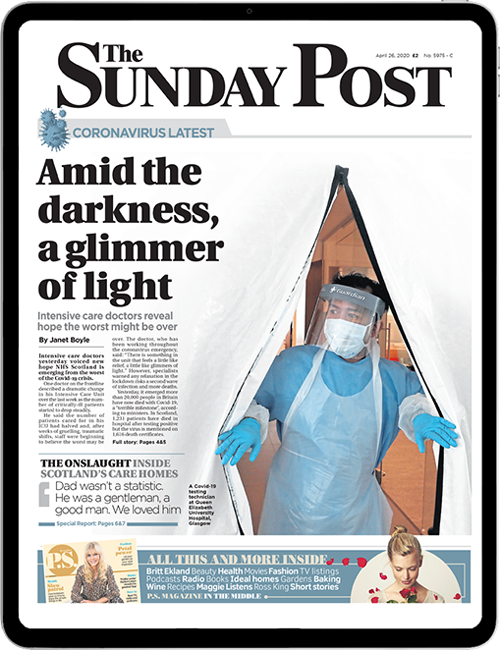 Enjoy the convenience of having The Sunday Post delivered as a digital ePaper straight to your smartphone, tablet or computer.
Subscribe for only £5.49 a month and enjoy all the benefits of the printed paper as a digital replica.
Subscribe