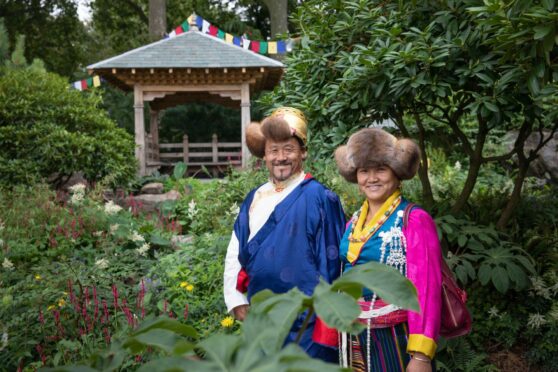 Daten Ji is a Sherpa who, in a previous life, guided travellers safely through the perilous mountains of the Himalayas.
Last week Ji, known as Dawa, who now lives in Moffat, became a guide once more. This time through an environment a little less fearsome than the deadly slopes of Everest: the Chelsea Flower Show.
The Nepalese gardener travelled to London to assist celebrated landscape designer, Jonathan Snow, in creating a traditional Himalayan Buddhist garden to compete at the prestigious festival.
Thanks to Dawa's help, Snow and his 40-person team landed the Gold Medal for Best Construction in the Show Garden category.
Dawa moved from the Himalayas to Moffat 25 years ago and he's now the gardener at Craigieburn Gardens. In that time he's transformed the green space into a tribute to his homeland.
His work brought him to the attention of Snow, who travelled to Moffat to seek his guidance.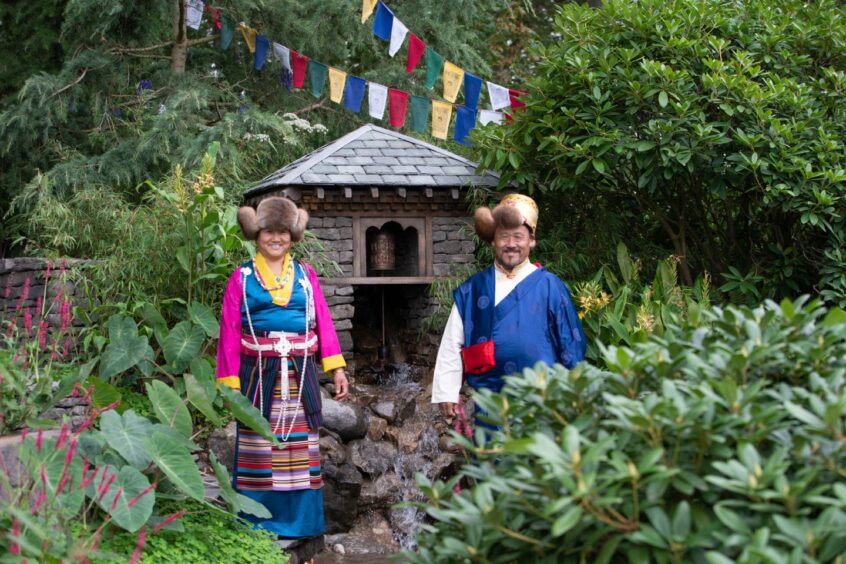 "When he found me on the internet we spoke and he came up to Craigieburn. He said, 'Dawa I really need your help, I really want to make this right'," explains Dawa.
"I said to him that you can't design a true Himalayan Buddhist garden on Google. You have to see it for yourself.
"If you really want to get it right you have to go to Nepal, so I told him to stay at my house. Go to my home, look round my house and you'll see my garden, that will tell you everything you need to know.
"He went from London to Nepal and back in five days, my oldest son was there to guide him.
"Jonathan came back and said it was brilliant, that he had been taken above the moon."
The garden
Snow created The Trailfinders' 50th Anniversary Garden which was inspired by the landscape, plants and culture of the Himalayan foothills and features a shelter inspired by its architecture.
Dawa visited London last week with his wife – both replete in traditional Sherpa dress – to give Snow's work his seal of approval; he said it felt like "home".
"I was so impressed," added Dawa. "When I found out it was going to be September I worried, as most Himalayan plants have finished flowering in September. I thought the garden would have to focus more on structures than plants.
"But, wow! He did brilliantly, the plants were absolutely packed and the flowers were brilliant. It didn't look like someone made it, it looked like someone lifted it up from Nepal and put it there. It's so natural."
Snow was tasked by travel firm Trailfinders with celebrating the first tickets they sold 50 years ago, which were from the UK to Kathmandu.
"Dawa set us up in Kathmandu with his son, Pem, who was our guide when we went to Kathmandu. We didn't know where to go to look for these plants or where to experience the culture. Like his father was before him, Pem became our guide when we were there.
"It was great and we walked around the foothills studying the plants, architecture and seeing how water is treated.
"Last week Dawa and his wife came down as sort of guests of honour, really, to thank them for helping me and they were great. They loved it. They were in their full Himalayan finery dressed head to toe and looking fantastic."
A long journey
Dawa moved to Scotland a quarter of a century ago with his wife following a dramatic incident where he saved the life of Scottish woman Janet Wheatcroft.
Wheatcroft was on a plant-gathering expedition and the pair were crossing the torrential Arun river when a muddy landslide struck.
Dawa bravely hauled Wheatcroft to safety; she says she owes her life to him.
Since moving to Scotland, Dawa has turned Craigieburn Garden into a slice of Nepal. "Bamboo is very important in Nepal. Wherever we build homes we plant bamboo, so we have four or five different types of bamboo at Craigieburn," he says.
"Of course we have Himalayan blue poppies. Everybody knows these, they are very popular. We also have giant Himalayan lilies. We also have a very special arisaema which Janet and I collected back in 1995, it's doing so well.
"I love plants. People always ask me which is my favourite plant. But, when they're in flower, I love the buttercups here! They're natural. I love the flowers here."
The climate in Scotland, he says, is remarkably similar to the foothills of the Himalayas.
"Every single plant I've brought from home, I've never lost. Himalayan plants do very well in Craigieburn Gardens, and also across Scotland.
"The one difference is the winter in Nepal is different; it's a dry winter, Scotland has a damp winter.
"Apart from that, if you plant a Nepalese plant in the Scottish ground it will happily stay there."
Due to the pandemic, it's the first time in it's 108-year history that the Flower Show has not taken place in summer.
More than 140,000 plant-lovers were expected to attend the event, which has run all this week and ends today.
It has grown from 244 exhibitors in 1913 to more than 500 today, including gardens, nurseries, floristry and educational displays.
---
---
Agnes Stevenson: A quick glance outside and I thought, at last, here is a Chelsea Flower Show I can relate to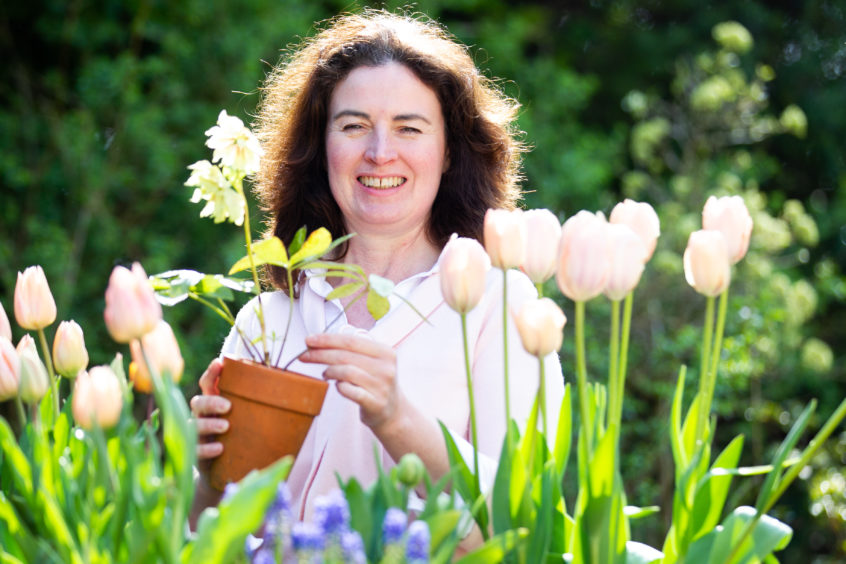 Sunday Post gardening expert Agnes Stevenson gives her verdict on a very different Chelsea Flower Show
When designer Jonathan Snow was being interviewed on the BBC coverage about his gold-medal winning garden featuring plants from Craigieburn, he rattled through some of the plants that were vital to the scheme.
"I've used persicaria, Japanese anemones and hypericum," he told the interviewer.
A quick glance out the window was all that it took to confirm that all three were growing cheek-by-jowl in my own garden.
Finally here was a Chelsea Flower Show that I could relate to, where the show gardens along Main Avenue actually resembled the sort of plot that most of us have at home.
The style this year was natural and almost haphazard, although it takes supreme skill to make a garden that's been created over 10 days resemble one where the plants grow in the sort of happy tangle that takes years to achieve.
So what were the stand-out elements of this year's show?
Well the first would have to be Persicaria Firetail, which popped up in almost every garden. With its long stems of tiny red flowers that start appearing in mid-summer and keep going right into autumn, this was already one of my favourite plants and if you don't have it in your garden then you are going to have to be quick off the mark because I reckon that nurseries are going to sell out fast as a result of its popularity at Chelsea.
The second most striking feature about this year's show was the absence of dahlias. It had been predicted that these bright stunners would dominate, but apart from the occasional low-key variety growing amongst grasses, they were almost absent from the show gardens. Does this mark the end of the dahlia's current wave of popularity? Not for most gardeners, but it is a sign that the cutting-edge designers have moved on.
And what is their new obsession? Well that would have to be ferns. These appeared, in one form or another, in almost every garden. They filled the gaps in shady areas under trees, flourished in the damp areas around ponds and appeared from the cracks in walls that appeared ancient, but which in fact were still being built while the Chelsea judges were approaching.
Green was the dominant colour of this year's gardens with flowers taking a supporting role to foliage effects. Hawthorn popped up in several places and Japanese anemones were used as much for their abundant leaves as for their flowers.
One popular perennial however was astrantia and if viewers of the BBC's show coverage were puzzling over why the astrantias at Chelsea were still flowering long after their own had gone over, then that's because one variety, Astrantia Roma, is the pick of the professionals – favoured for its extra-long flowering period.
This year's crop of show garden designers made it look easy, but achieving this kind of artful informality is the hardest trick of them all, but by borrowing some of their planting and design ideas we can all be inspired and our own gardens up a notch or two.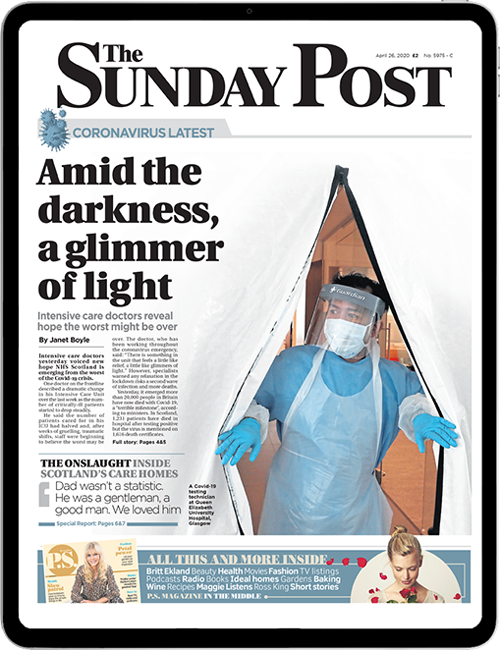 Enjoy the convenience of having The Sunday Post delivered as a digital ePaper straight to your smartphone, tablet or computer.
Subscribe for only £5.49 a month and enjoy all the benefits of the printed paper as a digital replica.
Subscribe