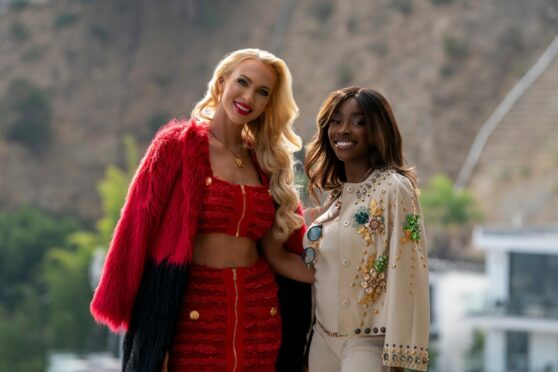 I'm a lifelong Partick Thistle fan but now I'm thinking of switching my support to Chelsea.
In case I get a doing from the Jags' diehards next time I'm home, I don't mean I'll be supporting the super-rich London club.
I'm talking about Chelsea Lazkani, the newest addition to the hottest show on television, Selling Sunset.
Lazkani has a Scottish link of course, having studied at Dundee University. Her course was in oil economics. You probably need a degree in that these days if you want to fill up the motor!
She very kindly invited me to her latest open house, a $22-million home on LA's Manhattan Beach.
Let's just say it was…quite nice! Beats the pokey flat I stayed in when I was in my early 20s, and definitely had fewer empty Pot Noodle tubs strewn about the floor.
As we stood looking out over the Pacific Ocean there was a stunning view, and that was just Lazkani! She was wearing a black blazer adorned with gold and jewels. You know, just your typical Selling Sunset bombshell agent!
Of course I got her to spill the tea on the hit property show which is just as much about the relationships and love lives of the agents at the Oppenheim Group as it is about the jaw-dropping properties they sell to millionaire and billionaire clients.
She's grabbed the attention of viewers by being very outspoken – but would you expect anything else from Selling Sunset?
Her fast friendship with the queen of the show, Christine Quinn, has captivated viewers, but the show stalwart, it was confirmed last week, is leaving the Oppenheim Group.
"I love Christine to pieces and I think she has a wonderful magnetic energy," said Lazkani. "I couldn't see this show without her but I think with everything there's always going to be an end. Is it now? I don't know, but the ball is in her court…"
When I spoke to Lazkani she was charming and bright and really friendly, which might be a surprise to viewers. There was no hint of the nickname she's earned for her beach property work…Queen Beach! Lazkani, who has two children and used to stay in a council house, seems to have it all now, so I asked her if that's how it feels these days.
"Yeah, I think coming full circle on that, everything is perspective," she smiled. "Having been on the show and been given a listing like this I could always say, 'Oh there's more, there's more,' and there will be more.
"But I have everything that I need right now. I'm really happy."
Of course she is representing Britain – and Dundee – on the show but Lazkani was keen to be a good role model, too.
"I put a lot of pressure on myself because I knew that I was representing a community of people, and by that I mean my black sisters, people that are so heavily underrepresented in these marvellous rooms. And especially in luxury real estate"
Whatever she's selling… I'm buying!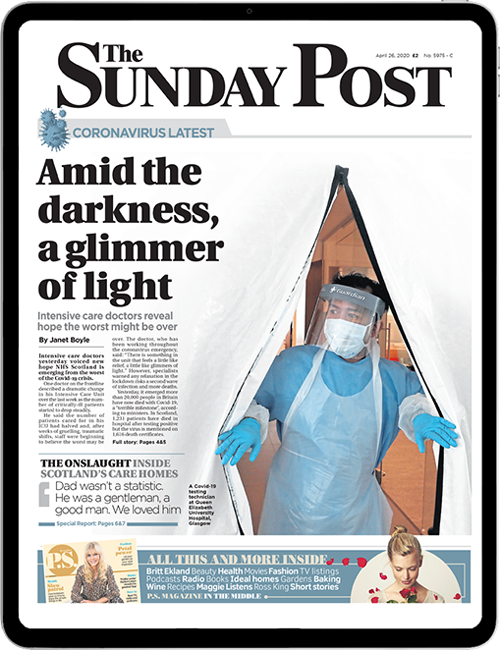 Enjoy the convenience of having The Sunday Post delivered as a digital ePaper straight to your smartphone, tablet or computer.
Subscribe for only £5.49 a month and enjoy all the benefits of the printed paper as a digital replica.
Subscribe