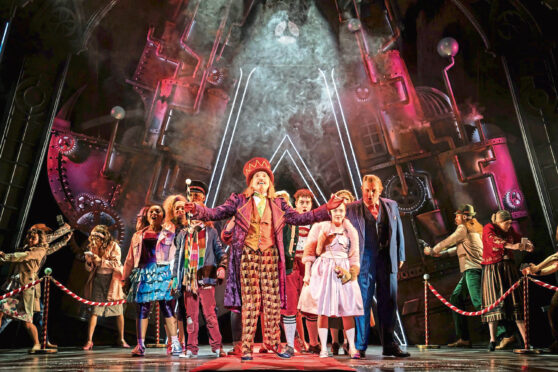 There has been much debate in recent weeks over the language used in Roald Dahl's classic children's tales, but there is no disputing Willy Wonka remains one of the most iconic and recognisable characters in literature, no matter which words are used to describe him.
For seasoned stage actor Gareth Snook, who has been performing in the West End for the past 40 years, having the chance to play the mysterious chocolate factory owner as the stage musical version goes on the road for the first time in the UK is a special moment for him.
Snook, whose previous productions include The Phantom Of The Opera, Godspell and Sunset Boulevard, said: "Willy Wonka is so iconic and not many people in the world haven't heard of him.
What is most fascinating to me is his relationship with children. In our version, he's locked himself away in his factory for 40 years after being betrayed by a workforce who stole his recipes, and he bears the scars of those betrayals, so it's the children he can relate to most when the golden ticket winners arrive.
"Everyone thinks the demise of the children happens because of him but, while he does have a dark side due to his past, it's the children who plot their own downfalls. It's a morality tale. For any actor, a character's dark side is always fascinating but, at the end of the day, this is a family show and Willy is a compassionate person. I love his warmth and playfulness with the children."
Snook was reticent to be drawn too much on the issue of censorship in today's culture but believes it is important that, whatever changes might be made, Wonka's character doesn't alter too much.
"It's very difficult to enter the debate, because no matter what you say, someone will criticise it because it's so sensitive," he continued.
"All I would say is it was written a long time ago – the mid-60s. Shakespeare wrote morality tales and no one tries to doctor him. Willy has always been a slightly sinister character and I hope, whatever they do to the novels, they don't take away Willy's essence."
As well as the book, there was the classic 1971 film adaptation starring Gene Wilder and the 2005 Johnny Depp remake, as well as the West End and Broadway musicals over the past decade, so Snook had plenty of reference points when deciding how he wished to play the character.
"I'm old enough to remember the Gene Wilder version when it came out, and I revisited that and the Johnny Depp film but one has to make it one's own, particularly on stage and the relationship with the audience, who become cast members in a way. He guides them through all of the rooms in the factory and has to build up a relationship with them. The audience has to like him.
"The kids in the audience love the demise of each child. They love to see these naughty, sometimes irreverent kids meet their comeuppance. The kids watching on take delight from seeing the child characters kicking against authority."
This is Snook's first nationwide tour in 20 years and he's enjoying his stay in Scotland.
"I was only in Aberdeen for a week when I was last here 20 years ago so I'm hoping to get more of a chance to look around since we're here for two weeks this time," he added.
"I know Edinburgh well, because my ex-wife was born there and we were married there by her father, who was a Church of Scotland minister in Stockbridge. My daughter went to her mum's old boarding school, Mary Erskine, so I have lots of connections and very fond memories, and it also so happens to be my birthday while I'm there."
Charlie And The Chocolate Factory: The Musical, His Majesty's, Aberdeen, until March 26, Edinburgh Playhouse, March 29-April 15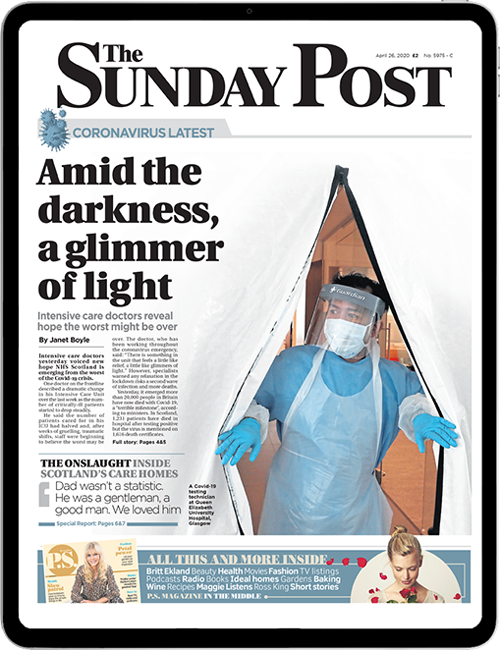 Enjoy the convenience of having The Sunday Post delivered as a digital ePaper straight to your smartphone, tablet or computer.
Subscribe for only £5.49 a month and enjoy all the benefits of the printed paper as a digital replica.
Subscribe