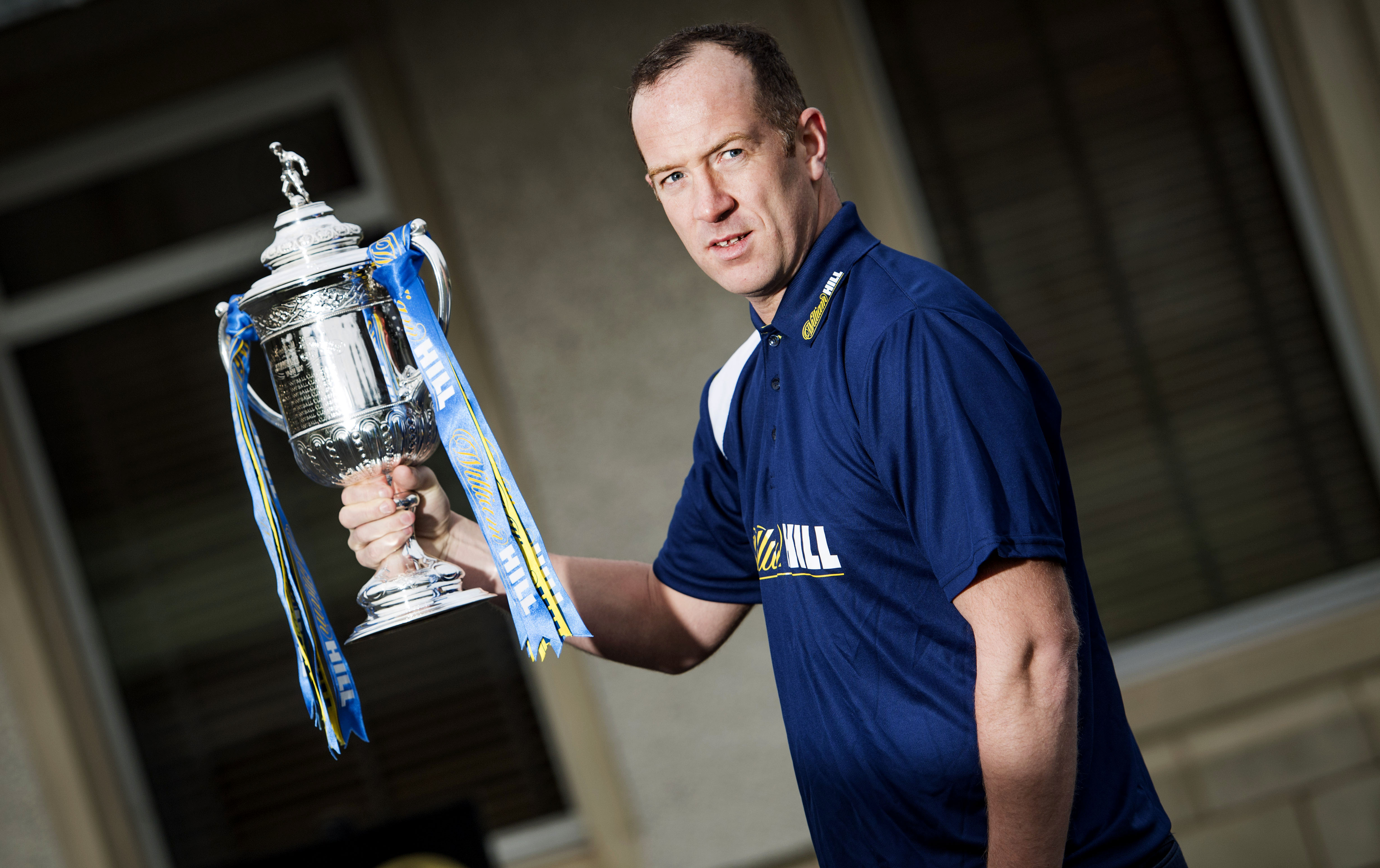 CHARLIE ADAM has revealed his failed bid to persuade former Stoke City boss, Mark Hughes, to sign Scotland skipper Andrew Robertson in 2017.
And as he acclaimed the Liverpool left-back as probably the best in his position in Europe, he estimated it would have been a move which could have potentially made the Potters more than £50 million in profit.
"Andy's been sensational, from where he started to where he is now – which is with an opportunity to win the Premier League," said Adam.
"He's at the peak, and how he plays shows what it means to represent his country.
"He's wholehearted, good quality, he's playing in a team full of confidence, he's played in a Champions League Final, he's the captain, and he leads by example.
"It's all there.
"He's been the best left-back in the league, and probably the best left-back in the Champions League as well.
"He's proof that it's not where you start your career that matters, it's where you finish.
"No disrespect to Queen's Park, but Andy knows where the low point was – part-time, selling programmes on match-days at Hampden.
"To get to where he is now is incredible.
"He's also a really nice lad, and hopefully his career keeps going in the same direction, for his sake, for Liverpool's and Scotland's.
"I say that because he's the captain of Scotland and he leads by example.
"If his confidence is sky-high, he'll carry that into every camp.
"The way he's been playing, you can see that in him.
"It'll be interesting when everyone is fit to see who plays where. But you do have to try to fit your best players into a team and formation that suits."
For the moment, though, it is Robertson's contribution to the battle to win the English Premier League title – which in midweek saw him make an assist for Roberto Firmino's goal in defeat at the Etihad
"If Liverpool win the league, he'll be a cult hero," said Adam.
"The players love him, and the fans love him.
"Liverpool have always had a tradition of Scottish players, and the one thing they always love about them is how hard they work.
"We have the most endeavour, we want to win, we have a passion and they've related to Andy in that way.
"But don't forget he's also a quality player.
"His assists, the link-up play he has with Mane is fantastic. And, although it took him three or four months to get the opportunity, he hasn't been out of the team since.
"It's hard when you come from a team that's been relegated. I did it as well.
"When I went to Anfield, Stevie Gerrard was injured along with a few others, so my opportunity came quite quick.
"But they were in a transition period. If Stevie or Lucas had been fit, I'd have been in the same situation Andy was and might not have played because I came from Blackpool.
"Yeah, I'd played well for them that season, but Andy was the same.
"When you go from Hull to a big club, you get a bit of leeway.
"Jurgen had him on the sidelines, but he did well in training, got his chance and has never looked back.
"I said to Stoke at the time we should have bought him for £8m. That was cheap.
"Liverpool could afford to throw that at him, though, and if hadn't worked, it wouldn't have been a gamble for them.
"What's that £8m worth now?
"Put a 5 in front of it, at least. It's probably £60m, £70m – for a left-back.
"Fair play to Andy. And the biggest thing for him will be if they can win that league.
"And despite the defeat by City, they're still in a great position."
The one fly in the ointment is that even an English title win for Robertson with his club won't remove one of Alex McLeish's most nagging issues.
"Our problem is that two of our best players are left-backs, so it's trying to find a position for Kieran Tierney now," said Adam. "That'll be hard for Alex.
"I think we have to find another position for Kieran, and at the moment that means having to play him at right-back.
"I understand it's not where he wants to play, but I can't see him anywhere else right now.
"We're not blessed at right-back. So if I was Alex, I'd be asking him to do a job for us there on that understanding, to get the best from both of them."
Charlie Adam was speaking at a William Hill media event. William Hill is the proud sponsor of the Scottish Cup and Scottish Football.