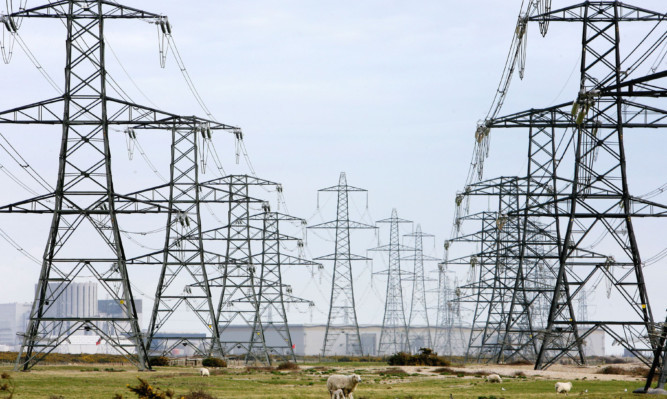 Ministers have been urged to tackle the energy bills crisis immediately as charities warn of a looming catastrophe this winter with more Scots forced to choose between eating and heating.
Boris Johnson has refused to introduce urgent cost-of-living support before he leaves office, insisting it is up to his successor to introduce new measures.
But the third sector and business leaders say the country cannot afford to wait until the Conservative leadership contest ends next month for action to be taken.
Meanwhile, research published yesterday suggests the UK's debt and welfare payments bill could also almost double next year from £50 billion to £95 billion because of soaring inflation and interest rates.
Based on World Health Organisation estimates, more than 600 people die in Scotland each year from cold housing but the number is expected to climb this winter as households face huge increases in their energy bills with some estimates suggesting annual household bills of £5,000.
Analysts suggest at least 900,000 households in Scotland will be living in fuel poverty – spending at least 10% of their income on energy bills – by October. Energy Action Scotland chief executive Frazer Scott said: "With fuel poverty at half their anticipated levels, six people die every day of winter in Scotland because of cold, damp homes.
"These numbers will inevitably rise this year which is a devastating indictment in a rich country like Scotland. This is a crisis which will impact our NHS and cost lives. Government in Scotland and Westminster must intervene immediately, ensuring support is targeted at those households most in need. "
Citizens Advice Scotland chief executive Derek Mitchell said: "This crisis is going to cost lives without radical and urgent intervention from government. People are already struggling badly with energy prices and they simply cannot afford another big increase in bills. Some of the most vulnerable people across the UK this winter will face a choice between freezing and starving."
The Federation of Small Businesses said 15% of local and independent operators in Scotland were considering closing, downsizing or selling up.
Colin Borland, FSB director of devolved nations, said: "For months we've been pleading with policy-makers to give these firms some breathing space.
"For example, we've asked the Scottish Government to use any underspent Covid funding to help small firms navigate the cost-of-doing-business crisis. And we've urged the UK Government to take action to protect businesses from spiralling energy bills that they simply can't afford.
"Every week we're seeing businesses that survived Covid saying that current trading conditions are unsustainable. Help must come quickly."
The Scottish Chambers of Commerce warned businesses had reached a "tipping point" with soaring energy bills being added to increases in the cost of food, fuel and raw materials.
Chief executive Liz Cameron said: "This has the painful effect of the business no longer able to see a long-term future, unable to manage eye-watering increases in the cost of energy with some now contemplating closure with inevitable job losses.
"Introducing an energy price cap for small and medium-sized businesses has been a long-standing call from Chambers of Commerce in Scotland and the rest of the UK, and one the next prime minister should take seriously."
Chancellor Nadhim Zahawi has said he will present measures to tackle the crisis, such as a fresh windfall tax on energy firms, to the next prime minister when he or she is elected next month.
But frontrunner Liz Truss last week appeared to rule out a fresh levy, saying it would be "bashing business" and that profit was not a "dirty word". Leadership rival Rishi Sunak yesterday promised to set up an energy security task force, increase North Sea gas production this year and start a new licensing round for oil and gas development. He said: "We cannot rely on imported energy so I will legislate for the UK to be entirely energy independent by 2045 to accelerate investment."
Johnson has agreed to a call from Nicola Sturgeon for an emergency meeting of heads of devolved governments on the crisis.
The Treasury said: "We know that rising prices caused by global challenges are affecting how far people's incomes go, which is why we have continually taken action to help households by phasing in £37 billion worth of support throughout the year, which includes specific support to help people through the difficult winter ahead.
"Eight million of the most vulnerable households will see £1,200 extra support, provided in instalments across the year, and everyone will receive £400 over the winter to help with energy bills. That's including a record fuel duty cut and a National Insurance cut worth up to £330 a year for the typical employee. We have also provided the Scottish Government with a record £41 billion settlement for the next three years."
The Scottish Government said: "We have expanded the capacity of our Home Energy Scotland advice service this year to help an extra 12,000 households a year receive free, impartial advice. Those struggling with their energy bills should also speak to their provider to discuss options that might be available to help mitigate or manage rising bills. The powers and resources needed to tackle this emergency on the scale required – including access to borrowing, welfare, VAT on fuel, taxation of windfall profits and regulation of the energy market – lie with the UK Government."
The Financial Times reported yesterday that servicing the UK's nation's debt and paying social security benefits could rise from £50bn to £95bn a year. Around £500 billion of the UK's public debt is linked to the consumer price index, which is set to rise to 14.4% next year.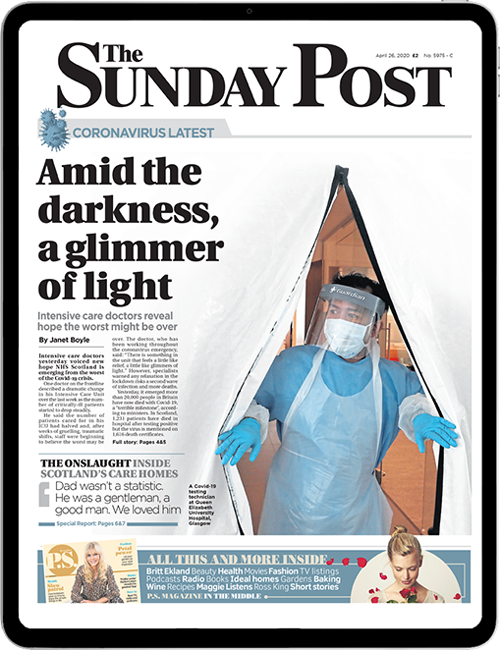 Enjoy the convenience of having The Sunday Post delivered as a digital ePaper straight to your smartphone, tablet or computer.
Subscribe for only £5.49 a month and enjoy all the benefits of the printed paper as a digital replica.
Subscribe