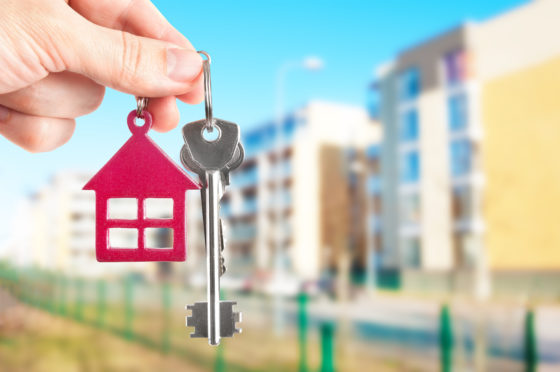 Landlords are using underhand tactics to defeat laws meant to ensure benefit claimants can find rented accommodation, charities fear.
Despite a landmark court ruling south of the border, homeless charities warn that landlord discrimination against benefit claimants remains an issue in Scotland. In July, a York County Court District judge declared the practice of landlords refusing to rent to tenants in receipt of housing benefits was a breach of the Equality Act 2010.
But Grant Campbell, director of Crisis Skylight Edinburgh, admits covert tactics used by property owners makes it difficult to assess if progress is being made.
He said: "We are aware there are covert methods some landlords and letting agencies use. It's now more subtle than the historical 'No DSS' adverts. You might see a property advertised as 'professionals only' or the advert might disappear after the landlord or agency starts looking into the applicant's employment."
According to research by charity Shelter, "No DSS" policies put women and disabled people at a particular disadvantage, and 63% of private landlords say they don't let, or prefer not to let, to people who receive housing benefit.
Alison Watson, director of Shelter Scotland, said: "It's not acceptable for landlords or agents to have a blanket ban that stops tenants having a fair chance of securing a home just because they receive social security benefits."
Last month, ­statistics showed more than 31,000 Scottish households were assessed as homeless between April 2019 and March 2020 – a 4% rise on the previous year.
Mr Campbell added: "There's no doubt that much, much more needs to be done. The more we can do to keep a roof over people's heads – rather than people dropping into the homelessness service – the better."
With lockdown putting an additional strain on services, Crisis partnered with Tesco Mobile to provide homeless people with essential technology. So far, 1,000 mobile phones have been given out. Mr Campbell said: "Not having access to technology can make people increasingly isolated."
---
I'm a young, single female with health problems. Being homeless was absolutely terrifying
In her sun-drenched flat in Edinburgh, Carol Stewart smiles as she talks about friends, family and her international upbringing.
However, just a year ago, the 35-year-old was in a very different situation, having lost her home and been forced to pack all her worldly belongings into just four small suitcases.
After living in a privately rented flat for almost three years, Carol, who was born in the Seychelles, was given notice that her landlord intended to sell the property.
Although she only had three months to secure a new place to live, Carol wasn't concerned as she had been a model tenant. But, in the ensuing months, she faced a battle as the prospect of becoming homeless became very real.
"I'd been in Edinburgh for 16 years and never had an issue finding anywhere to live," explained Carol, who lived in Saudi Arabia from the age of five, before moving to Scotland aged 10. "My letting agents said they would have no issue finding me somewhere. But every landlord said they wouldn't rent to me."
Carol discovered landlords were reluctant to enter into a contract with a tenant in receipt of benefits, which she receives due to ill health.
Carol continued: "I had taken redundancy from my previous job at Scottish Widows because of problems with my spine, and my health had started deteriorating.
"But I was getting housing benefit and PIP, as well as wages from my part-time job. The letting agency told me landlords simply don't want to rent to anybody on benefits. It was shocking. I had always been a model tenant. That didn't mean anything to them."
She added: "With my spine, and suffering from arthritis, I'm never going to not need benefits. Working is very difficult and I've been advised I should be doing it."
Growing up, Carol could never have imagined facing homelessness. Although her family moved often, due to her dad working for the military, she came from a loving, secure and stable home – and even looked set to become an athletics star after competing for Scotland's Under-18s team while at school.
However, a freak accident when she was a teenager changed her life, and caused injuries that affect her to this day. "I got thrown from a horse," said Carol. "I remember going to get back up on the horse and realised I couldn't close my left hand. I had broken my wrist and dislocated my jaw.
"Later, I started to lose the feeling in my right leg. They did a scan and found I had cracked two vertebrae, and they had started to heal.
"They healed around my sciatic nerve. Every time my static nerve flares, I can't walk."
At the end of Carol's notice, she still hadn't managed to secure somewhere to live.
"I went to the council's homeless office and asked for help. They put me in touch with Crisis but I couldn't start receiving help until I became homeless," said Carol.
"I would have to turn up at a homeless centre at nine in the morning on the day I became homeless and hopefully they would find somewhere to put me that night. For a young, single female, who has health conditions, it was an absolutely terrifying prospect."
Luckily, a friend got in touch to offer a spare room. It then took a further eight months before Carol was able to find a permanent new home.
Now, she is finally happy, settled and looking forward to whatever the future brings, after Crisis helped her secure a property. She said: "When I became homeless, I landed at my friend's house with four bags and a bedframe.
"It felt like the government had completely forgotten and abandoned me.
"No one should be left homeless like that. Yes, I had three months to try to prepare and pack up my life, but apparently two-and-a-half years of living somewhere, never causing any issues, meant nothing."
She added: "The home I have now is more than I could have ever asked for. I've got wonderful neighbours and a garden. It is a difficult time to revisit.
"But I'm thankful I have wonderful friends, and I'm thankful for the help Crisis gave me."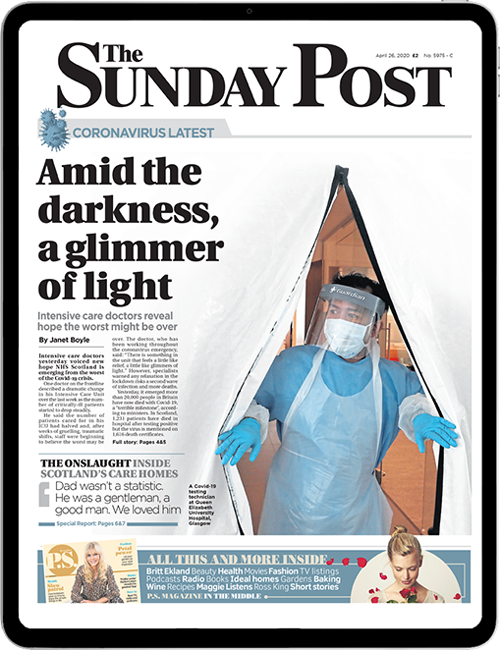 Enjoy the convenience of having The Sunday Post delivered as a digital ePaper straight to your smartphone, tablet or computer.
Subscribe for only £5.49 a month and enjoy all the benefits of the printed paper as a digital replica.
Subscribe