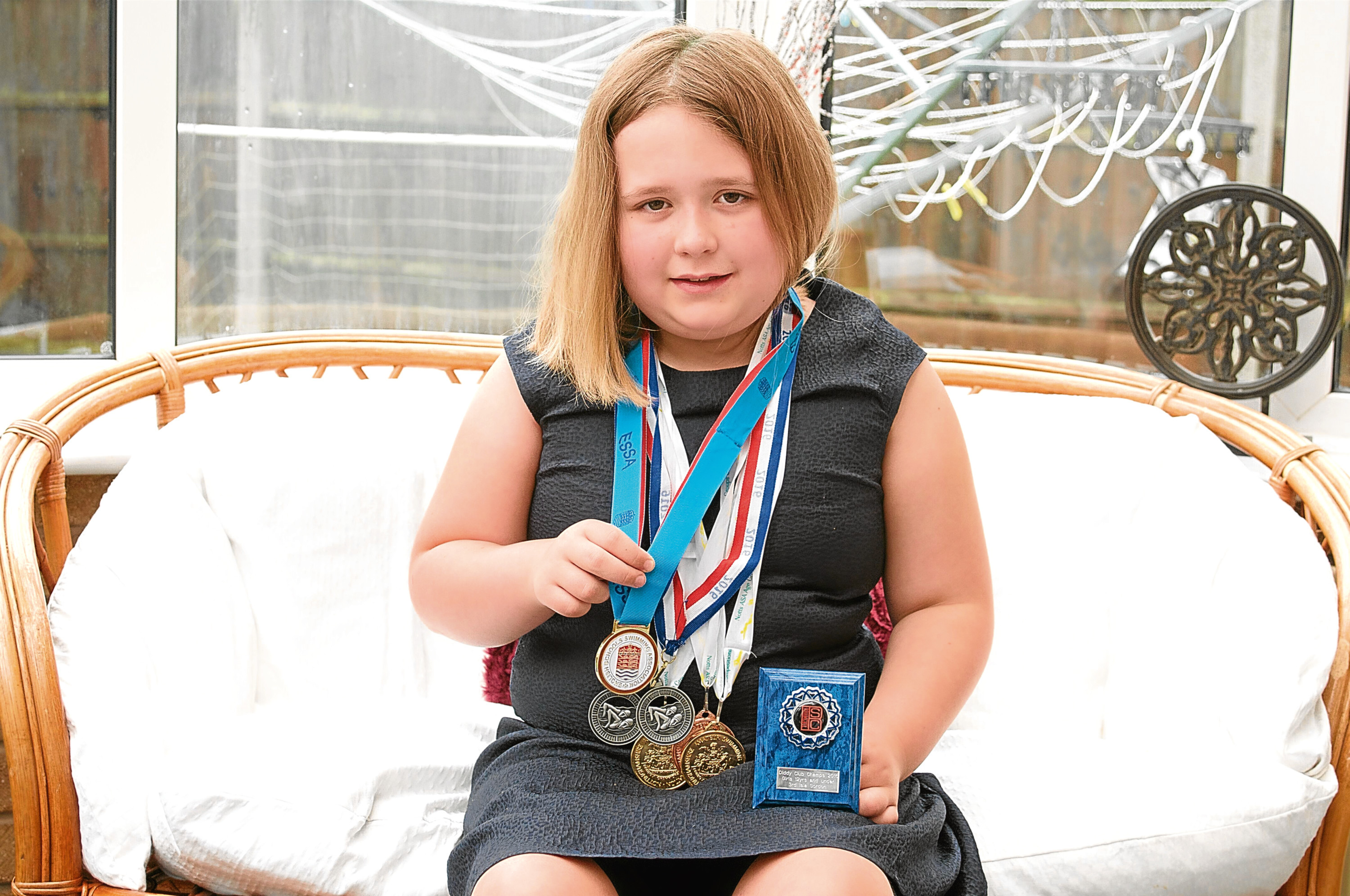 ISLA GORDON was glued to the swimming at the Commonwealths.
It's the 11-year-old's ambition to one day be competing in the pool.
For although Isla has the disabling neurological condition Charcot-Marie-Tooth disease (CMT), she's determined to become a successful Paralympic swimmer and already has an impressive haul of medals.
This rare condition, thought to affect around 25,000 people in the UK, causes muscle weakness, numbness and problems with balance.
Difficulties with walking and posture can place a great strain on the body and cause debilitating pain.
Hands, arms, legs and feet can all be affected. Sadly, symptoms become worse over time, meaning that children with CMT may find it difficult to walk, or carry out everyday tasks such as writing and doing up buttons.
Some children, like Isla, will need to use a wheelchair.
As a baby, she reached all the expected milestones but was a little slow to walk.
"That is often a sign of CMT," explains mum Karen, who also has the inherited condition, as does Isla's grandad.
Aware that there was a 50:50 chance that their daughter would be affected, Karen and husband Barry kept a close eye on little Isla's development.
"When Isla was in Reception class, she would trip over and she walked a bit funny, so we asked our GP to make a referral," says Karen. "We were half expecting it to be CMT, and it was."
Gradually, Isla's feet began to turn in and her balance was affected. Aged nine, she needed surgery to lengthen the tendons in both feet.
"After six weeks in a weight-bearing cast, she bounced back quite quickly, and started competitive para-swimming," Karen says.
But sadly Isla's health grew worse over the next few months, as Karen explains: "On family days out, she started complaining of how tired she was when walking.
"It was after a family trip to London that we realised that things had deteriorated. We had only walked less than a couple of miles but Isla was screaming in the street with nerve pain."
Karen and Barry managed to get charity funding for a sports wheelchair for Isla, expecting she would only need it for long walks.
But, before she reached her 10th birthday, Isla needed to use her wheelchair on a daily basis.
Her symptoms can be unpredictable.
"On a good day, she can do most of what other girls her age can do, maybe just a bit slower," says Karen. "And she walks around the house.
"On a bad day, she'll not do much. She becomes less talkative. It's hard to plan as we don't know what sort of day we are going to get."
Isla's pain tends to get worse as the day progresses.
"Sometimes, by the evening, she wants to hold my hand all through dinner because she's in so much pain," Karen adds.
"On really bad days, when she goes to bed, she says her legs hurt, so I lie with her. You can feel the jerks in her legs as the muscles spasm with the nerve pain."
From childhood, Karen experienced difficulties with balance and weakness in her legs, and wears special shoes, but she has never been affected by nerve pain, so her daughter's suffering has come as a shock.
"It got really bad, with pains shooting all down her legs," she recalls. "Her knees hurt and she could hardly put her feet down."
So Isla endured a second operation due to problems walking that caused her feet to hurt when she put any pressure on them.
"After the operation, the pain was awful," Karen says. "We'd hear her screaming in pain. This went on for a couple of weeks."
Isla now takes medicine three times a day to help relax the nerves in her legs, and she regularly needs painkillers.
"This doesn't stop the pain but it means we have more 'good' days," her mum adds.
"The surgery did improve Isla's balance and it meant she could put her feet flatter on the floor. Before, she walked on the outer edges."
Isla needs regular physiotherapy and, for walking short distances, she wears special shoes provided by Queen's Medical Centre near the family home in Nottinghamshire.
"Isla's foot shape has changed in the past few years," Karen notes. "We can't get any shoes from shops as she has a tiny foot in length, but it's excessively wide, with a very high arch and instep.
"I bought Isla special made-to-measure sandals for the summer. They cost £230."
Isla also wears splints at night to lengthen her tendons.
Karen and Barry are immensely proud of their brave daughter.
"She's very clever. Despite the pain and the time off she's had to have, she hasn't fallen behind at school," Karen says. "And inspired by British Paralympic swimming champion Ollie Hynd, she wants to swim in the Paralympics and has already taken part in the National Para-Swimming Championships. It boosts her confidence.
"People think because Isla is in a wheelchair she can't swim, but her attitude is very much: 'I'll show them!'"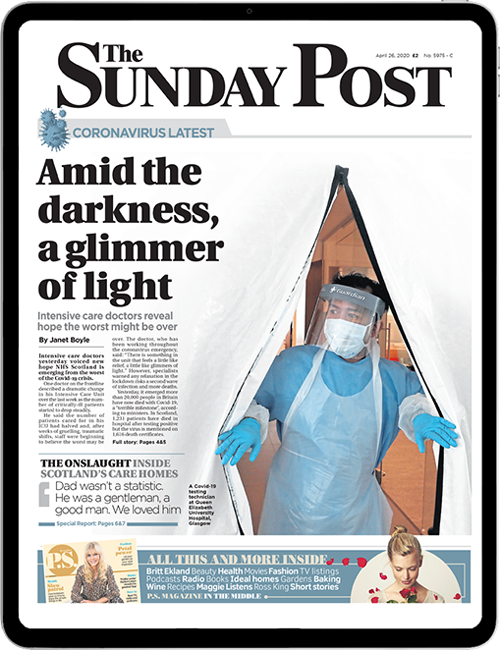 Enjoy the convenience of having The Sunday Post delivered as a digital ePaper straight to your smartphone, tablet or computer.
Subscribe for only £5.49 a month and enjoy all the benefits of the printed paper as a digital replica.
Subscribe