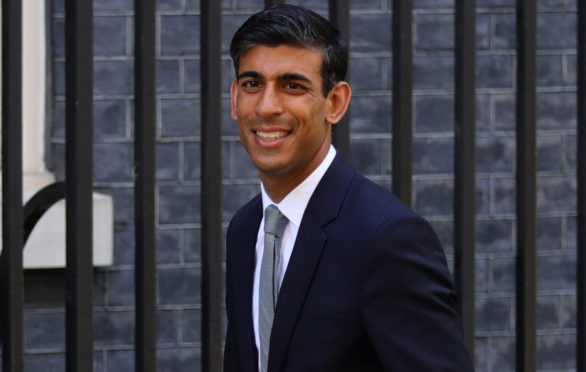 Chancellor Rishi Sunak is being enlisted to bolster a Cabinet drive to save the Union after internal Tory polling revealed rising support for Scottish independence.
It is understood he will be given a key role in talking up how Scotland benefits from being part of the UK in the run-up to next year's Holyrood election, in which the SNP are expected to win an overall majority.
At a meeting of his Cabinet on Tuesday, Boris Johnson ordered ministers to boost their low profiles in Scotland and spend more time there. Michael Gove, Chancellor of the Duchy of Lancaster, is expected to visit Aberdeen – the city he comes from – and the North-east early this week. It follows Mr Johnson's trip to Scotland on Thursday, his first since December's general election.
Mr Sunak has won praise for the UK government's Covid-19 economic rescue plan, which he has said shows the UK is "stronger together".
Former Downing Street special adviser Ramsay Jones said: "It is noticeable that when supporters of independence go on the attack they find it very hard to attack the Chancellor in terms of personality or substance. That may well be a reflection of how he appeals to a broad swathe of opinion.
"Whilst we all continue to deal with the crisis, increasingly the debate is going to be about economic recovery. As we look forward to next May's elections, Scotland will be facing a choice of which politicians and parties and which union can do the best job for people and business in Scotland. Is it the United Kingdom or the European Union? Is it a partnership of two governments or one on its own?"
Former Scottish Conservative leader Ruth Davidson has also been consulted on how to tackle growing support for Scottish independence.
Recent polls have shown support for independence as high as 54%, nine points higher than the 45% who voted Yes in 2014.
Ministers were last week briefed by Number 10's political strategist Isaac Levido and Lord McInnes of Kilwinning, the Conservative Party's Scottish director, on polling showing an increase in the number of people who are solidly pro-independence has grown and fewer swing voters.
Pete Wishart, the SNP's Cabinet spokesperson said: "It shows how out-of-touch the Tories are with Scottish people that they think sending ministers up here a bit more often will erase the devastating impact decades of Tory policies have had and the fact they are dragging us out of the EU against our will.
"Boris Johnson is in full-blown panic mode amid rising support for independence."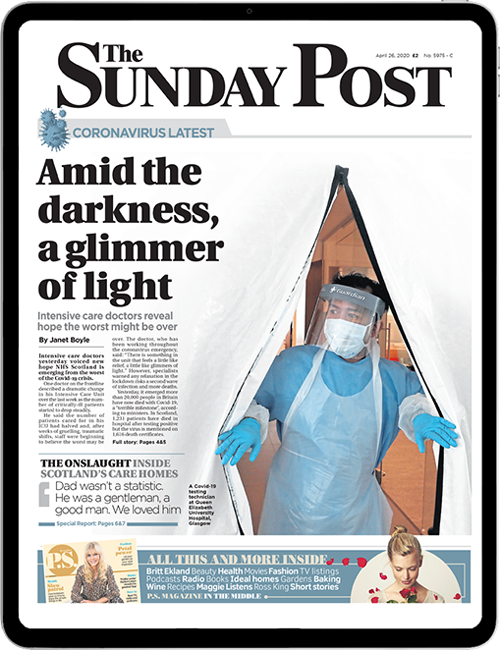 Enjoy the convenience of having The Sunday Post delivered as a digital ePaper straight to your smartphone, tablet or computer.
Subscribe for only £5.49 a month and enjoy all the benefits of the printed paper as a digital replica.
Subscribe