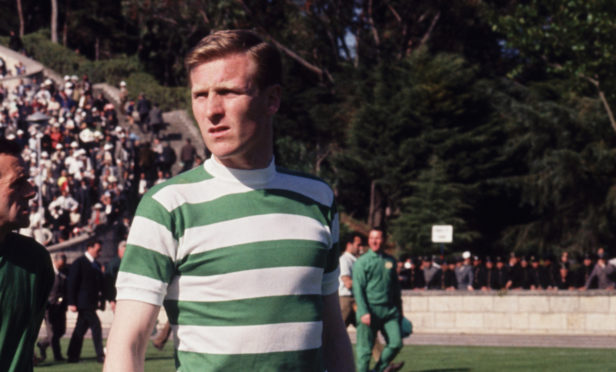 He is a hero in his Scottish homeland but Lisbon Lions legend Billy McNeill has also been hailed in Lithuania, the homeland of his maternal grandparents.
A tribute to the player, whose funeral took place on Friday when fans and football greats paid their respects, has been paid by the country's minister of Foreign Affairs Linas Linkevicius.
After the Celtic legend's death, aged 79, Linkevicius posted a tribute on social media: "You'll never walk alone, Cesar. RIP Billy McNeill – you made Celtic FC great and Lithuania proud. A football legend, a grandson of Lithuanians who made Scotland their home, Billy McNeill, 1940-2019."
A spokesman for the Lithuanian Ministry of Foreign Affairs in capital Vilnius told The Sunday Post, the Celtic legend's life and successes would be of great interest to Lithuanians around the world.
He said: "It is estimated up to 1.3 million Lithuanians and persons of Lithuanian descent live abroad.
"Therefore it is difficult, and at the same time very important, to collect every piece of information that helps build a coherent history of Lithuanian people.
"We will pay tribute to Billy McNeill by posting corresponding information in Ministry of Foreign Affair's Facebook account for Lithuanians all over the world."
McNeill's maternal grandparents, Kazis and Urzula Walatkaviczus, were Lithuanian immigrants. His mother Ellen, who was known as Nellie, was named Anele at birth but her family later anglicised their names, adopting the surname Mitchell.
In his 2004 autobiography Hail Cesar, Billy joked he might have been a "Yank" had his grandparents not boarded the wrong immigrant ship to Scotland.
He said: "My Lithuanian grandparents boarded an immigrant ship believing they were bound for the New World but, instead of landing in New York, they disembarked at Leith.
"But for the geographical hiccup I might have been born a Yank on March 2, 1940. I can only assume my maternal granny and granddad were duped by some unscrupulous wheeler-dealer when they chose to leave their native land to seek a better life in America, but I am rather glad that they were, for I could never envisage myself starring in the NFL or playing major league baseball."
Billy, whose father James was of Irish descent, was born in his grandparents' home in Main Street, Bellshill where he lived until the age of six.
A census entry for 1911, before his birth, reveals the family once lived in Muirpark Rows and his grandfather was a coal miner.
In his autobiography, he said: "I remember them as very proud, kind people. Years later, on a trip to the Ukraine to play Kiev, local journalists were keen to interview me about my family connections behind the Iron Curtain, although I have to confess that I wasn't able to enlighten them greatly."
His grandparents, who later changed their names to Charles and Grace, never saw his 1967 Lisbon Lions victory for his grandmother died in 1947 while is grandfather passed away some years later in 1960.
They made up the ­thousands of Lithuanians who came to Scotland between 1870 and the First World War. Many settled in the industrial central belt, including Billy's hometown of Bellshill, seeking work in the mines and steelyards.
The town is home to the Scottish Lithuanian Social Club, formed in the 1950s, and it is thought there was 7,000 Lithuanians in Scotland by 1914.
Professor Marjory Harper, chair in history at Aberdeen University, said: "They came because of the push of agricultural hardship and Russification policies in Lithuania, and the pull of agents' promises about high wages and amenable work in Scotland.
"The majority of them came to Lanarkshire, where they worked in the coal mines. There were clusters of Lithuanians in places like Bellshill."
Mary Rose McAleenan, 77, from Mossend, grew up with Billy. Both her mother Anastasija Kursvietaite (Nancy Coris) and his were friends, and she shared the same heritage, with her father also of Irish descent.
She said: "Having come from a mixed background like Billy McNeill, we probably weren't as immersed in the Lithuanian culture.
"We, as a family, ate Lithuanian food and followed certain traditions but, because it is a mixed background, we weren't as Lithuanian as some.
"We didn't have a Lithuanian name for a start, so people didn't associate us with Lithuania, the same as Billy McNeill I suppose."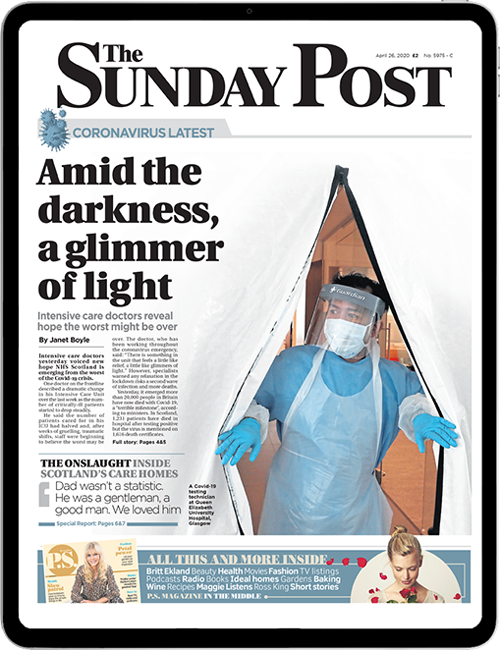 Enjoy the convenience of having The Sunday Post delivered as a digital ePaper straight to your smartphone, tablet or computer.
Subscribe for only £5.49 a month and enjoy all the benefits of the printed paper as a digital replica.
Subscribe