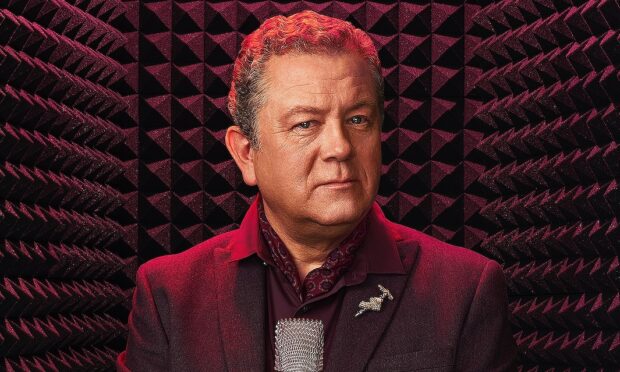 Impressionist, actor and comedian Jon Culshaw tells us what the Fringe means to him as he stars in two shows across the Edinburgh festival this month.
How much do you enjoy being a part of the Fringe?
It's incredible, really. I think the more you do, the more you enjoy it, that flavour, the happy, effervescent mad business of it all. It's such a generous and and positive phenomenon. If you could have a template of the atmosphere of the Fringe and rolled it out worldwide, as the kind of spirit for everyone to have, we'd be in a good place.
How much has it had an impact on your career?
Oh, hugely. You see it each time you go there. I love the shows that you find upstairs in pubs and in shipping crates, those real grassroots shows. There's such a truth and a glorious sense of graft and pride and wonderfulness that come with them. It reminds you of your starting out days. You should always keep that connection, because you're always starting out on something. The next project that you do and the next one.
You've got two shows on this year?
They're quite digestible, so it does allow you to have one at one end of the day and another at the other. The Lena show and playing Hughie Green in that alongside Erin Armstrong and Alan McHugh. Julie Coupe and Helen Logan, we're quite a family. We're quite a team. We've done a run of this already, a little one in Greenock, so to let it flow across the whole of Edinburgh is a terrific thing.
How much have you enjoyed taking on the role of Hughie Green?
On the TV screen, he was such a slick operator with that transatlantic sheen and slickness that he presented with. The way Tim Whitnall has written it into the play, he's the overseer, the storyteller, the narrator. This all-seeing eye who wanders through and guides the audience through the chapters of the stories. He's a great one to play.
How much have you enjoyed working with Erin Armstrong?
She is astonishing. She's so brilliant. She plays Lena with such an engaging empathy and has this wonderful thing of being able to show her when she was both strong and also vulnerable, but on so many occasions, and this is down to Erin's great instinct as an actor, those two qualities at the same time. She's a marvel to watch and it's so inspiring acting with all of them really.
What's your other show, Imposter Syndrome, all about?
This is a stand-up show where I'll run through some characters, some anecdotes, some gags, quite a few songs. This is much more of an improvised show, just to get out there and riff a little bit and run through the characters, ask the audience to suggest characters, that sort of thing. It's a nice contrast.
Is there a particular impression that people always seem to ask you for if they bump into you in the street?
It is very interesting. Boris Johnson and Donald Trump were there for a long time. It tends to be King Charles that's the first one that they'd come out with now. Les Dawson I get asked for because of the one man show last year, Billy Connolly, which is a glorious thing, and Professor Brian Cox too.
What other Scots are in your repertoire and dare you unleash them in Edinburgh?
There's such a spiritedness, a beautiful tune to the accent. Ewan McGregor, David Tennant, who all have just this wonderful sort of instantaneousness, and also the other Brian Cox!
How much do you feel yourself adopting the persona when you do the impressions?
You never know what you'll notice first with the character, it might be some aspect of the persona and part of body language. With Ricky Gervais, you just do a little stoop down. Your movements become a little quicker. A little bit jerkier.
With Simon Cowell, it's all about the hand gestures, the choppy, condemning hand gestures, that sort of thing.
Boris Johnson, you always do the stoop and the walk of that 1969 Bigfoot cine-film where that creature stomped through the woodland.
You see the character in your mind's eye and you try to make the sound and the persona match what you're seeing, and if it matches up, you get the recognisability.
Is there any impression you've taken more time to nail down?
I think Rishi Sunak is sort of getting there. If you start at Tony Blair and then sort of make it a bit more relaxed, a bit more syrupy, rather pleading, sounding as though you're on the border of singing, take off into the realms of musical theatre, his voice is somewhere around there.
David Cameron was always immensely anodyne. You could do an accurate impression but nobody would really care. He passed through politics like a dose of salts.
How has meeting people you've done impressions of been?
It always ends in a good place. Certain characters really play up to it. Patrick Moore and Dale Winton did. Chris Tarrant, Frank Bruno, they really loved it. It was like meeting their mischievous twin that they've never realised they had.
The bad reactions come in the form of people saying 'well, why don't you do me? Am I that forgettable?' and their vanity being wounded.
We've seen deep fake and AI do passable impressions of people. Do you ever worry about technology stealing your job?
It's a very interesting thing to watch. I do think that overall you can tell what's deep fake. And you sort of go, 'oh, jolly clever'. But I think because there's a lack of a human element in there it doesn't really have human understanding or instinct. It doesn't really get to your real reactions so much.
It'll probably learn how to, but I think for the time being because these algorithms don't understand what they're doing or saying, that comes through. You'll always get a better reaction with a real true performance. If AI and all of this leads us to getting C3PO, I don't mind that!
---
Jon stars in Lena (Assembly George Square) and Imposter Syndrome (Gilded Balloon Teviot) throughout August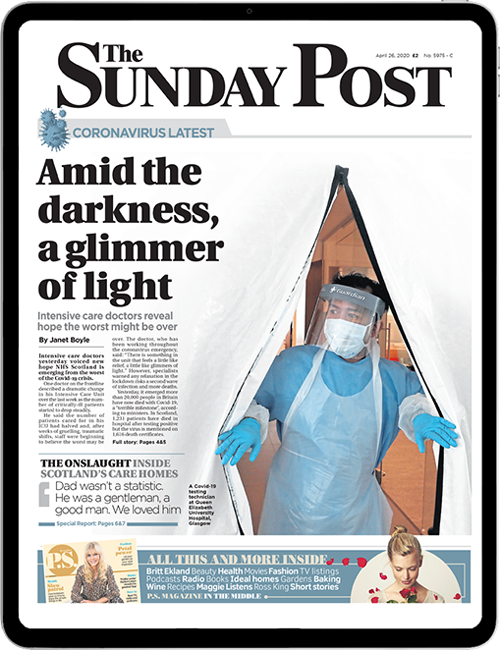 Enjoy the convenience of having The Sunday Post delivered as a digital ePaper straight to your smartphone, tablet or computer.
Subscribe for only £5.49 a month and enjoy all the benefits of the printed paper as a digital replica.
Subscribe