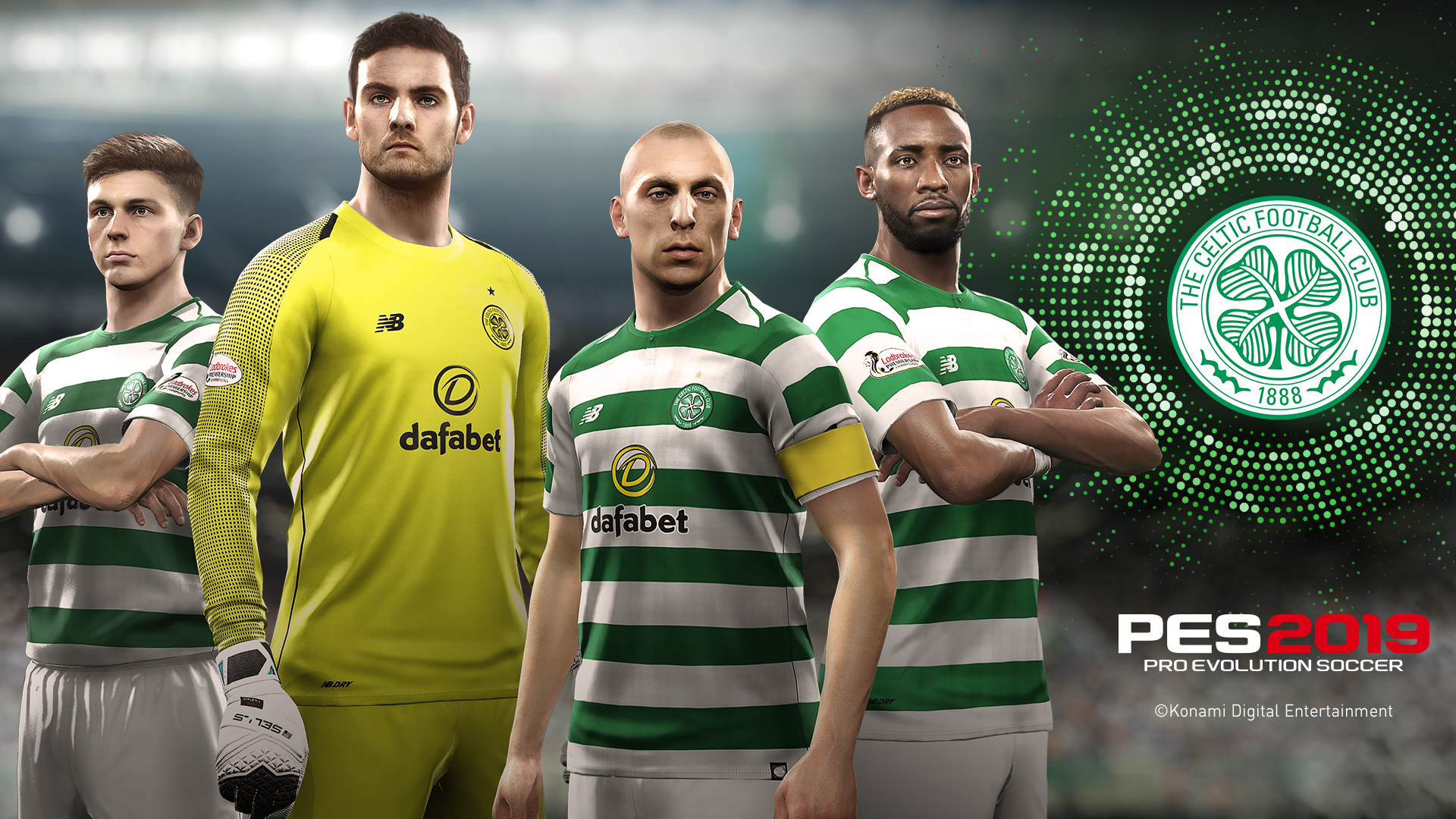 CELTIC have partnered with Pro Evolution Soccer ahead of the release of football game PES 2019.
It comes as the Scottish Premiership will be fully integrated into the game for the first time.
Makers KONAMI have used 3D scanning systems to create perfect likenesses of the Premiership champions' squad in the latest edition of the franchise.
Each player will be scanned by dozens of cameras from every angle, while KONAMI's technical team will ensure that individual skills and abilities, along with playing styles, are matched in every way.
Celtic Park will be made available for download after the game's launch as a venue to play matches in.
A limited edition Hoops version of the game will also be on sale for fans.
The rest of the Scottish Premiership's twelve competing clubs will appear in official kits and iconography through post-launch data pack releases and all stats and squads will be updated on a weekly basis.
Gordon Kaye, Celtic's Head of Business Development, said: "We are delighted to be partnering with KONAMI at such an exciting time for the PES Series.
"The gameplay and player detail in PES 2019 is simply stunning and we have no doubt Celtic fans will be excited at the prospect of seeing the Double Treble Champions emulated in such a realistic way."
Jonas Lygaard, Senior Director Brand & Business Development at Konami Digital Entertainment B.V. said: "Celtic is a hugely successful club and we are delighted to be working closely with them.
"Our job now is to ensure Celtic's presence is perfectly recreated within PES 2019 and we look forward to seeing the fans' reactions when all the work being put into this is complete and we reveal everything – more updates coming soon – watch this space!"
PES 2019 will be available on PlayStation®4, Xbox One™, and PC STEAM, on August 30th.