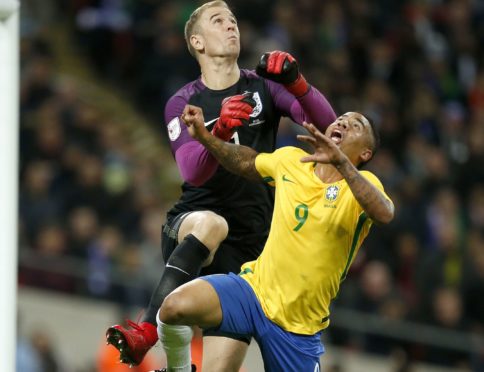 Jonathan Gould knows exactly what it takes to win a title under extreme pressure at Celtic.
That's why he believes they should be doing everything possible to get Joe Hart.
The Hoops' attempts to sign Fraser Forster – a big player for them last season – from Southampton on a permanent deal look likely to fail.
In recent days, they have been linked with AEK Athens shot-stopper, Vasilios Barkas, valued at £5-million.
Scotland keeper David Marshall of financially-stricken Wigan Athletic has also been on the radar.
And with Craig Gordon released, Neil Lennon is under pressure to find a quality No. 1 for the season ahead.
But Gould, now the goalkeeping coach at Preston North End, would push for a move for Hart, and he is sure the former England No.1 would handle the pressure of chasing 10-in-a-row.
Gould told The Sunday Post: "Joe is a free agent just now, and looking for the right opportunity. I'm sure he'd be interested in a move to Celtic if the club wanted him.
"Before the season re-started a couple of weeks ago, we played against Burnley in a closed-door friendly and he was still in brilliant condition.
"As far as I'm concerned, he is still one of the best goalkeepers in the world and just needs a chance.
"He is hungry to do well. He's only 33, and still has seven or eight really good years left in him.
"Maybe the right deal for all parties will be for him to go to Celtic.
"With 10-in-a-row up for grabs and a place in the history books, there is plenty for Joe to like about moving to Glasgow.
"With so much at stake, the role of the goalkeeper shouldn't be played down, or taken for granted.
"It can be the difference between winning the league, and not winning it.
"This is not a time to gamble.
"Neil Lennon and everyone at the club wants the 10, and they need a solid foundation to to achieve that.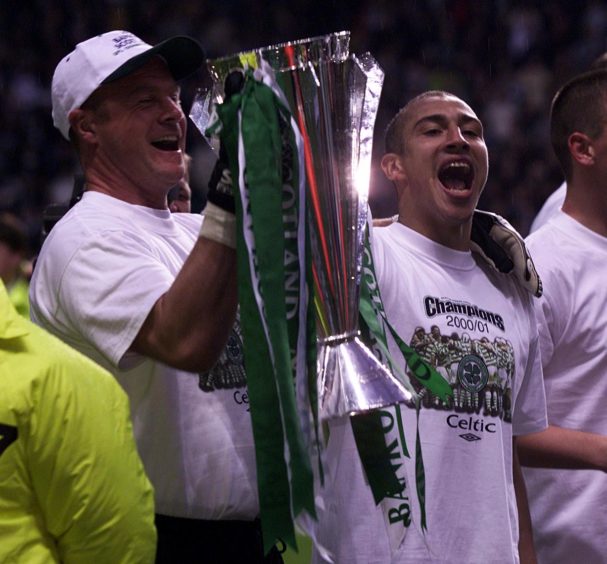 "Rangers have it with Allan McGregor. He is an outstanding goalie and they have added Jon McLaughlin, who is a very able goalkeeper.
"Joe has won an English Premier League title with Manchester City, and has 75 England caps. He knows what pressure is and can cope with it.
"David Marshall also must be considered as a serious option. He has been in fantastic form for Wigan all season, particularly since the turn of the year.
"Nobody is sure yet what is going to happen at that club, but David may well become available.
"I remember him when he was a kid coming through the ranks at Celtic. He has had a fine career for the last 15 or 16 years.
"He has five or six years left in him, and having played for his country 33 times, would not crumble under the pressure.
"It will be interesting to see how Celtic resolve this situation.
"It's an important decision, and I'm sure Neil and his head of recruitment, Nicky Hammond, will be working closely on it.
"Right now, Scott Bain is the only keeper on the books with first-team experience at the highest level and, at the very least, he needs competition."
Where Fraser Forster will be next season is unclear, and Gould continued: "Fraser will have options, I'm sure, and I suppose he might still end up at Celtic.
"But Craig Gordon decided to go, and is now back at Hearts.
"I can understand he has probably felt frustrated at the lack of first-team action in the past year or so.
"I remember when I was out of the first-team at Celtic under Martin O'Neill, and I wanted to leave to play regular football.
"I got my wish, and moved to Preston. With no disrespect to them, I did regret that move.
"With the benefit of hindsight, I wish I had stayed and battled it out a bit more."
Gould will watch from afar as the next 10 months unfold.
He was Celtic's No.1 in season 1997/98 when they stopped Rangers from doing 10-in-a-row.
The man capped twice by Scotland remembers it well, and smiled: "Wim Jansen had just taken over as manager, and the first two league results – away to Hibs and at home against Dunfermline – were defeats.
"There was enormous pressure. In fact, there were waves of pressure. It was non-stop.
"Had we lost the next league game at St Johnstone, who knows what would have happened? But we won and kicked on.
"What got us through it was that we had a close dressing-room. Boys wanted to win for one another.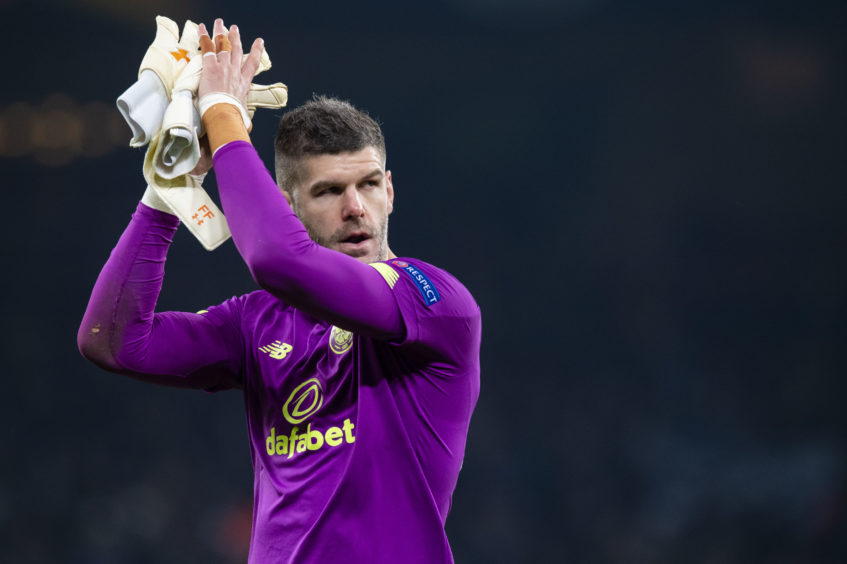 "So team spirit and camaraderie will be vital for Celtic and Rangers.
"Any other scenario, and you will be asking for trouble.
"That's why recruitment will be so vital for both clubs. It needs to be absolutely spot-on, both in terms of ability and personality.
"There can't be any mistakes, or bad judgment calls.
"I joined Celtic a few weeks into the season and, initially, it was a bit of a shock.
"Stopping Rangers winning the league dominated the conversation at every level, every day.
"You had to grasp very quickly what it was all about, or else you were no good to anyone.
"Every player this season will feel it. It's going to be an enormous task to win the league, for many reasons.
"We had five or six top-quality players, and we managed it, thanks to guys such as Henrik Larsson, Paul Lambert, Craig Burley, Tom Boyd, Marc Rieper, Alan Stubbs, Jackie McNamara, Phil O'Donnell and so on.
"It came down to the last day of the season and we held our nerve.
"We beat St Johnstone 2-0 at home, and the goals came from Henrik and Harald Brattbakk.
"I'm sure Neil will want it wrapped up earlier than that this season, but he has been around the block and has sampled all different kinds of scenarios.
"That experience and know-how will be invaluable as the season moves forward."
Both clubs will also play behind closed doors for the first few weeks, or months, of the season.
Gould is currently going through that just now in the English Championship, and finds it unusual.
He said: "Celtic and Rangers should have good enough players to cope with any circumstance thrown at them.
"That's why I repeat how important it is to get the recruitment right.
"I'm sure they would all rather play in front of full houses.
"But maybe one or two will react positively to not having 50,000 or 60,000 fans right on top of you. It might allow them to relax more, and go about their business with more freedom.
"It could, however, also be a leveller, in terms of the how the opposition reacts to not having an intimidating crowd against them.
"The crowd really should help bring out the best in all footballers. But it will be strange for them in the first few games, for sure.
"The intensity just doesn't appear to be the same, and the stats back that up in England over the past couple of weeks.
"Players are running less, maybe as much as a kilometre or so.
"So you really need to be extra-motivated.
"The chance to win 10-in-a-row – or stop it – should be everything you need."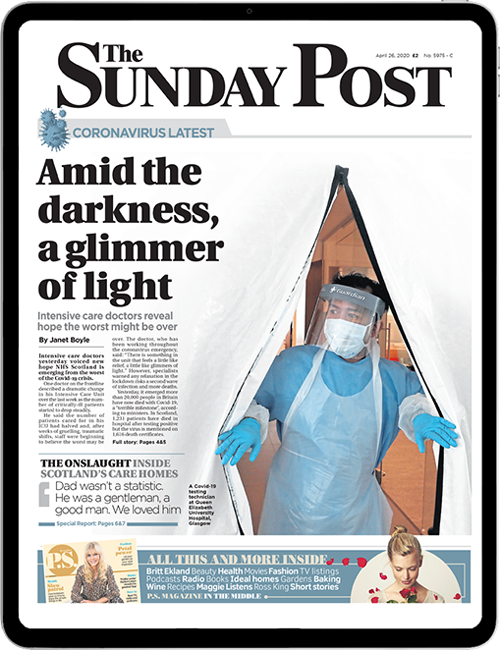 Enjoy the convenience of having The Sunday Post delivered as a digital ePaper straight to your smartphone, tablet or computer.
Subscribe for only £5.49 a month and enjoy all the benefits of the printed paper as a digital replica.
Subscribe