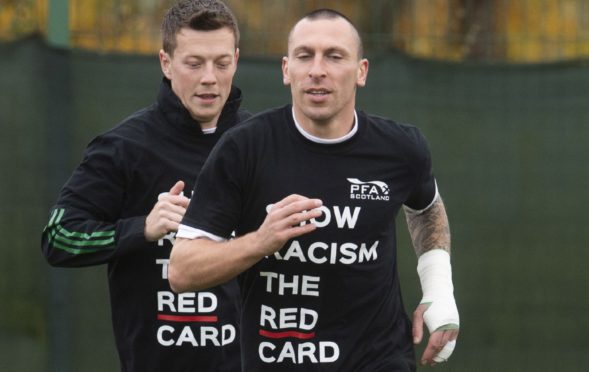 Defiant Celtic skipper Scott Brown last night invited his critics to take their best shot.
Back-to-back defeats against Rangers and AC Milan have ramped up the pressure on the Hoops ahead of today's game at Aberdeen.
The performances of Brown have come under particular scrutiny, with some supporters claiming he is no longer able to provide the drive and energy from midfield the team requires.
It is charge the 33-year-old is happy to meet head-on.
"I'll take all the flak you want," he said.
"I don't really look on social media too much. I just keep doing what I do.
"After a result like that, there are always going to be people who say: 'Oh, he should retire, he's not good enough to be playing here'.
"It is part and parcel of being a footballer, especially when you are at Celtic.
"You just need to be strong, and have the character to come back every season as best as you can.
"You need to keep pushing the boundaries, and be as fit as you can.
"Others will think: 'They've not made the right signings' – but we have to stick together.
"We have to be strong. We need to make sure everything that happens stays in the dressing room."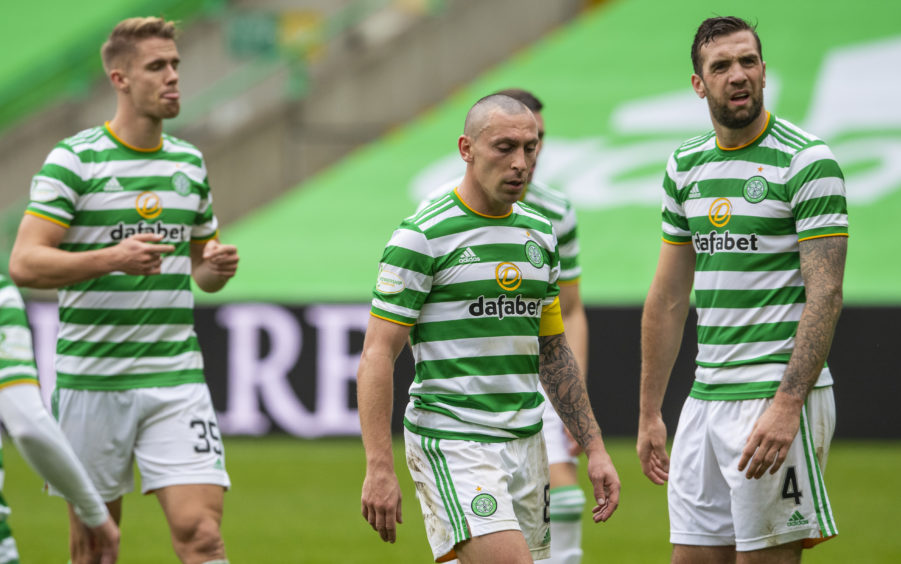 The key to Celtic getting through their trials, Brown believes, lies in keeping things in perspective and looking forward rather than back.
"It is only one bad result in the league. That is the main thing we need to remember. It is about how we react now that matters," he said.
"In any season, there are ups and downs. It is not always nice and easy.
"But the lads have been unbelievable for the last nine years.
"We have shown great professionalism and just need to maintain that and keep hitting the standards we set. We want to push ourselves as far as we can.
"There have been disruptions. We lost the boys with Covid-19, but we need to deal with stuff like that and stay positive."
Which means Brown is viewing today's Pittodrie clash with Aberdeen as an opportunity, rather than a trial.
"We just need to keep our spirits and bounce back as quick as we possibly can," said Brown.
"Aberdeen is a huge game, and we need to look forward to it.
"That is the good thing at Celtic. We have a game every three days so there is always a chance to do that.
"As a team, we need to start improving and be scoring more goals.
"From the goalie all the way through to the strikers, we need to be better all over the park.
"But the main thing is that we need to believe in ourselves too.
"We have been here, we have done it and we need to make sure we keep our consistency and levels over the season."
The Celtic skipper says it is a message he personally will look to reinforce any chance he gets.
"I am always chatting to the boys, although it's harder just now as we aren't all in the same dressing room at Lennoxtown," he said.
"But you get to talk to them when we are on the training pitch, and when we are walking back in.
"I think the new boys have done well since coming in, and every team in the same position with the restrictions.
"We just need to make the best out of a bad situation.
"It's not ideal that we can't be in the same dressing room or go for meals together.
"But we just have to get to know each other as much as we possibly can.
"We have to do what have to do just now.
"The main thing is that everyone is protected.
"We lost a few players through Covid on international duty so we just need to get on with it."
Brown is, meanwhile, relaxed about the prospect of having to dip in and out of the side as Celtic tackle a blizzard of domestic and European fixtures ahead of Christmas.
"Yeah, the manager wants competition in every single position," he said.
"That's what we need. We can't rely on one person playing 65 games in the one position this season.
"You have to make sure everyone is fine."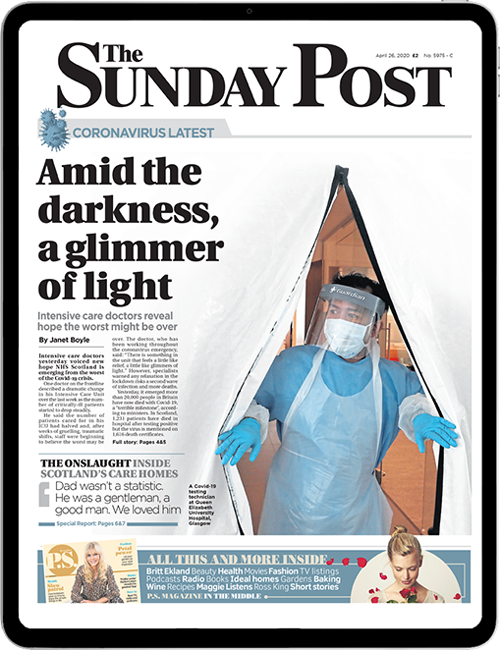 Enjoy the convenience of having The Sunday Post delivered as a digital ePaper straight to your smartphone, tablet or computer.
Subscribe for only £5.49 a month and enjoy all the benefits of the printed paper as a digital replica.
Subscribe