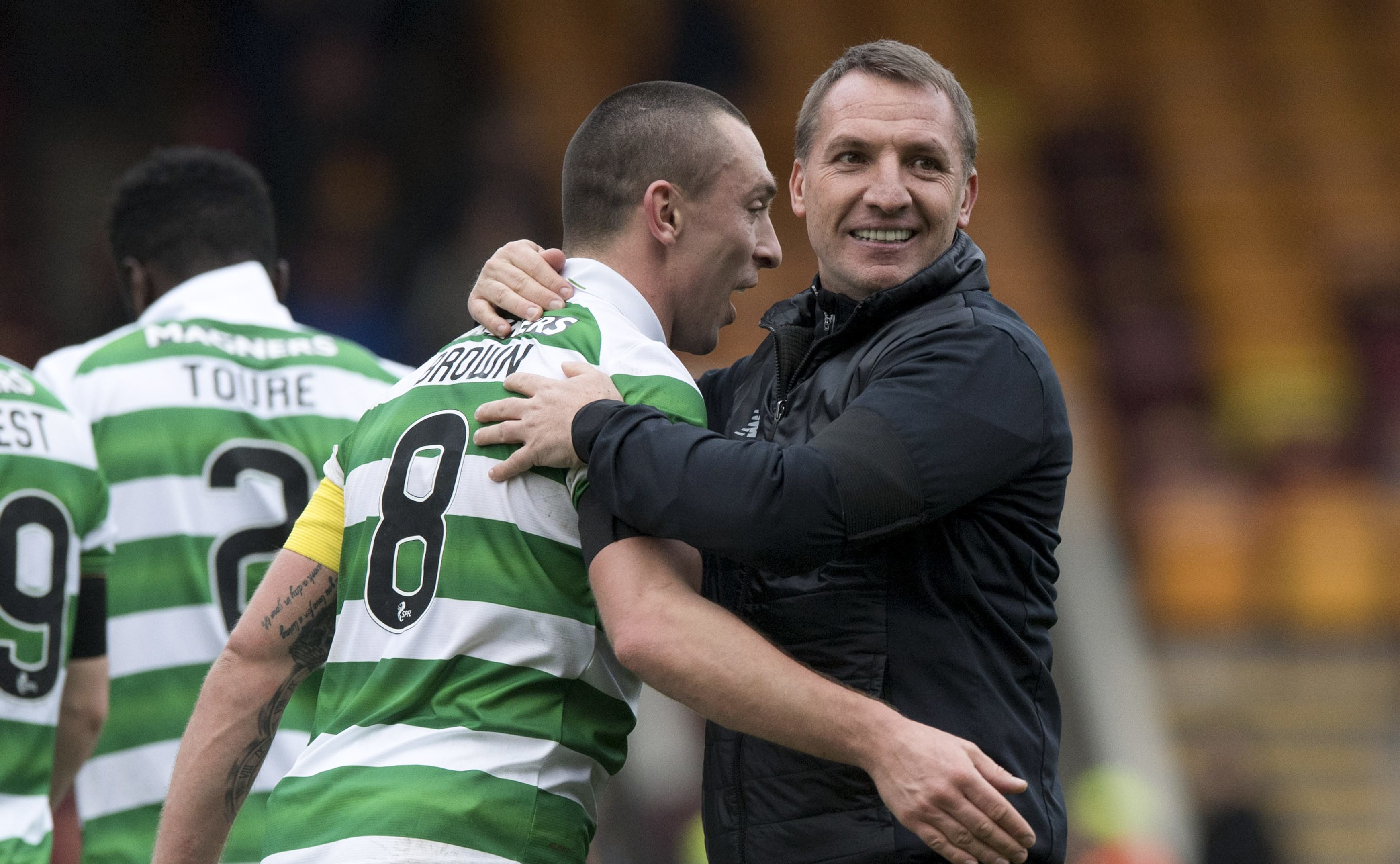 SCOTT BROWN admits he was sceptical on first hearing Brendan Rodgers reveal his vision for Celtic.
He knew the Northern Irishman had taken Liverpool to within a Steven Gerrard slip of the English Premier League title in 2013-14.
As to whether he could affect a similar – and near instant – revolution north of the border, the Hoops captain just wasn't convinced.
But from losing to Lincoln Red Imps in Gibraltar in his first European tie, to crashing 7-0 in Barcelona on the opening night of the Champions League, in midweek Rodgers guided his side to a draw against Manchester City in the Etihad.
As he reflected at the conclusion of the club's first European campaign under Rodgers' charge, Brown said: "I didn't think he could do what he had done as quickly as he has.
"I thought after last season that changing things round to his philosophy would take a lot of time because he would have to bring in a lot of players and change a lot of things.
"Although we won the league last season, I think everyone would agree there were times when we were struggling.
"We would be 65, 70 minutes into games and be looking at the clock, thinking: 'We haven't scored. We are going to have to rely on Griff (Leigh Griffiths) to score us a world-beater to get us out of bother'.
"To be fair to him, most of the time he did it! But it wasn't the best way to work.
"Now, although we are not yet the finished article, we are looking a lot better than we were at the start of the season.
"Since getting through the qualifiers and getting through that Barcelona tie, we are just improving and improving.
"If we could have won against Manchester City on Tuesday, it would have topped it all off, but it wasn't to be.
"I think we played really well and that, when we look back, we will see that.
"To come through two games unbeaten against one of the top teams from one of the world's strongest leagues shows you that we are improving.
"And, of course, now we have the luxury of being able to bring Griff off the substitutes' bench as a game-changer.
"That's because Moussa Dembele has come in and been outstanding.
"He is scoring the goals and he is great at leading the line. Plus there are so many of the other guys chipping in with goals now.
"Take the Manchester City game. Gary Mackay-Steven who has not been seen all season, came on for his first game and was fantastic.
"He nearly scored, he created chances, looked positive and looked like he is enjoying coming back into the Champions League in a Celtic jersey."
Rodgers was up front in stating he would be looking to add quality rather than quantity to his squad.
It is how well they have slotted in that has taken the Hoops skipper aback.
"There haven't been many, but the ones he has brought in have all made very big impacts," said Brown.
"Moussa we have just talked about. Scott Sinclair has been brilliant while Kolo Toure has shown himself to be a proper leader as well.
"It has not just been their impact on the park, either.
"They have all proved themselves to be good lads in the dressing-room, not just on the park.
"We have got a great team spirit. There is no one there you think you don't want to talk to, or who won't put their body on the line for you."
Crucially, Brown argues, Rodgers has improved Celtic's squad by improving the output from the players he inherited.
"He is a great coach and has used his ability to make us better players," he said.
"Certainly from my own personal experience, I think he has made me tactically sharper and more aware.
"I analyse the game for myself more now, so I'm not just running and chasing the ball and blowing my energy by 70 minutes.
"I try to get on the ball and try to keep the ball, and use it as best I can for the team.
"We all want to score a couple of goals here and there, but my job is just to sit in front of the back four and try and control that area as much as possible and prevent counter-attacks.
"The result is I think am turning into a half-decent player which is not bad.
"It has only taken me about 15 years!
"I think for me it is enjoying football, coming in with a smile on your face, playing alongside top-quality players for a top-quality manager who wants to play football the way I have always believed it should be played.
"Being in the Champions League is why I signed for this club. You want to play in the big games.
"And since the first game – the disappointment of that 7-0 away to Barcelona – we have got a lot better.
"We were all really disappointed by that one, but we have kicked on since then.
"Now we have to focus on the domestic competitions and try to just keep playing the style of football which has been bringing us success.
"We have already won the League Cup, but there are two more trophies still for us to aim for and we will be doing our very best to deliver.
"And then, when we do get back into Europe next season, we can hopefully use the lessons we have learned this season to again prove the Champions League is the level we belong in."
After the dramatic transformation under Rodgers, who'd bet against that?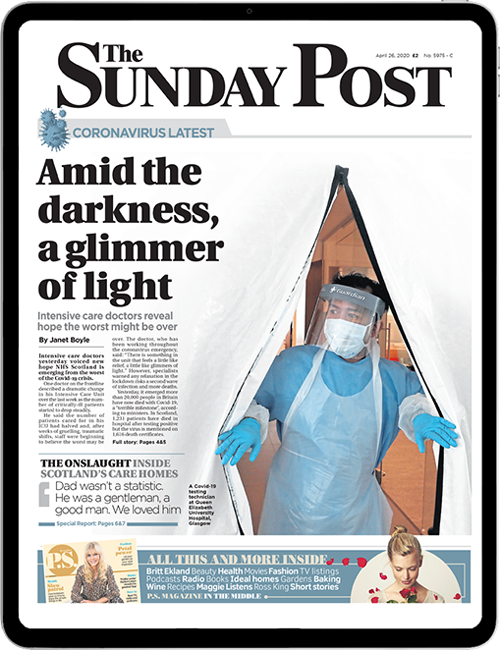 Enjoy the convenience of having The Sunday Post delivered as a digital ePaper straight to your smartphone, tablet or computer.
Subscribe for only £5.49 a month and enjoy all the benefits of the printed paper as a digital replica.
Subscribe