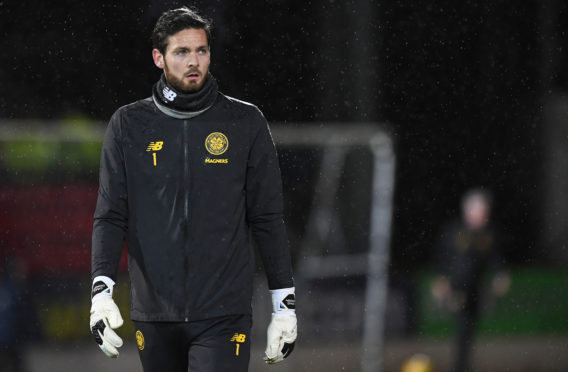 Neil Lennon has urged Scotland boss Steve Clarke to keep Craig Gordon in his thoughts for the Euro 2020 play-offs.
Since Celtic brought Fraser Forster north on loan in August, the 54-times-capped Gordon has not appeared in any league games, and made only sporadic appearances for the club in European and League Cup ties.
That's a situation that has the keeper concerned about his international prospects, especially with a January move – whether on loan or permanent – having been blocked by the Hoops.
Lennon, though, is adamant the fact he is no longer first-choice at his club should not completely scupper his chances.
"Craig Gordon is certainly good enough to be in the Scotland squad – even if he's not playing for us every week," said the Celtic boss.
"That would be my opinion.
"I see him every day, and he's an outstanding trainer and an outstanding professional.
"So whether he's playing regularly or not, he's still more than good enough to be in the Scotland squad.
"The decision whether to let him go in the window was an awkward one.
"From the club's point of view, we don't want to let him go. But from a human perspective, I can totally understand where he's coming from at the minute.
"The club's stance is we want him here.
"It's hard for a keeper. It's a completely individual position, and I totally understand where he's coming from.
"But he is training great, and he looks great. It's just that Fraser is our No. 1 choice right now.
"We have Scott Bain, too, but he is still having a bit of a problem every now and then with the thumb. It flares up a little bit."
Definitely encouraging news for Clarke – and all Scotland supporters ahead of the Nations League play-offs in March – is the Celtic manager's belief that James Forrest is at the start of a hot streak.
"I thought James was great the other night against St Johnstone," he said.
"He has scored a great goal, and his assist for the first goal was great. His work-rate was great, and I felt that he played with real freedom – the James Forrest that I love.
"He is such an important player. That's 15 goals for the season, which is a great return.
"I want him to get to at least 20 goals by the end of the campaign."
The Northern Irishman was defensive about criticisms levelled at his winger that he had come up short in the games against Rangers.
"I'm sorry, but that's really unfair on a player that has been absolutely unbelievably good for this club for such a long time," said Lennon.
"People have short memories. James is entitled to a couple of bad days now and again. He has been outstanding.
"I don't think he gets cut the same slack as others do sometimes.
"Home-grown players get it a little bit more for some reason.
"Sometimes when he doesn't play as well as people expect, they get on his case.
"He'd played a lot of games. That absolutely has to take its toll.
"Look at his record in Rangers games. I'd say it was pretty good. The amount of goals, assists he's had, the wins.
"James is a big-game player.
"Alright, he did not have one of his better games (in the league defeat to Rangers at Celtic Park) but we make too big an issue of it at times, we really do.
"He's just a quiet kid. That's why he's had such a successful career. There's been no controversy surrounding him, there's been no social media around him.
"He just comes in, plays his football, does his training and goes home again. What's wrong with that? He's a manager's dream."
So much so that when Lennon went down to manage Bolton Wanderers in 2014, he tried to take the winger with him.
"I did enquire about him, but got told: 'No chance'. The club just weren't interested in letting him go," he said.
"And here we are in 2020. He has been here over a decade.
"I just think he's a magnificent footballer, and a magnificent kid. I've got a great relationship with him and long may it continue."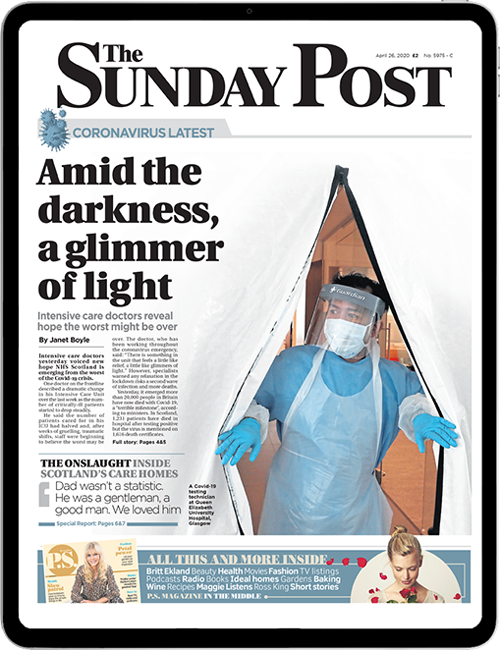 Enjoy the convenience of having The Sunday Post delivered as a digital ePaper straight to your smartphone, tablet or computer.
Subscribe for only £5.49 a month and enjoy all the benefits of the printed paper as a digital replica.
Subscribe