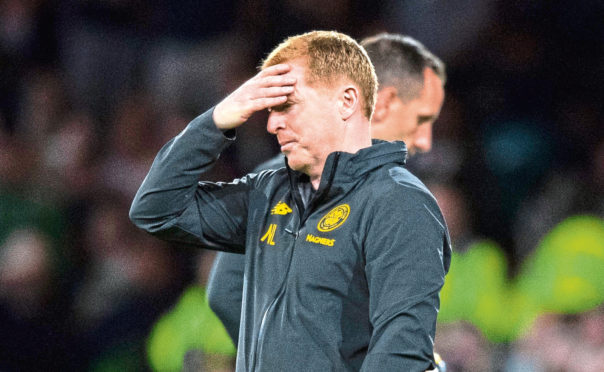 Sixteen summers have passed since Neil Lennon lined up for Celtic in the swelter of Seville.
But he doesn't have far to turn for reminders. Not this week, anyway.
In the wake of the club's calamitous Champions League exit to Cluj, all media – social and otherwise – have been awash with criticism, and conspiracy theories explaining where it all went wrong.
Prominent among them, a couple of choice takes from men who were Lennon's team-mates in the run to the 2003 UEFA Cup Final, the showpiece that launched an armada of Hoops supporters off to Spain.
Chris Sutton, who played every minute in Andalucía, raged that losing at home to the Romanians effectively meant the £25 million brought in from the sale of Kieran Tierney was gone.
John Hartson, who missed out on the Seville Final but whose strike at Anfield helped dump Liverpool out at the quarter-final stage, backed the supporters' anger, and their disappointment at the club's failure to take their place at Europe's top table.
Both questioned the thought processes behind the manager's team selection and tactics on a night in which the Scottish champions scored three – but conceded four.
Like the Murphys, though, Lennon isn't bitter.
"Sutty is a pundit, so he has got to do his job," he said, as he sifted through the wreckage of his Champions League dream at Lennoxtown on Friday morning.
"Ten years ago I would have been straight on the phone to him – 'See you, you such and such. What are you talking about?'.
"Now, though, I don't take it personally.
"Chris, John and the Andy Walkers of this world, they are there to give their opinion.
"They will see the game the way they see it, and I will see the game the way I see it. Whether I want to listen to them is another thing.
"I understand the criticism, but I also know that I don't become a bad manager after one half of football or one night.
"For example, people will say that Callum McGregor should have played in midfield rather than left-back. But I will argue with anyone that, if you analyse the game, Callum's role had no outcome on the result.
"I have been in the Champions League. I know what it takes to manage and play in it.
"It hurts me that we have lost that opportunity because – in my stupid opinion – against Cluj we were the better team."
If the Irishman seems unusually forgiving of his former team-mates, it has to be remembered where he is coming from.
Prior to accepting the call from Celtic to come in and save the day in the wake of predecessor Brendan Rodgers' hasty exit to Leicester City, he was establishing a growing reputation as a pundit himself.
Articulate, knowledgeable and opinionated in a way that wasn't simply courting controversy, he was a fixture on Irish television, and was an increasingly-regular guest on SKY's debate shows.
Others have relished the role so much, they have rejected high-profile roles in football.
Lennon chose instead to jump back into the goldfish bowl that is life as the manager of Celtic.
Only this time as a markedly more-relaxed figure than the one who many feared was only one bad decision away from his next touchline meltdown.
It is a trick, the 48-year-old admits, that has only been possible with the benefit of time.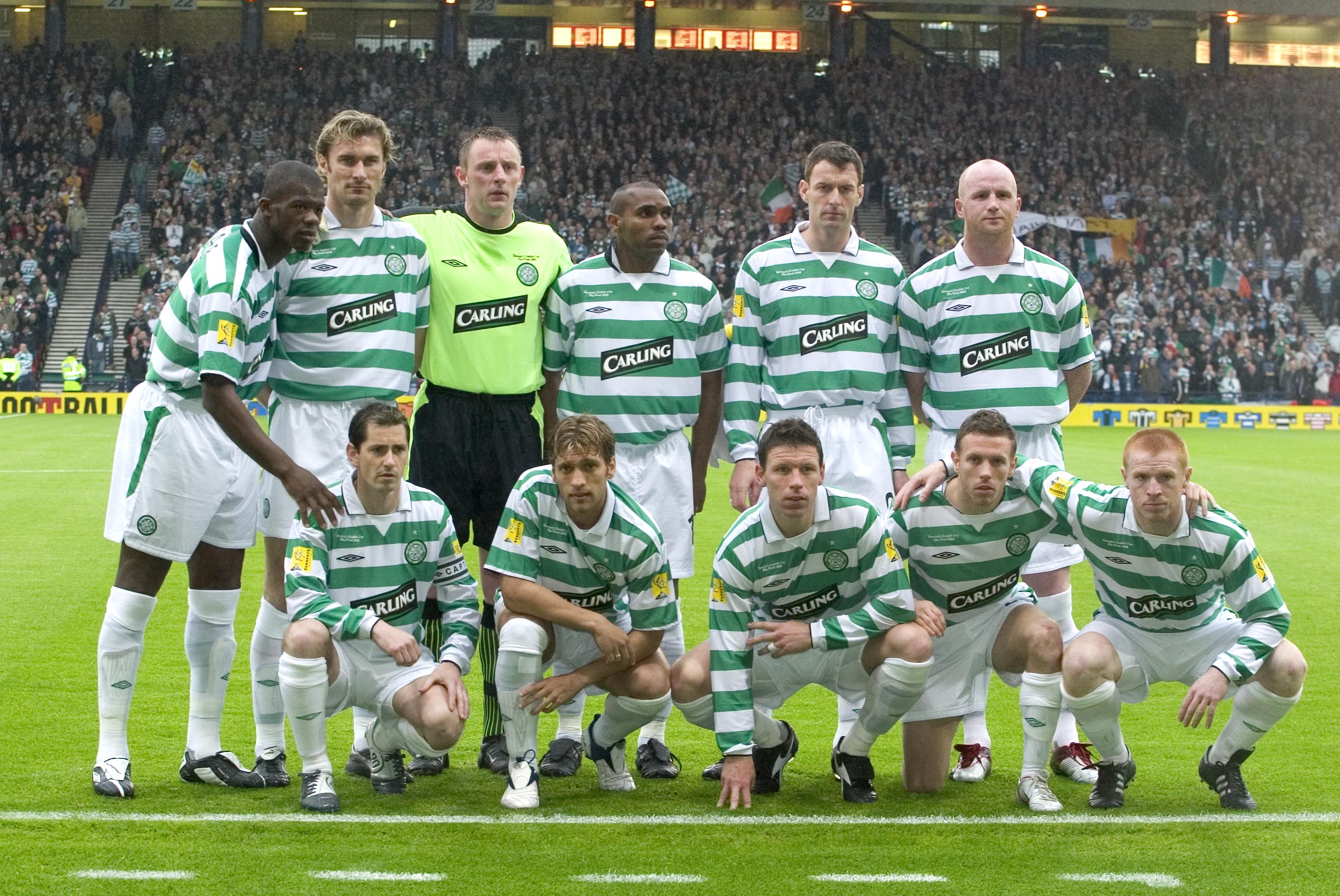 "It is experience that makes the difference," he said. "You learn you can't always expect the team to do what you want them to do.
"They are going to make mistakes. Some of them are going to be off it.
"You have to accept that, and understand it. But it is a bitter pill to swallow.
"In our case here, we have had a two-day hangover. There might be a bit more of a hangover, a prolonged one. But we have to work through that and gauge the Europa League ties when they come.
"It is not what we want, but we have to accept it now.
"What we have witnessed is a fall-out and fall-outs will come. You have to have a sense of perspective on things.
"So you win 7-0 (at home to St Johnstone) and 5-2 (away to Motherwell), and you don't get too high about it.
"You lose a big game in disappointing circumstances, and you don't get too low about it.
"You have to analyse it in the cold light of day. You speak to the players about it.
"We have analysed the first half this morning, which was probably the most-disappointing aspect of Tuesday night.
"We didn't approach the game the way we wanted them to, in terms of full throttle.
"Second half, we got the reaction we were looking for. We were outstanding in the second half, but gave Cluj oxygen through the concession of freakish goals.
"So we have only ourselves to blame for the defeat."
As tempting as it must be, Lennon won't be throwing any of the culprits under the bus – a stance which is good news for Scott Brown, who conceded a bizarre penalty.
"We are not here to make scapegoats or individualise," Lennon continued.
"Again, ten years ago, I probably would have done. I've learned from that as well.
"It is a collective.
"We missed good chances, and if we had taken our chances we wouldn't even be having this conversation.
"You can analyse the defeat in many, many ways.
"Broonie is disappointed, obviously, but he has been a huge player for the club for a long, long time and will continue to be."
It is a pragmatic stance, and one that should serve him well in terms of Thursday night's Europa League first leg against AIK Stockholm, the parachute pay-off for having got three rounds into the Champions League qualifiers.
Brown, as usual, will lead Celtic out on their home ground, and it will be his job to galvanise players and fans alike into getting up for a tournament which, in all its different guises, has provided plenty of thrills and spills for Hoops supporters over the years.
"We have to try to take some good from this exit, the way we did when we went to Seville in 2003," said Lennon.
"Back then, when we went out of the Champions League (on away goals to Basel), we never envisaged what we could be at the start of.
"But you never know where football can take you. We have to believe that.
"Obviously we now have a difficult tie against AIK Stockholm to get to the group stages of the Europa League.
"Our Champions League disappointment will be fresh in their minds, and they have to try to use it as a real motivation.
"I say that because it is important we continue to have European football to play this season.
"I think this team has power and goals, plus the potential to do some good things."
As Lennon himself points out, in the football-mad environment of Glasgow, potential does not win any popularity contests.
For all the Celtic supporters are focused on the importance of winning nine-in-a-row, they have taken this loss badly.
Time will help salve the wounds, but even a swaggering dismissal of the Swedes won't stop critics bemoaning the loss of potentially-great financial revenue, and the new faces it would have helped usher in.
Last year, Lennon completed the treble Treble, and won a permanent position as manager off the back of that success.
This season, with history on the line and a high-profile stumble already incurred, he will need to be more sure-footed than ever before.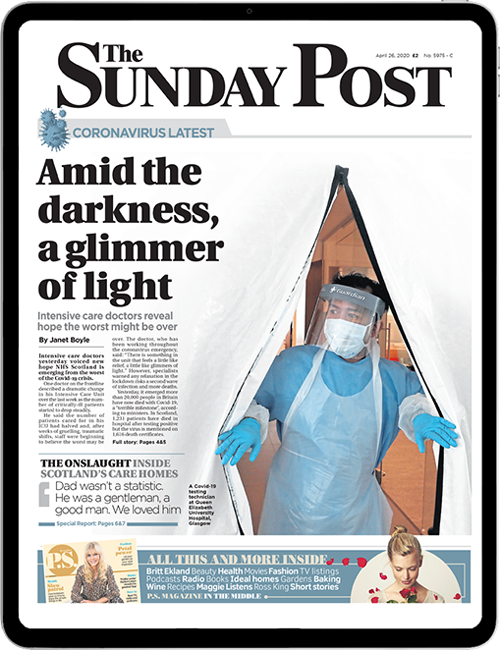 Enjoy the convenience of having The Sunday Post delivered as a digital ePaper straight to your smartphone, tablet or computer.
Subscribe for only £5.49 a month and enjoy all the benefits of the printed paper as a digital replica.
Subscribe