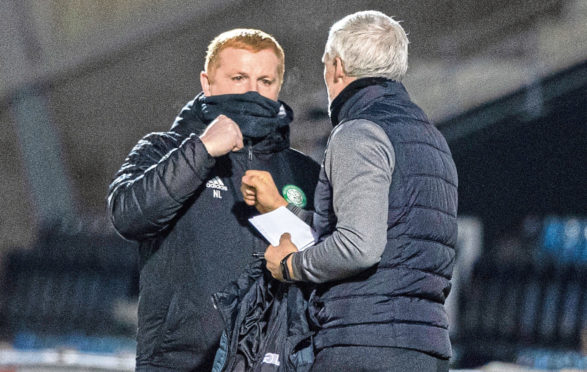 Celtic manager Neil Lennon last night hit back at Jim Goodwin in the row over diving.
The St Mirren boss was heavily critical of Hoops defender Greg Taylor for his part in a penalty incident in the Hoops' 4-0 win in Paisley in midweek.
The spot-kick was awarded after Taylor tumbled under a challenge from Ryan Flynn.
That infuriated Goodwin, who said the contact would not have been sufficient to knock over his seven-year-old son.
Calling on the SFA to clamp down on players trying to trick referees, he warned that a failure do so would end up with football becoming a non-contact sport.
But Lennon took issue with Goodwin's claims, arguing Taylor had done nothing wrong.
"Jim needs to rein it in a bit because he is out of order – well out of order," he said.
"I am not having other managers accusing my players of diving when it is clearly not true.
"Greg is no cheat. He is one of the best pros you could work with, and he didn't dive.
"It was quite clear he was pulled back, and he was also clipped by Flynn at the top of his foot. The referee deemed it a penalty.
"We've looked at it again, and there are two contacts – one on his arm, and one on his foot.
"Look, Greg has gone on the wrong side of Flynn, he has got across him and whether Ryan has clipped him accidentally or not, it has been enough to bring Greg down.
"So I don't see where anyone can accuse him of diving.
"People say: 'Oh, it's soft'.
"Whenever we get a penalty these days, there is a whole controversy about it, but it is clear there was contact in the box.
"It was clear for Taylor in the St Mirren match, and it was clear for Albian Ajeti in the game against Kilmarnock.
"So where, all of a sudden, this diving conversation has come from, I don't know.
"In this case, I think that takes away from a good performance.
"If I was Jim I would be concentrating on what happened to his team in the second half as opposed to accusing other players of cheating or diving.
"As I say, I think that's totally out of order from him."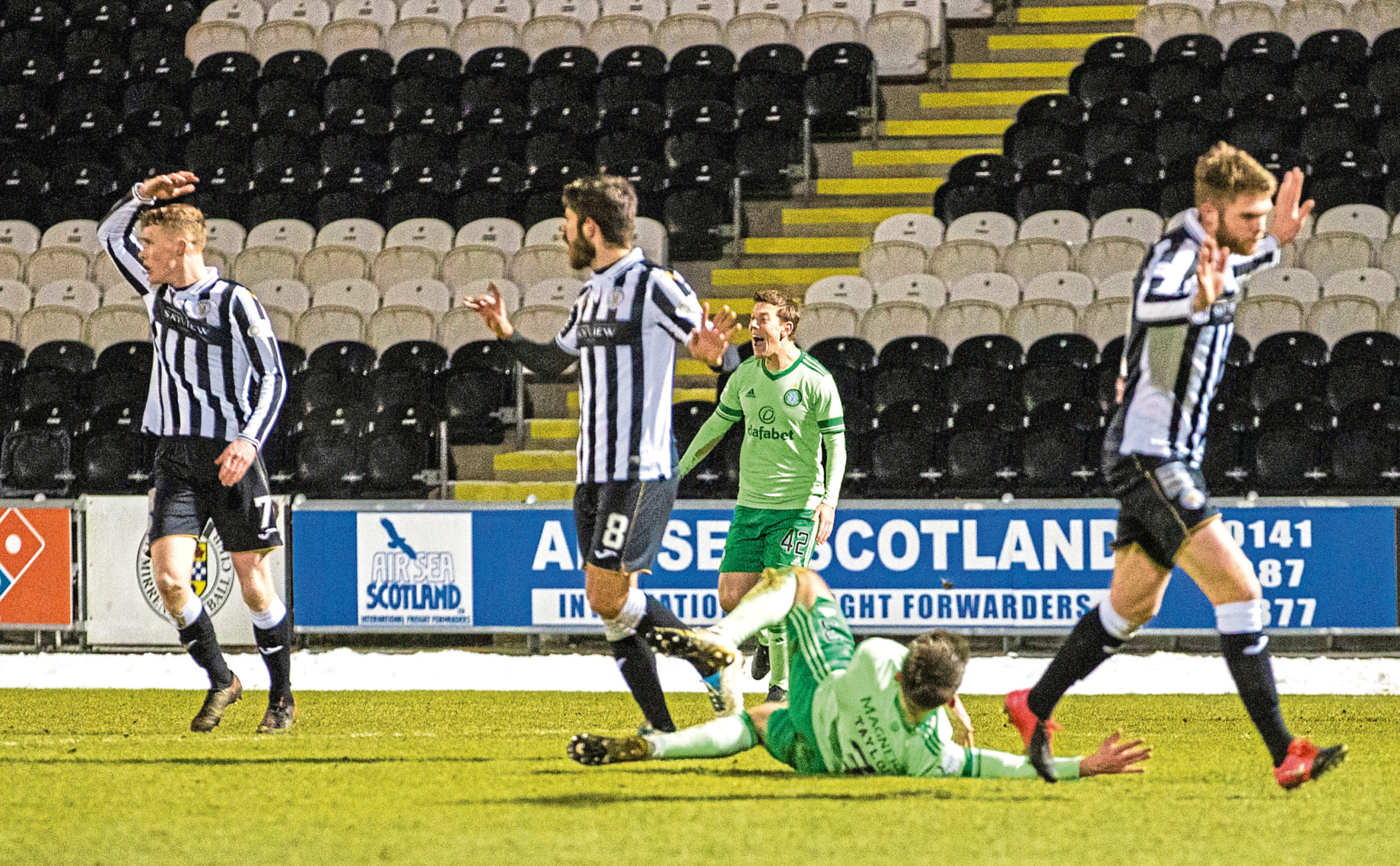 Lennon contrasted Goodwin's criticism with his own club's reaction to the injury Stephen Welsh suffered under a bad tackle from Jon Obika in the same match.
The Scotland Under-21 cap had to be stretchered off, and it was initially feared to have sustained an ankle break or ligament tear.
Those concerns have since been allayed and, subject to passing a fitness test, he could even feature in today's game away to St Johnstone.
"I think it is clumsy and late, but I don't think it is malicious," said Lennon, who has Shane Duffy standing by as an obvious replacement for Welsh.
"We're honest. We don't deflect."
And while agreeing the introduction of VAR would establish the rights and wrongs of individual incidents, the Irishman is not certain he will be seeing it in the Premiership any time soon.
"Yes, it would help. But you have to remember it is left to the referee's discretion once the referee's looked at the incident," he said.
"So, whether we have VAR or not, it will be down to the referee's interpretation of what he sees on the screen, or what the other referees elsewhere see on the screen.
"The bottom line is that there is an affordability thing here in Scottish football – can we afford VAR in the stadiums?
"That's why we don't have it at the minute and, going forward, the way football is up here, it is going to be very difficult to introduce VAR, from a cost-effective point of view."
Today's game in Perth will come too soon for James Forrest, whose long-awaited return from injury now looks likely to come on Wednesday against Aberdeen.
Celtic, though, will be boosted by the availability again of Ismaila Soro following his involvement in a car crash.
Lennon revealed: "He is OK now. He should be fit and ready to play.
"He went down a bit of a hill, and hit a bit of black ice.
"He has hit a bus stop sign or something like that. He is fortunate in many ways.
"Thankfully, he is OK. He is not used to this weather. That will take a bit of adjustment as well.
"If you hit that black ice, you're in the lap of the gods and anything can happen."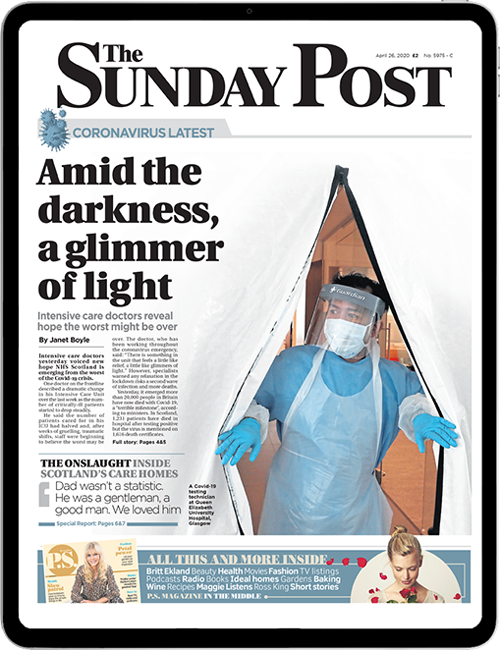 Enjoy the convenience of having The Sunday Post delivered as a digital ePaper straight to your smartphone, tablet or computer.
Subscribe for only £5.49 a month and enjoy all the benefits of the printed paper as a digital replica.
Subscribe