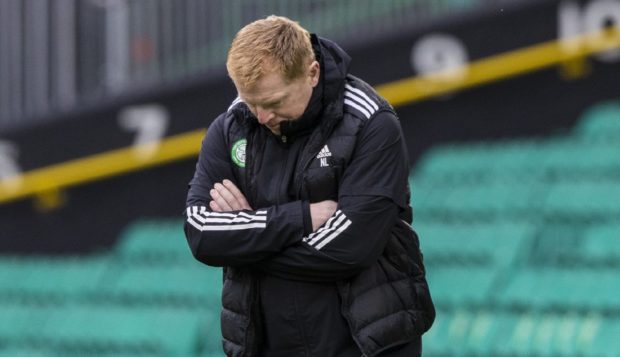 Neil Lennon last night reflected on one of the toughest weeks of his career.
The Celtic manager is the focus of the Scottish football's attention following two damaging, high-profile defeats in the past week.
He stood on the sidelines and watched as Rangers beat his side in the derby last weekend.
Then on Thursday night, it was more of the same as Milan ran out 3-1 winners in the Hoops' Europa League group opener.
Lennon admitted: "It's been one of the hardest few days I've had as a manager.
"The international break was really tough because we were getting one call off after another.
"We didn't get the players together until the Friday before the Old Firm, and had to try and prepare them for a huge game.
"Off the back of that, we had to play a really good side in AC Milan.
"I'm bitterly disappointed that we lost the game because I hate losing at any time, especially at home.
"But in the second half, we were excellent and could have got something out of the game.
"That gives me a lot of things to think positively about going into another big week."
Over the last few days, the Irishman has drawn criticism in places for a perceived lack of animation in his reaction to the unfolding struggles of his team.
The reason for his surface calmness is simple – he does not believe publicly losing it helps anyone.
"I cope with these type of weeks differently now, 100%.
"I deal with it better. I wouldn't say I'm more philosophical about it, but I take a step out and look in.
"I understand that there are mitigating circumstances.
"Of course, there are things I want to do better myself.
"And I want the players to do better. But I don't take it as badly or as personal as I used to.
"That doesn't mean I don't care. Obviously, I do.
"But I don't get caught up in the knee-jerk reactions, and stuff like that.
"It's not productive. Sometimes I question myself. I ask, 'Do you care enough'? But of course I do.
"I just handle it with a far more measured approach."
It is a way of working which the Celtic boss is convinced is more successful than publicly venting his ire for all to see.
"I have changed my demeanour, and I think it's worked," he said.
"People over-analyse things. My touchline behaviour isn't going to make them play any better or worse.
"I'm used to the way my team works. I still get a bit animated but I don't want to permeate any anxiety over to the players.
"When things don't go for me or the team, we get analysed. Every nuance is scrutinised to death.
"But I'm not convinced that's the way forward.
"And it would be a mistake for people to think I've not got the same fire in my belly that I had before.
"I have it more than ever, especially when my back's against the wall.
"That's when your management, and man-management, really comes to the fore.
"It's about looking after the players at a difficult time – if you can call it that."
Lennon was also defensive on the subject of criticism from his former team-mate, Chris Sutton.
In television commentary, Sutton said the Hoops had hit "rock bottom" when they were 2-0 down to the Italians.
For the Celtic manager, that was an assessment that bordered on hysteria.
"Listen, we were playing AC Milan, who are top of Serie A," he said.
"There were a lot of aspects to the game where I thought we were better than Milan, particularly in the second half.
"We were very strong and we had a good appetite. We had more energy than the weekend, and our body language was a lot better.
"And in the second half we were the better team. We just lacked a bit of cutting edge and quality.
"We certainly deserved our goal, and went all-in to try and get something out of the game.
"To say we'd hit rock bottom – that is hysteria. I can't buy into that.
"Chris has a job to do, like all pundits.
"But you don't have to agree with their opinion."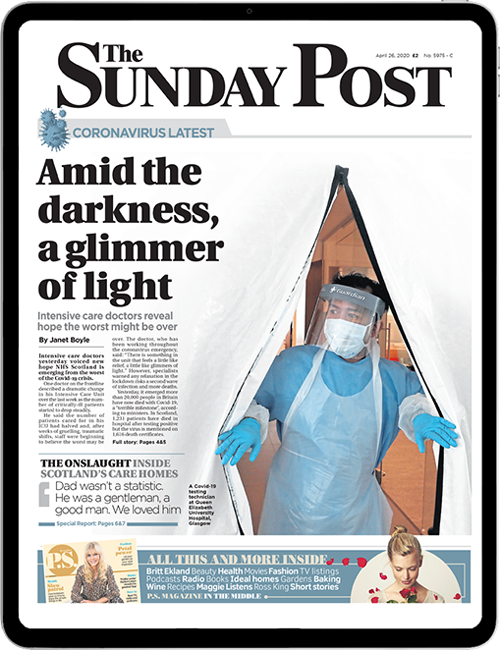 Enjoy the convenience of having The Sunday Post delivered as a digital ePaper straight to your smartphone, tablet or computer.
Subscribe for only £5.49 a month and enjoy all the benefits of the printed paper as a digital replica.
Subscribe