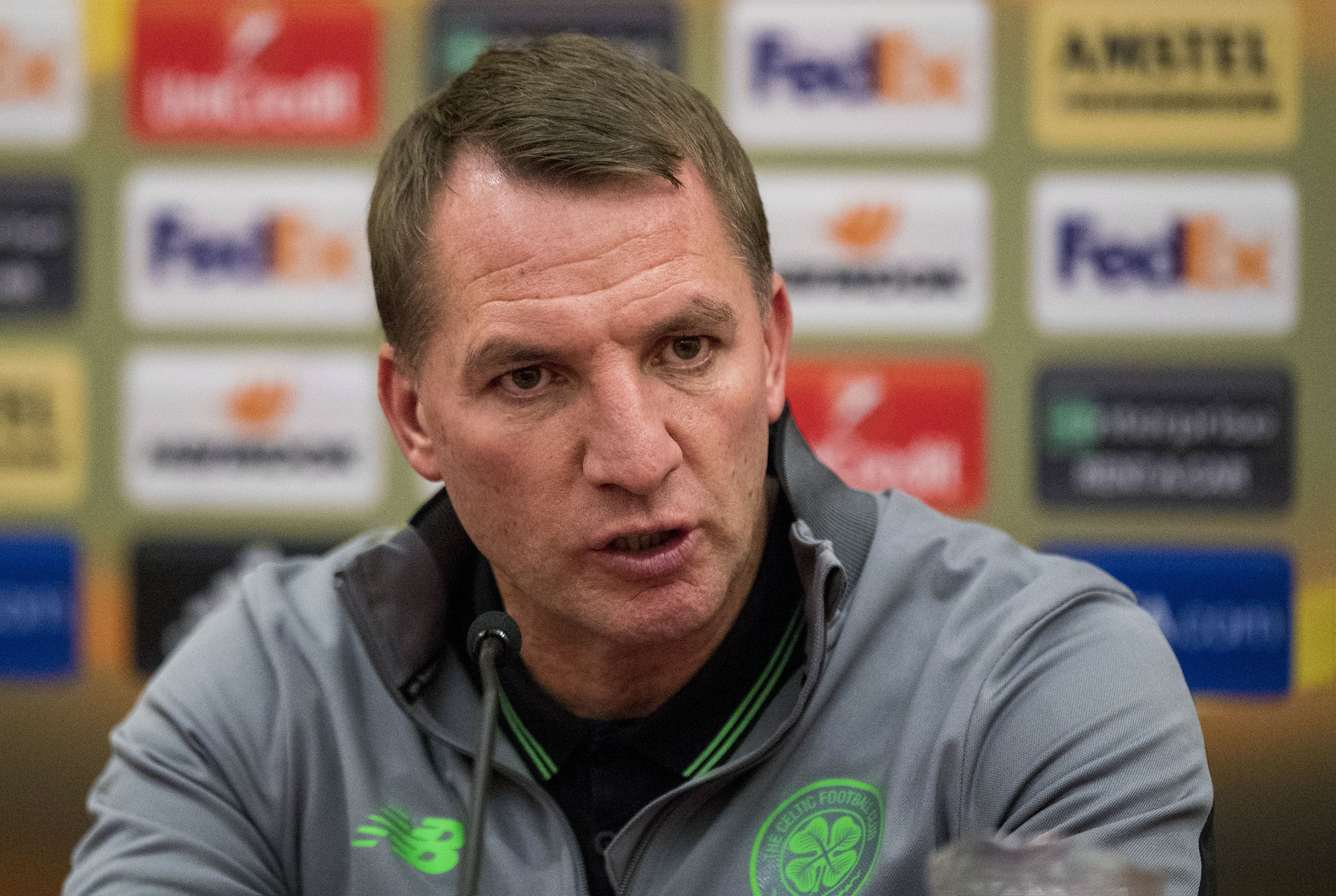 BRENDAN RODGERS wants Celtic to use their heads more than their hearts as they look to oust Zenit St Petersburg from the Europa League.
The Scottish champions were well worth their 1-0 win in the first leg of their last-32 clash in Glasgow last week.
Ahead of the return game in Russia on Thursday night, Northern Irishman Rodgers called for his players to control their emotions.
"Both games can be different," said manager Rodgers. "It's important you stay calm.
"In all our qualification games we have played since I have been at Celtic, whether you are home or away, it's important to retain the emotion of the game.
"You have to be able to play quality football and to do that, you have to stay calm and retain your emotion in the game, no matter how it goes.
"Thankfully, when we have been in that situation we have dealt very well with it, and hopefully we can do that again."
Celtic skipper Scott Brown also stressed the need to be disciplined in the Krestovsky stadium.
Brown said: "We're still the underdogs and coming away from home is always hard but you have to believe in yourself.
"Yet again we're facing another top quality club. You never know what can happen in football, it'll be a long 90 minutes and we'll be very disciplined and make sure we take our chances.
"It was difficult last week but yet again we upped our game and we played well in the game. Here's hoping we can do that again."
Zenit's defeat at Celtic Park came in their first competitive game for two months, with the long gap due to the winter break in Russia, and defender Igor Smolnikov claimed that was significant.
Speaking through an interpreter, he said: "The problem wasn't our preparation, it was the first match of the season for us.
"But this time, it is our home game and it is going to be a completely different game."