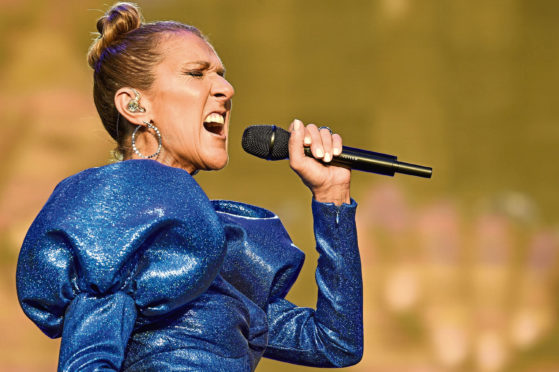 In her early years she could not speak a word of English but today Celine Dion is an international star who has millions of fans eagerly listening to every song and queuing for tickets for every concert.
No wonder she is so happy to be on a world tour – and coming to Britain.
"I have wanted to do this for some time," she said. "I had to wait because my family came first and therefore the long resident seasons were the best option but now my family are old enough and we can spread our wings and travel the world which is just fantastic."
Celine's global tour really is exactly that. As well as dates in the USA and her native Canada she has a full diary of gigs throughout Europe and into Israel with more dates being added all the time.
She will be touring throughout 2020 and many of the concerts including those a year away are already sold out. That's the fan force of Celine Dion.
"It is so exciting," she said. "It was quite international at the residencies because people used to fly from all over the world to be there including many from Great Britain and Ireland.
"It was wonderful to walk out on stage every night and see a sea of people waving and cheering and meeting many of them afterwards. I find it quite overwhelming really."
Celine began life in March 1968 in a little town in Quebec called Charlemagne.
"We were a big family," she said. "I was the 14th child – yes, really! I have nothing but happy memories because we didn't have luxuries but we had a lot of love and fun.
"When I was a baby, I am told I slept in a drawer. I guess when you have so many children you don't put them to bed at night, you file them.
"One of the things we all shared was a love of music. My mom and dad had a passion for music of all kinds and us kids just picked up on it and loved it too.
"My parents used to organise little concerts in neighbouring villages and we all took part in some way or another. That is probably where it all began."
That humble beginning was a launching pad for an incredible career.
"My mother told me that I had talent," said Celine. "She didn't put me on a pedestal because the whole family had talent but she saw an extra something and supported me all the way.
"She helped when my brother Jacques and I wrote a song when I was just 12. It was called Ce n'etait qu'un reve – It Was Only A Dream.
"My mother helped us with it and then taped it and sent it to a man named Rene Angelil. She didn't know him but she knew of him so she just gave him a try.
"Things happened pretty quickly then because he got in touch and invited us to his office. He handed me a pencil and told me to sing into it as if I was in front of a big audience. I was a bit taken aback but I did what he said and it worked.
"He became my manager and was a real gentleman all the time. He even mortgaged his house to be able to fund my first album and when I got older I realised that he was not just my manager but that I had fallen in love with him.
"It is well known that we married and we had a very happy marriage until he sadly died. During that time he was my manager, my husband, my best friend and the wonderful father of my children."
Celine's career went on hold during her husband's last days and she, understandably, took some time to recover from her loss when he passed away but she knew that he would want her to get back to work and she did that – explosively.
She went back into the recording studio, back on tour and has also been involved with both cosmetics and clothing promotions.
Where does she find the energy?
"I like to work and touring keeps you pretty fit although I do like to exercise too. In the past a few people have thought that I had some kind of eating disorder but that has never been the case. I eat what I like. I am naturally slim and I do a lot of dancercise including ballet so I think that just works for me.
"My family have always been No 1 but I have been singing all my life and I couldn't just stop. I was a singer before I was a performer but being in touch with a live audience adds a different dimension.
"I enjoy the recording sessions though they are hard work but there is nothing better than going out there in front a live audience and giving them the very best you can.
"It is not just about singing, it is about performing and giving them an experience that will be a memory forever. It is not about what you take from an audience, it is about what you give.
"This tour is huge of course and to be honest I could not tell you where we are on a particular date. I like to know where we are going, of course I do, but I am all about performance, I leave the organising to those who are so much better at it."
Celine has won countless awards as well as selling millions of albums but she has always kept her feet on the ground.
"I never forget where I come from and the simple pleasures we took from music. That is what is important – music. It can bring people together, touch their hearts and share something that knows no barriers.
"It doesn't matter how big your house is or how much you earn or what language you speak – music lifts us all to the same level."
Her new album is called Courage and that is also the title of the world tour.
"Courage is something we all need at certain times in our life," she said. "The album reflects that. It is a real mix and I am very pleased with it because there are some brand new tracks and some that have been released before and become favourites.
"There are some ballads and some upbeat numbers too and all of that is reflected in the tour performances. It is my first English album for six years and I hope people like it."
Celine's Courage World Tour brings her to our shores in early September 2020 and she will be appearing in Manchester, Birmingham, Glasgow and London. There are also two dates in Dublin which have already sold out.
"I genuinely love being in Britain because the people are so nice and warm. They love their music and they are always just lovely to meet.
"I was honoured to appear before Her Majesty the Queen some years ago in a Royal Variety Performance and that was such a thrill. I was terrified.
"I was in London in the summer at Hyde Park in the great British Summer Time show. I loved it and the experience was just fantastic.
"Those are the moments that are so special and I hope that when we are back in Britain in 2020 we have another great time – I am sure we will."
Celine Dion has indeed become a legend, an international icon and perhaps one of her most endearing qualities is that every time she sings she sings from the heart.
"I do, I really do – because that is where music began in me and that's where it still lives."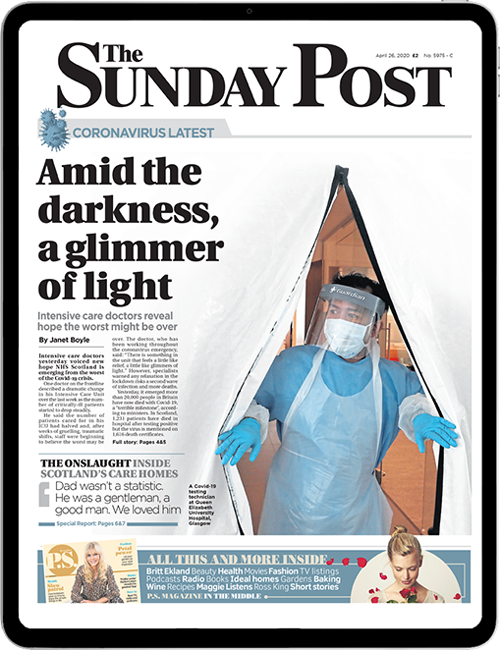 Enjoy the convenience of having The Sunday Post delivered as a digital ePaper straight to your smartphone, tablet or computer.
Subscribe for only £5.49 a month and enjoy all the benefits of the printed paper as a digital replica.
Subscribe