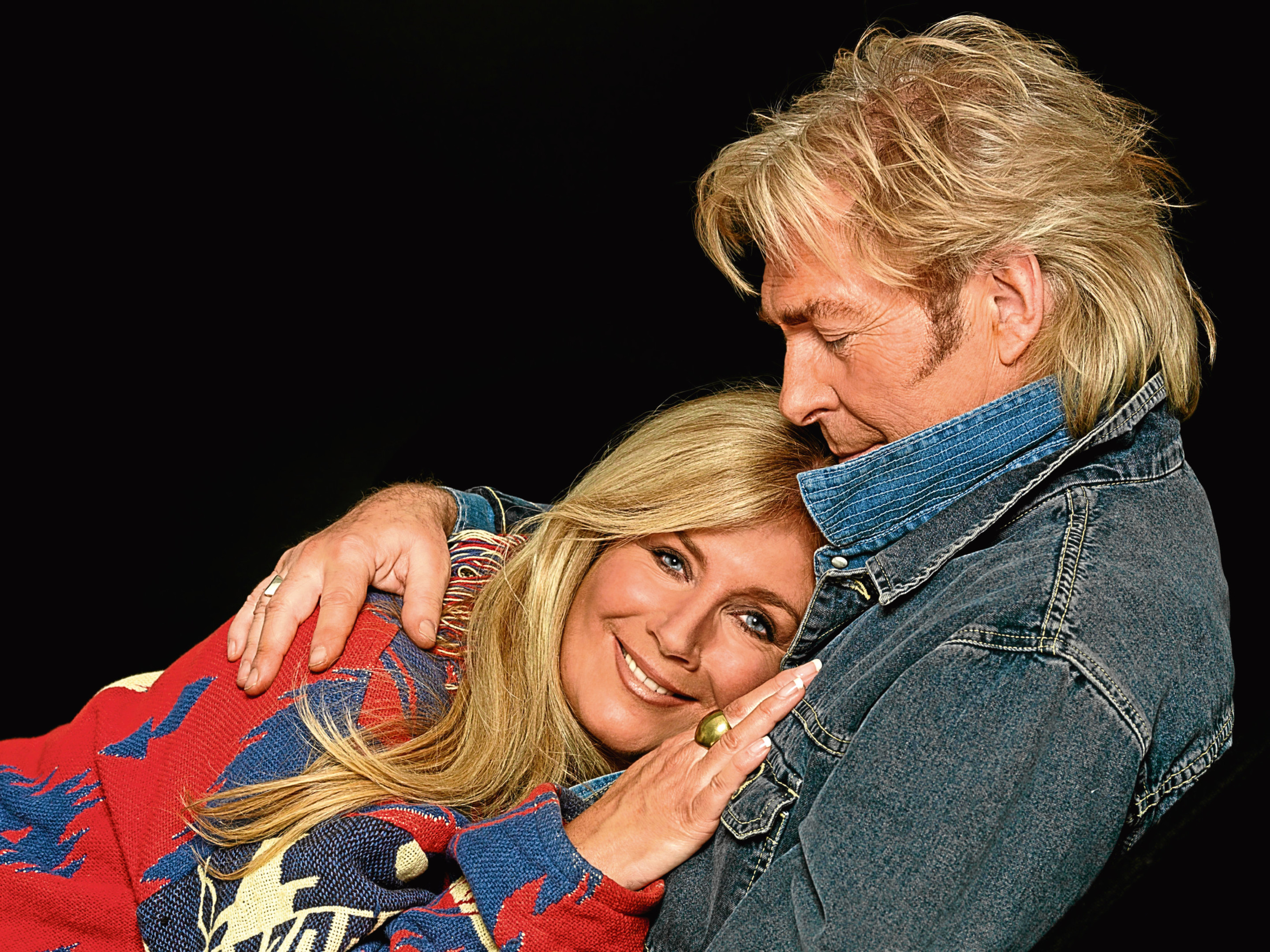 SO much has happened in Julie Forsyth's life that she might have become overawed — but when your dad is Bruce Forsyth, you tend to take it all in your stride!
She's launched herself back into the music scene with her latest Country album, as one- half of husband-and-wife team Grant & Forsyth.
And, with a musical track record that includes coming within a whisker of winning the Eurovision Song Contest, touring with Frank Sinatra and having Johnny Cash as a fan, we should expect big things.
"To be able to do some Country concerts would be the goal, if I'm thinking about what I want from this," says Ramsgate-based Julie. "That would be fantastic.
"Johnny Cash was amazing, and we were so lucky.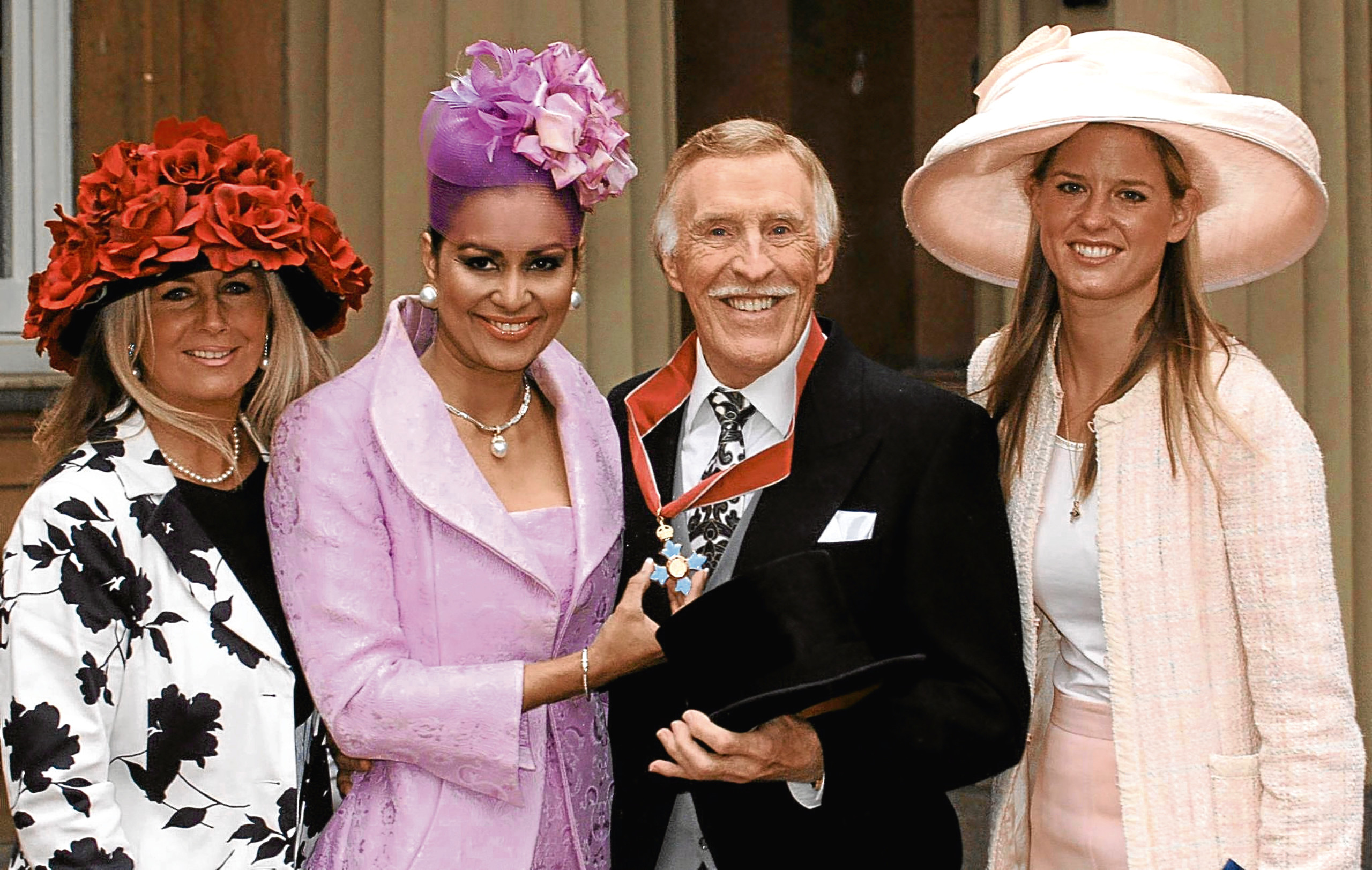 "We had been in Amsterdam, and this Country music impresario invited us to Johnny Cash's concert and then said: 'I must take you backstage, because I've told him all about you.'
"Johnny Cash didn't like having anyone backstage, so we were the only ones. It was the quietest backstage I've ever seen in my life. Usually, they are teeming with people.
"He came over, and I have to say he just had the most amazing charisma. He shook our hands and said: 'I hear you've been spreading the word of Country music, and keep doing it. It's fantastic!'
"It was just a brilliant moment, to have this wonderful man take the time to thank us for singing his music, really.
"When you went to watch his shows, he'd come out and the first thing he'd say was: 'Good evening, ladies and gentlemen, my name is Johnny Cash,' as if we didn't know!
"He was lovely, just a very cool guy."
Those Country music fans out there, including the late, great Man In Black, reckon Julie Forsyth and Dominic Grant, her husband and singing partner, are pretty lovely and cool, too, with record sales of more than four million.
What the American fans may not know is that, many moons ago in the 1970s, Julie was part of Guys 'n' Dolls, who certainly weren't a Country act.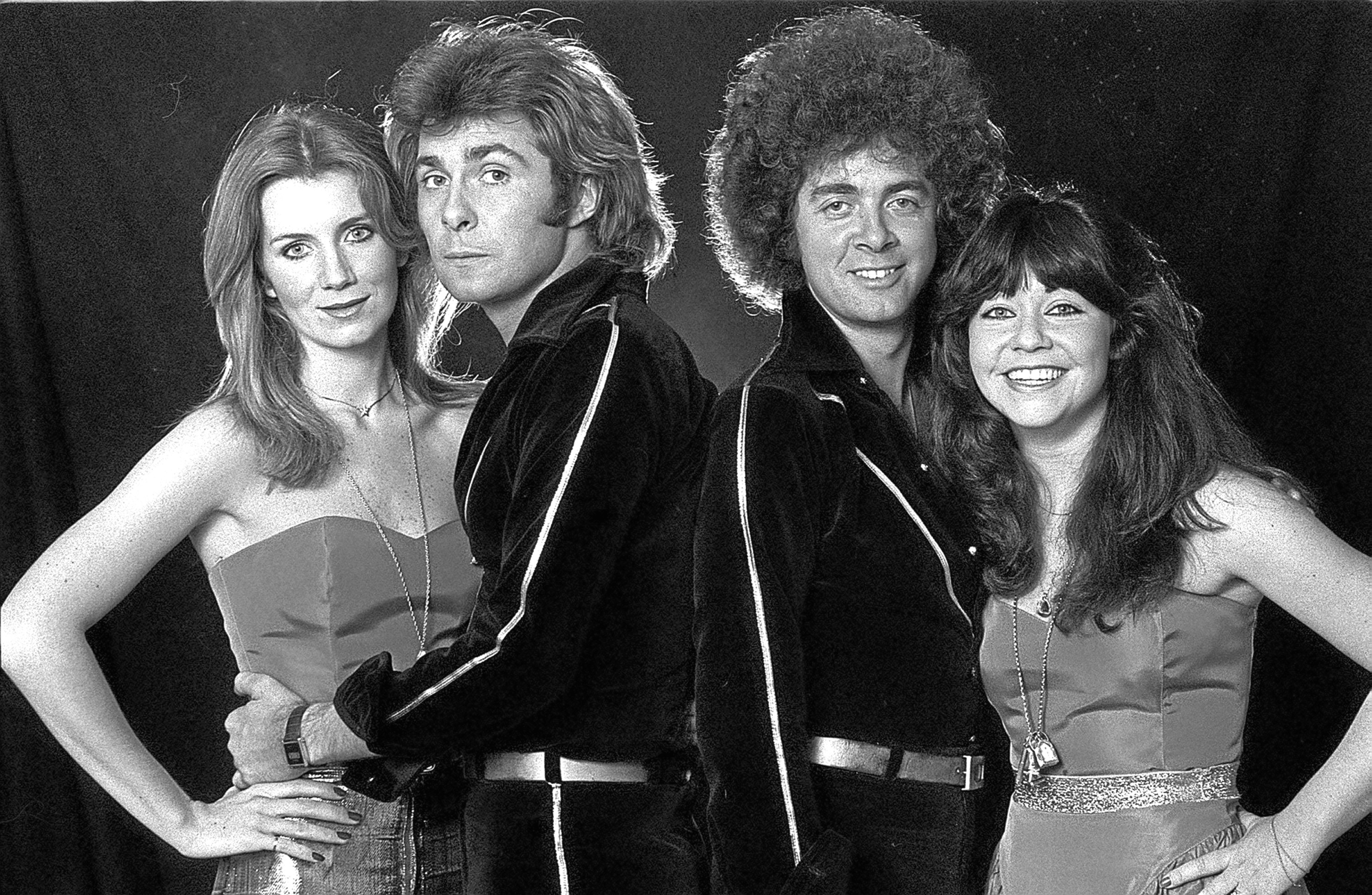 With hits like There's A Whole Lot Of Loving and You Don't Have To Say You Love Me, they became massive, incredibly so in Holland and elsewhere around Europe.
One of three daughters Sir Bruce had with first wife Penny Calvert, Julie went on to write the UK's Eurovision Song Contest entry for 1988, Go, performed by Scott Fitzgerald.
Julie also sang backing vocals on it, and at the finals in Dublin, it was only narrowly pipped to top spot by Celine Dion singing for Switzerland, the closest-ever finish.
"It's been the most-peculiar career and you really couldn't have planned it!" Julie laughs.
"That was very close, Eurovision, and I have never crossed paths with Celine again, which is a pity as I would love to chat with her about it.
"She was young, sweet and lovely, and she had read in the programme that we had worked with Sinatra. 'My God, he is my idol!' she told us.
"She was the sweetest lady, and talked about Sinatra with me.
"But it was close! I remember feeling gutted for Scott at the time, because he was the one with the cameras in his face. For me, it was a very strange, new experience, because I had never been behind the scenes before, as the writer.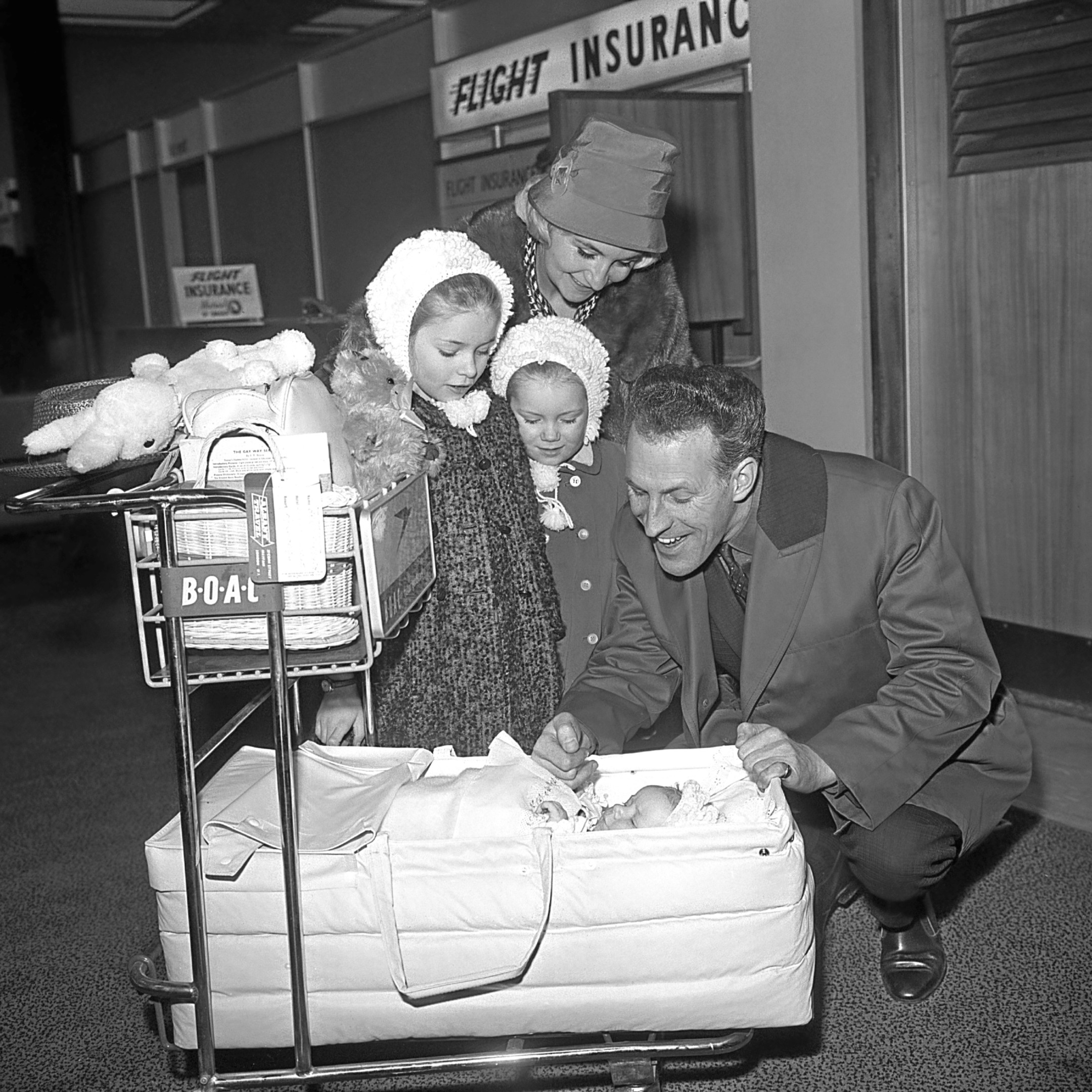 "My heart went out to him, because everyone was watching, Eurovision was so big back then, and Dominic was devastated, as was my dad, who'd flown out there!
"I hadn't thought how it might affect my loved ones, not at all, but it really does.
"To get so close and everyone is rooting for you, and even though I was saying that's life and there are worse things that can happen, it was sad."
So what was Ol' Blue Eyes like to tour with?
"He was surrounded by lots of very important guys, but he was always lovely to us," Julie reveals. "He would come over and have a bit of a chat.
"Every night, Sinatra would light up a cigarette on stage, come off and put it out with his foot just where we were standing.
"Dominic's dad was Sinatra crazy, so on the last night I thought: 'I'm gonna pick his cigarette up and give it to Dominic's dad.'
"So I picked it up, put it in this lovely little brass thing, and took it to him. I said: 'There you go, Grandad,' as we called him.
"He said: 'What's that?' I said: 'It's Frank Sinatra's cigarette!'
"'I don't want that bloody old thing!' he shouted.
"He loved him, but was totally sensible — unlike me, the mad one — and he just thought: 'What on Earth would I want Sinatra's old cigarette for?'
"I still have it! It's in its little brass holder.
"I might put it in some Perspex, and put a piece of paper with the little story about it."
So, having mixed with music royalty on a regular basis — and scaled the Eurovision heights — did it all come easy, when her own father was one of the most-famous faces in Britain?
"It's strange. If I am really honest, I think people have a preconceived idea of why you do things, and think: 'Oh, she's Bruce's daughter.'
"I must say, I am so lucky to have the dad I've got, because he is a wonderful guy, and my mum is wonderful, too, and they've both been in showbusiness.
"So they just gave me that insight into it and the sense that: 'OK, this is how you must be, you must turn up for rehearsals on time and you have to work hard to get it right.' That was lucky for me.
"If Dad had been a hairdresser or a butcher, then he would have given me a similar insight into that.
"I think it is natural for people to think: 'Oh, it's OK for her, she's whatever . . .'
"But because I have really done a lot and worked the boards and everything, I am just very easy about it all now, and very proud of who I am.
"Dad is always right, he always knows the right answer to anything you need to know, because he has done it all a hundred times before.
"It's the same if someone asks me now, I know because you learn things by doing them wrong so many times in your life. That way, you end up knowing the right way to do things."
Keep It Country, Grant & Forsyth's single, is out now, with the album out on Friday, October 21, on LS Records.
---
READ MORE
10 of the best songs that DIDN'T win Eurovision
VIDEO: Country star Willie Nelson records himself singing song for 92-year-old – that she wrote!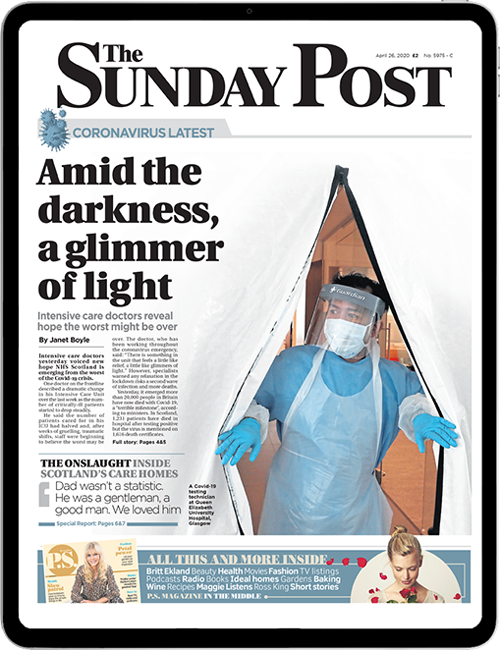 Enjoy the convenience of having The Sunday Post delivered as a digital ePaper straight to your smartphone, tablet or computer.
Subscribe for only £5.49 a month and enjoy all the benefits of the printed paper as a digital replica.
Subscribe