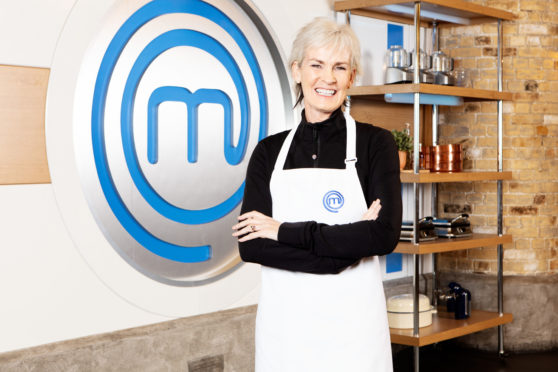 If there's one show we can rely on for a taste of the familiar, it's MasterChef; and hot on the heels of its 2020 finale, comes its much-loved celebrity spin-off.
Set across five weeks, the BBC1 primetime staple, filmed before lockdown took hold, will once again offer up a who's who of drama, music, sport and showbusiness, as 20 famous faces compete to impress judges John Torode and Gregg Wallace in their pursuit for culinary victory.
But just who is set to battle their way to the top of its 15th season?
Among those vying for this year's Celebrity MasterChef title are actors Shyko Amos, Phil Daniels and Felicity Montagu; actor and comedian Crissy Rock; comedian Judi Love; recording artist Myles Stephenson and musician Lady Leshurr.
Joining them in the kitchen are conductor for the Kingdom Choir, Karen Gibson; TV presenters Gethin Jones and Dom Littlewood; travel presenter Amar Latif; and TV and radio presenter Jeff Brazier. Olympic gold medallists and sports presenters Sam Quek and Sir Matthew Pinsent will also star, as will football great John Barnes.
And joining them is tennis coach – and Sunday Post columnist – Judy Murray.
That's some line-up. But forget their day jobs, for there's no room for big egos here, says 55-year-old Gregg. "They act like celebrities when they first walk in, but I promise you, after round one, they're no longer celebrities, they're contestants," he vows.
"They think they can 'showbiz' their way through it and then they realise they're seriously going to succeed or fail by the quality of their cookery, so the glamour just falls away.
"What you're left with is hardworking MasterChef contestants, and I like that metamorphosis in them."
"You end up with a level playing field, regardless of who you are," notes John Torode, 54. "MasterChef, it's a kitchen and everybody is the same, whether you're a DJ rapper, whether you're a footballer, a rower, a YouTuber or an actor, you're exactly the same as everybody else. You've just got to cook your food."
But how does the show compare to that of the amateur format?
"There's something very different. The amateur one is very intense; there's a lot of responsibility, lots of great food and it's very interesting," says John. "And then you go to the celeb one and really you have no idea what you're going to encounter.
"It's like jumping into a river and hoping that it's not moving too fast, that there's not too much mud at the bottom."
Celebrity MasterChef, BBC1, Fri, 8pm