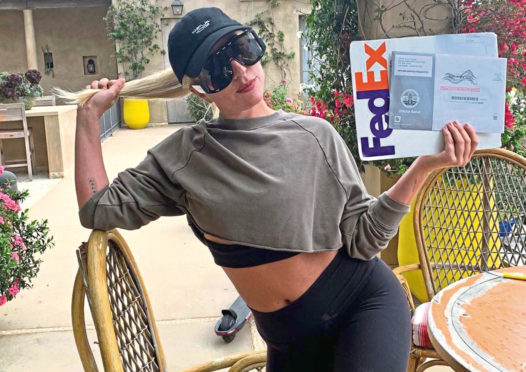 Will it be over in a matter of weeks, or are the past few tough years going to continue with the same old tanned face?
Sounds like when my contract at ITV is up for renewal…but I'm actually talking about the US presidential election.
On Tuesday voters will decide whether to reelect Donald Trump as the man they want lurking about the Oval Office, or dislodge the orange-tanned former reality TV host in favour of 77-year-old veteran politician Joe Biden.
Despite Donald Trump essentially being a celebrity reality TV star, Hollywood have lined up almost exclusively behind his opponent.
Lady Gaga is backing the Democrat and on Monday night, the 34-year-old pop superstar shared a video of herself visiting a drop box to deliver her completed ballot. Never mind Poker Face, what about Voter Face?
Another pop star, Taylor Swift, is also backing Joe. The singer has come out in support of him and endorsed his running mate, Kamala Harris, on social media.
She spoke to V magazine about why it was important to back them ahead of Donald Trump, who she has criticised in the past.
Dwayne The Rock Johnson, has also thrown his considerable weight – mostly muscle – behind Biden. The Fast And Furious actor made his first-ever presidential endorsement in a video chat with Joe and Kamala.
"You guys are both obviously experienced to lead," said the Moana star. "You've done great things. Joe, you've had such an incredible career. You've led in my opinion, with great compassion, and heart, and drive, but also soul. You and I talked about that in the past and how important soul is."
Have I mentioned how Dwayne has been tipped to get into politics himself one day? Don't rule out a Dwayne 2028 presidential bid!
However The Donald has had some celebrity backing. Rapper 50 Cent backed Trump after finding out those earning more than £400,000 would be subject to a 60% tax rate under plans by Joe Biden if he was elected. I'd repeat what the rapper said but I'm not allowed! Needless to say 50 Cent gave his two cents.
Actor James Woods has been a vocal critic of the Democrats, and rap artist Kid Rock supports Trump, too – as does Irish Mixed Martial Arts star Conor McGregor.
Other than that, though, support for Trump is few and far between.
Celebrities generally line up behind the Democrats – the days of massive stars like John Wayne or Elvis supporting Republican leaders look long gone.
The challenger is the clear favourite to win, with bookies heavily backing Joe. But then again I remember saying the same thing four years ago about Hilary Clinton who was expected to beat Trump handily.
Following that insight, I reassessed my fortune telling skills. I don't make predictions…and I never will!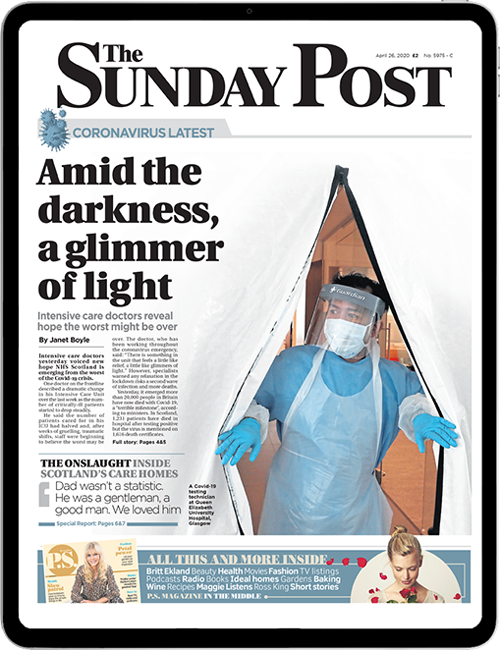 Enjoy the convenience of having The Sunday Post delivered as a digital ePaper straight to your smartphone, tablet or computer.
Subscribe for only £5.49 a month and enjoy all the benefits of the printed paper as a digital replica.
Subscribe